2017 International Architecture Awards
The winners of the Australian Institute of Architects' 2017 International Chapter Awards were announced at a ceremony in Singapore on 14 July. The awards recognize the achievements of Australian architects working overseas.
Nine awards and commendations were presented to eight projects located in Japan, Singapore, Fiji, the Netherlands, China and the USA.
Kerry Hill Architects won awards in both the Commercial and Interior Architecture categories for Amanemu, a luxury hotel in Japan's Shima prefecture.
In a review for Artichoke magazine, Architecture Media editorial director Cameron Bruhn said the hotel's "synthesis of architecture, landscape, interior and furnishing […] makes visiting Amanemu a truly authentic and luxurious hotel experience."
Studio Milou Singapore won the Public Architecture Award for the second year in the row for the International Centre for Interdisciplinary Science and Education, after last year winning the prize with CPG consultants for National Gallery Singapore, South East Asia's largest modern art institution.
Projects that received an award will be considered for the 2017 Jørn Utzon Award for International Architecture, to be announced in Canberra in November.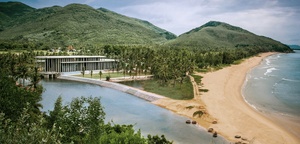 Public Architecture
Award
International Centre for Interdisciplinary Science and Education (ICISE) – Studio Milou Singapore
Commendation
Temple Israel of Hollywood – Koning Eizenberg Architecture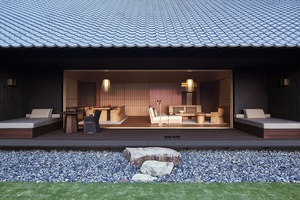 Commercial Architecture
Award
Amanemu– Kerry Hill Architects
Commendation
Oasia Hotel Downtown – WOHA
Yaxi Pine Pillow Hotel – B.A.U. Brearley Architects and Urbanists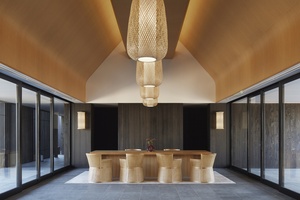 Interior Architecture
Award
Amanemu – Kerry Hill Architects
Commendation
Philips Lighting Headquarters – INBO, JHK and Beersnielsen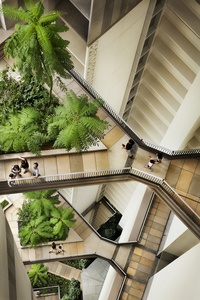 Residential Architecture – Houses (New)
Commendation
Pak Shak, Fiji – Chris Cole Architect
Residential Architecture – Multiple Housing
Award
SkyVille at Dawson – WOHA