Jury citation
The new Arts West building at Melbourne University is distinguished by an elegant and playful steel screen applied across its three most prominent facades. This screen sits proud of the glass curtain wall of the building, providing essential shading and giving a striking character to this new insertion into the established university campus.
The geometry of the waves and ripples of the steel fins generates from the arched cloisters at ground level, flowing and wrapping around the building in response to the differing shading requirements of each orientation. The twisting of the screens cleverly provides ample transparency for natural lighting of the interior and for views out from learning spaces, while from the passing pedestrian's oblique view of the upper levels, there is a greater sense of solidity.
In addition to its environmental and iconographic roles, the screen incorporates a narrative drawn from objects held in the university's twenty-three cultural collections, seemingly carved in urban-scaled bas-relief. Consultations with staff from several university faculties led to the selection of images that would communicate an appropriate message and would be timeless, legible and liked. The reading of these embedded images is subtle – from most vantage points as an abstraction – thus introducing an element of intrigue.
The use of galvanized steel lends the curving, flowing blades a graphic fineness and surface texture that would not be possible in another material. The architects pioneered 3D virtual modelling techniques for the facade by adapting gaming software. These techniques were used not only to design the steel fin array but also to directly communicate it to the fabricators. This innovative use of steel as a decorative and functional facade element defines a new direction for potential uses for this versatile material.
Credits
Architect

ARM Architecture Melbourne
Melbourne, Vic, Australia
Project Team

Ian McDougall, Neil Masterton, Andrew Lilleyman, Peter Bickle, Aaron Poupard, Andrea Wilson, Aaron Robinson, Mario Posala, Tim Pyke, Ruth Wilson, Marina Carroll, Matt Spinaze, Simon Farr, Len Parker, Ian Davidson, Pheris Edelis, John Sprunt, Darcy Higgins
Architect

Architectus
Australia
Consultants

AV consultant Umow Lai
Acoustic consultant AECOM
Builder Kane Constructions
Building surveyor McKenzie Group
Cost consultant Slattery Australia
ESD consultant Arup
Exhibition consultant Bryon Cunningham
Facade engineer Inhabit
Fire engineer AECOM
Heritage consultant Bryce Raworth
Landscape consultant Oculus Landscape Architecture & Urban Design
Lighting consultant Bluebottle
OH&S consultant One Group
Services consultant REHR Consulting
Structural engineer Irwinconsult
Teaching and learning consultant NLE
Wayfinding Emery Studio

Site Details

Location Melbourne, Vic, Australia
Site type Urban

Project Details

Status Built
Category Public / commercial
Type Universities / colleges

Source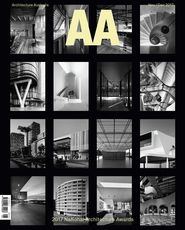 Issue
Architecture Australia, November 2017
Related topics