Jury citation
The Hanly Learning Centre, for Catholic Boys' school St Joseph's Nudgee College, is a key component of the architects' masterplan for this campus, accommodating a reimagined library, commons, canteen and classrooms. An epic central "theatre in the round" returns a focus to academia, matching the school's passion for excellence in sport. Verandahs encircle the large open-air central commons, providing circulation and galleries to the theatre below. The scale of this stately commons space recasts the sporting oval it overlooks as an anteroom to the chamber of academic learning.
The library opens fully to the commons at ground level and is a democratic space where learning is freely available, refreshingly without security. Accommodating different physical postures, the library sits comfortably, with its rich timbered interior providing spatial variety. Seven different "habits of mind," the educational pedagogy of the school, drive the diversity of learning spaces. This place accommodates the vigorous physicality common to teenage boys so that their energy can be expressed without risk to the fabric or dignity of the building, while students extend their minds, study, perform and converse.
The assured scale, contemporary forms and material palette of this project exhibit a confidence aligning with its significant heritage campus and promote gravitas, transparency, opportunity and stimulation.
For more coverage, read the project review by Sheona Thomson.
Source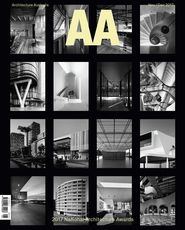 Issue
Architecture Australia, November 2017
Related topics