Jury citation
In Darwin, there is no cool season. It does not rain for eight months, then it rains every day. Most houses built since Cyclone Tracy are in concrete block, with small windows and split-system airconditioners. Tropology shows another way: small-lot compact housing with big "hats," protected walls, shade screens and multiple openings. Heat load is reduced and the buildings cool quickly in the evening.
Darwin has high land values and high building costs. Defence Housing Australia (DHA) has previously developed conventional houses with double garages and little street engagement. On corner blocks, higher density has attempted to ameliorate land and building costs. This innovative project has shown on a small lot that two-storey, long, thin plans can provide great cross-ventilation, great amenity and shaded outdoor areas with gardens.
The key move here was to introduce a group of outbuildings (sheds, storage, a bathroom and, importantly, the stair), allowing the living, kitchen and dining space to be uninterrupted and naturally ventilated. This strategy works well with Darwin lifestyles, as does the double garage space, which can either be for two cars or for occupation. With the overhead door open, these are reminiscent of earlier Darwin elevated houses with their tropical gardens.
The external stair rises to a gallery with opening wall panels accessing bedrooms and bathrooms. The large bedrooms have gabled ceilings, with full-height louvres on both sides and sliding windows opening onto balconies. Corrugated iron – at times perforated – and corrugated polycarbonate planes slip and slide, open and close, giving welcome protection from tropical sun and monsoonal rain. Walls become awnings; louvres open and close, signalling occupation. This highly appropriate compact housing breathes new life into DHA developments and is an exemplar for tropical cities in Australia.
Credits
Architect

Troppo Architects
Australia
Project Team

Phil Harris, Jo Best, Ryan Horsnell
Consultants

Builder PTM Group
Building surveyor Tecon Australia
Engineer JWS
Town planner Northern Planning Consultants

Site Details

Location Darwin, NT, Australia
Site type Suburban

Project Details

Status Built
Completion date 2016
Category Residential
Type Multi-residential

Source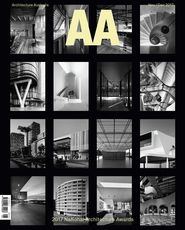 Issue
Architecture Australia, November 2017
Related topics