Jury citation
The EY Centre lends a distinctively public character to a part of central Sydney undergoing significant renewal and sets a benchmark for design quality, building on the legacy of Harry Seidler's adjacent tower. This new tower knits seamlessly into its site and sets the agenda for implementing a new urban morphology in its larger block structure.
At street level there is an engaging human scale, while the tower has a distinctive presence in the city skyline, its curved forms and extensive use of captured timber louvres within the facade providing warmth. A generous lobby extends the public realm ground plane, employing crafted timber ceilings, custom-designed furniture and carefully integrated artwork to create a commanding backdrop. All elements within this space were carefully designed, down to the smallest detail, and add to its public presence. The interface with surrounding lanes and future public spaces is well considered, including the use of sandstone quarried from the site, reference to the indigenous landscape and provision of interpretative public art within the public realm.
Extensive research by the architects has informed the performance and visual quality of the facade through active participation in the facade engineering and environmental performance. Common spaces within the tower are unified by the extensive use of timber finishes in lobbies, lifts and toilets. This exemplar for commercial highrise projects establishes an outstanding benchmark for its type through its particular identity and careful consideration of human scale and comfort while minimizing its environmental footprint.
For more coverage, read the project review by Philip Oldfield.
Credits
Architect

fjmt
Australia
Project Team

Richard Francis-Jones (design director); Johnathan Redman (principal); Soenke Dethlefsen, Peter Dawson (associates); Steven Wu, Natalie Fan, Martin Hallen, Pray Mathur, Steven Pratt (project team; Owen Sharp (BIM manager), Richard Tripolone, Chris Roberts-Brewer, Mathew Todd (landscape team)
Consultants

Accessibility consultant Morris Goding Accessibility Consulting
Acoustic consultant Renzo Tonin & Associates
Builder Mirvac
Civil and structural engineer BG&E
ESD consultant Arup
Facade consultant Surface Design
Fire consultant Arup
Fire sprinklers DP Consulting
Geometry consultant AR-MA
Geotechnical consultants Coffey Geotechnics
Heritage consultant Godden Mackay Logan
Hydraulic and mechanical engineers Arup
Independent commissioning agent Engineering Commissioning Services
Principal certifying authority Advanced Building Approvals
Town planner JBA Urban Planning
Traffic consultant Colston Budd Hunt & Kafes Pty Ltd
Vertical transport consultant Arup
Wind consultant CPP Wind

Site Details

Location Sydney, NSW, Australia
Site type Urban

Project Details

Status Built
Completion date 2016
Category Commercial
Type Tall buildings, Workplace

Source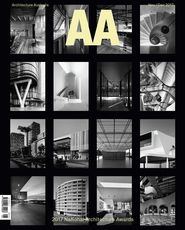 Issue
Architecture Australia, November 2017
Related topics