Jury citation
The original Schute, Bell, Badgery and Lumby Wool Store is significant as a relic reflecting the importance of the wool industry to Australia. The skilled repurposing of this building encourages a greater appreciation of its heritage value. Sensitive insertions allow the building to perform as an exemplary contemporary workplace.
The entry journey from the street is through a transitional double-volume space, now an active cafe, then through a spatially compressed, timber-lined tunnel leading to the foyer. Glass lifts are located on the perimeter of the new atrium where the traditional timber post-and-beam structure is revealed.
An inspired strategy that delivers both light and legibility to this vast, six-level, 4,500-square-metre building was the creation of a central atrium under the striking sawtooth skylights, which are set on a diagonal geometry. This void is inserted with minimal impact on the chunky, untouched, ironbark posts and beams, while a series of access ways, stairs and lifts duck and weave their way around the existing structure, all providing security yet with delightful visual connection between levels.
New insertions are in deliberately recessive colours, ensuring that the original structure remains legible. This refreshing project is a sensitively handled, creative repurposing of a fine Federation-era warehouse.
Credits
Architect

SJB Sydney
Surry Hills, Sydney, NSW, Australia
Project Team

Adam Haddow (principal architect), Matthew Hughes, Sevda Cetin (project leaders), Klaude Lania, Joel Sia, Halima Begum, Peter Choi, Owen Rogers, Kate Lewis, Andrew Ness, Howe Law
Consultants

Access consultant Accessibility Solutions
Acoustic consultant Accessibility Solutions
BCA consultant Vic Lilli & Partners
Builder The Peloton Group
Fire consultant IGS
Fire engineer Olsson Fire and Risk
Heritage consultant NBRS + Partners
Landscape consultant 360 Degrees Landscape Architects
Mechanical and Hydraulic Engineers IGS
Project manager Citi100
Structural consultant M and G Consulting

Site details

Site type Urban
Category Commercial / public buildings
Type Adaptive re-use, Workplace

Project Details

Status Built

Source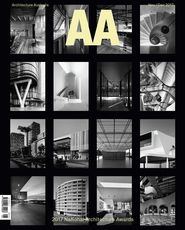 Issue
Architecture Australia, November 2017
Related topics