Jury citation
This engaging community facility has a strong presence, occupying a freestanding former warehouse building constructed in 1888. The building was associated with the shipping trade and local industry and was also home to the Woolloomooloo Free Kindergarten in the early twentieth century. The stuccoed Victorian Regency facade has been repaired to reveal its original detailing, with striped awnings added over the windows to lighten the imposing classicism of the original building and connect its interior to the public footpath. Interventions to the raw brick sawtoothed rear facade are restrained to reflect its backstreet character.
Throughout the interiors the original fabric is revealed and celebrated in its raw state, with inventive and sympathetic interventions created where needed, including a new roof and coloured concrete floor. The original six-bay layout of the building remains in structural load-bearing brickwork walls with blind arches, many of which have been opened up.
This significant building has been given licence to tell its own stories. External interventions are measured and appropriate and the interior has been sensitively transformed into a lively facility for the community. The new work honours the fabric and reveals stories of the past, ensuring a life for the building into the future.
Credits
Architect

Neeson Murcutt Architects
Sydney, NSW, Australia
Project Team

City of Sydney project team Paula Yu (project manager), Felicity Gartelmann, Matthew Gribben (design managers)
Project associate

City of Sydney
Sydney, NSW, Australia
Consultants

Access and BCA BCA Logic
Acoustic consultant Arup
Art curtain Locust Jones
Builder Growthbuilt
Childcare consultant Childcare by Design
ESD consultant Arup
Fire and hydraulic consultant Arup
Heritage consultant John Oultram Heritage and Design
Landscape consultant Sue Barnsley Design
Lift consultant Floth
Mechanical and electrical consultant Floth
Signage consultant Urbanite
Structural and civil consultant SDA Structures
Town planner Mersonn Pty Ltd
Traffic consultant Traffix Design

Site Details

Location Sydney, NSW, Australia
Site type Urban

Project Details

Status Built
Category Public / commercial
Type Culture / arts, Refurbishment

Source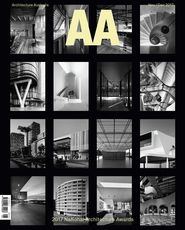 Issue
Architecture Australia, November 2017
Related topics