Jury citation
Amanemu, located on the south-east coast of Japan's main island of Honshu, responds comprehensively to its setting. First rehabilitating the site in its fragile coastal environment, then creating a masterplan that sensitively incorporated existing trees, the architects placed a series of new pavilions and villas along a wooded ridge overlooking Ago Bay.
This contemplative retreat draws on Japanese culture to enrich the experience of guests. Floral arrangements reflecting the seasons connect to the exterior environment and contemporary Japanese art pieces in traditional media are curated within the interiors, while traditional onsen bathing takes place in a garden setting.
While the exterior forms are derived from traditional Minka farmhouses, the design of the interiors ventures into more esoteric and refined territory. The concept of "exactitude" governs the unadorned, finely crafted, Japanese-inspired interiors and provides a spare aesthetic enriched by the warmth of natural materials. Exactitude is not to be mistaken for minimalism, according to the architect; rather, it is a concept in which every object "is constructed with precision, with the right pieces, where there is neither too much nor too little of anything and within which one material pays respect to another. It is tangible, clearly evident when attained."
A connection to nature is the pervasive and subtle heart of this retreat. Nature is framed in the windows and openings of guest suites as well as in public areas, while the views between pavilions capture exquisite scenes. Verandahs, platforms and placed stones provide access to elegant courtyards and gardens. Natural light and the path of the sun enliven and animate interior spaces.
Amanemu's design is concerned with the truthfulness of origins and place. Its serene beauty is attributable to a sincerity of intentions and a deep commitment to Japanese culture. The detailing is exquisite and the resulting experience is sublime.
Read the project review by Cameron Bruhn from Artichoke 58.
Credits
Architect

Kerry Hill Architects
Fremantle, WA, Australia
Project Team

Kerry Hill, Justin Hill, Bernard Lee, Alan Bajamundi, Albano Daminato, Paul Empson, Sulaini Jonied, Lenie Laxamana, Lim Chee Hong, Ken Lim, Michael Na, Mario Neves, Henry Sauerbier, Belinda Stewart
Consultants

Builder Sumitomo Mitsui Construction
Developer Mitsui Fudosan
Hotel Operator Aman Resorts
Kitchen design Cini-Little Japan
Landscape consultant Design and Management
Lighting consultant Lighting Planners Associates
Local architect Kanko Kikaku Sekkeisha
Mechanical engineer PAC Kankyo-Mode
Project manager Mitsui Fudosan
Structural engineer Kozo Keikaku Engineering

Site details

Category Public / commercial
Type Hotels

Project Details

Status Built

Source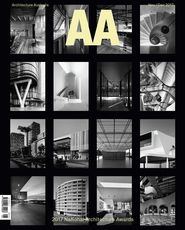 Issue
Architecture Australia, November 2017
Related topics