Participating in the jury for the National Architecture Awards is a great privilege, a greater responsibility and a wonderful opportunity to transect our vast country while visiting this year's most outstanding projects. It is an intense road trip covering incredible distances, the punishing schedule a source of delightful intensity through our complete absorption in a continuous architectural discourse. The role of jury chair has been in a sense the culmination of my term as president, with its focus on the positive impact architecture has on our cities, towns and landscapes. Of course, the exceptional projects we visited represent only a small part of this contribution, much of which goes unrecognized.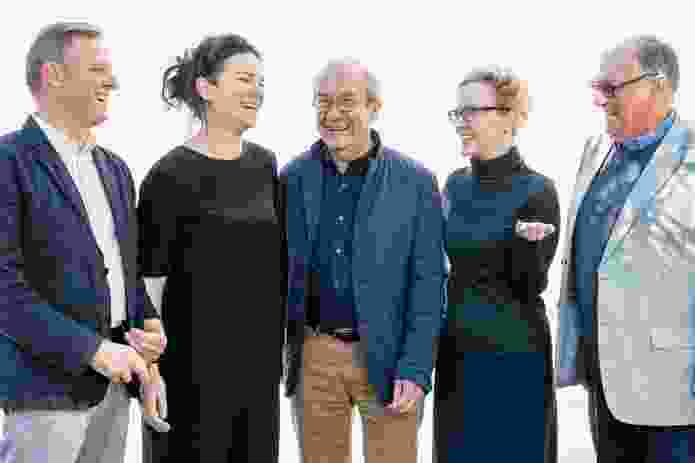 This year's jury – comprising Melissa Bright, Lawrence Nield, Sue Dugdale and Peter Maddison – was selected to represent a diversity of experience, location and practice mode. I was particularly keen to ensure that we had representation by remote practitioners, academia, critics and architectural media. Also, the work of all jurors has been recognized through awards. This group of energetic and informed architects made the whole experience stimulating, contested, engaged and, above all, fun.
Our first formidable task was to select a shortlist from two hundred and five entries involving one hundred and seventy-three projects that received chapter awards, out of a record nine hundred and eighty-three entries nationally. Two days of trawling through images and text, robust debate and negotiation with reference to our criteria allowed a whittling down of these to just seventy-two nationally shortlisted entries. The jury struggled with this process, as a real assessment of merit can only be made by experiencing architecture in the flesh. This imperfect shortlisting process does regrettably result in some worthy projects being neglected. While it is only possible to visit a limited number of projects in the time available, we wondered if there might not be some better way to shortlist, possibly allowing presentations to be made directly to the national jury in particular cases.
The jury process is essentially one of peer review – we as a jury were applying our own collective lens to the eligible projects from the chapters. While we made reference to the published criteria, we gave preference to projects demonstrating the contribution architecture can make to the public good; projects that were inventive in their responses to context, site and program; and those that celebrated an understanding of materials and making. We recognized that while all projects awarded by the chapters were demonstrating high levels of achievement, those to be awarded at the national level needed to make an exceptional contribution.
Project visits were particularly revealing and rewarding, not only in the visceral experience of the works, but through conversations with the committed, thoughtful and passionate architects. The remarkable testimonies from clients were touching – many revealed that they had gained a true understanding of the value of architecture through the process of undertaking their projects. As always with experiencing architecture, there were wonderful surprises and many projects that were obviously strong proved even more inspired when visited. Despite the different values and backgrounds of our jury members, truly exceptional work speaks so powerfully that little debate is necessary – just an unspoken shared sense of joy and admiration. Our only frus-tration was the brevity of visits demanded by our necessarily relentless schedule, so capably managed by Mai Huynh from the Institute's team.
This year, following the visits and further jury deliberation, thirty-five projects were recognized with national awards and thirteen with commendations. In reflecting on the state of architecture as observed from the visits, we were reassured by the maturity, creativity and accomplishment demonstrated by the profession across the board, from well-recognized practitioners to emerging practices and younger architects. Individual residential work was particularly strong. With multiresidential projects dominating our cities, challenges are evident with this demanding type. It was heartening to see a large number of worthy educational projects where inventive design thinking has expanded the pedagogic and experiential agendas. Public architecture projects were strong, particularly in their contribution to community and their social and cultural benefits, where design invention has expanded the brief and delivered extraordinary value.
Architecture awards play a significant role in illuminating the value architects bring to our clients and community, as well as stimulating debate and defining values within the profession. This is only possible through the enthusiastic participation of our members and their clients in openly sharing their projects. On behalf of the jury I want to thank all who have entered and warmly congratulate the winners in the national awards program this year.
— Ken Maher, Jury Chair, 2017 National Architecture Awards
Source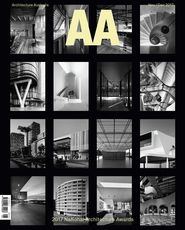 Issue
Architecture Australia, November 2017
Related topics