Jury citation
Heritage buildings tell stories about who we are. What are the stories of the heritage-listed Sandridge Post and Telegraph Office and Port Melbourne Naval Drill Hall? The Italianate post office (designed by John James Clark) became naval offices in 1912 when the drill hall was completed. The drill hall was designed by John Smith Murdoch in the Edwardian Free Classical Style in brick and dressed stone. So these two buildings embody important stories of both architecture and the Australian Navy – in fact, nationally significant stories. The establishment of the Australian Navy after Federation was an important symbol of Australian independence.
In repurposing these buildings the architects understood and revealed those stories. The post office and drill hall were each stripped back to a shell, removing later alterations so that the crafted brickwork could be "felt." The tactile post office walls remain in their unfinished state. Fireplaces, some joinery and some steel and ironwork were cleaned up and repaired. The great jarrah floor of the hall was restored and polished. The major new intervention of tiered seating was built on this jarrah floor, unifying the interior.
The original "heavy" fabric is not compromised by the new warm timber additions. Black non-timber walls, lights and trusses form a calligraphy in the brick shell. Details tell stories of their own, such as the repaired and restored chain window openers. A new contemporary entrance foyer was inserted between the two buildings, opening onto the back lane and providing safe entrance. On Bay Street the refreshed buildings remain as they were in 1912. The architects have most sensitively repurposed these two buildings and revealed their important stories while making a school for the twenty-first century. It is a great story and a great achievement.
Source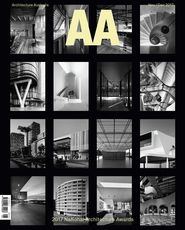 Issue
Architecture Australia, November 2017
Related topics