Jury citation
One of the many pubs in the outback Queensland town of Barcaldine, the Globe was not recognized in heritage terms despite its association with the founding of the Australian Labor Party. However, the architects understood its social value and significance as a single-skin typology and convinced their client not to demolish.
The result is a beacon by day and night, signalling the presence of the town to passing traffic through its strategic location. An essay in respecting timber single-skin construction and celebrating light and structure, the project is all the more potent because of its spare and uniform colour palette. An opportunity to replace the unsound verandah using cladding materials adapted to traditional timber structures has lent a contemporary expression, with beautifully made translucent and opaque screens intensifying the layering of spaces within. The removal of internal walls and the revealing of traces of former use in the ceilings have given a delightful quality of space to the main gallery.
Intricate restoration of existing fabric with the "embroidery" of new material has created an exemplar for adaptive re-use in rural Queensland. This commitment by the architects to act as custodians of architecture, sustaining the unique identity of this regional town with their design skill, restraint and intellectual rigour, is remarkable.
Source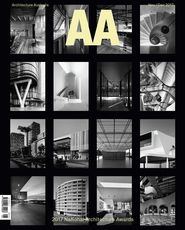 Issue
Architecture Australia, November 2017
Related topics