Jury citation
With a special level of spatial control on this publicly exposed beachside site, the architects have achieved a privacy-enhancing containment so nuanced that neither inhabitants nor passers-by suffer any sense of exclusion. Internally, the planning of levels stepping down the hill, using a triangulated structure and ordering, ensures a strong sightline focus on the superb coastline. Externally, a second skin of open batten screens allows the public a glimpse of some internal circulation – disarming any defensiveness and giving rise to rich and varied visual textures.
Privacy is ensured and views controlled through clever trapezoidal windows whose raked sill lines seemingly amplify the dramatic setting – achieving openness without intrusion. Material choices, refined detailing and precision craftsmanship enhance the spatial pleasures and textural beauty of the interiors. A well- tempered environment has been created in harsh conditions, with additional qualities of solidity and calm.
So many of the challenges of dense, urban, weather-exposed seaside living are evident on this demanding site. Rising above these limitations and drawing from them an attuned and sophisticated visual language, this outstanding work is a masterful demonstration of the value good architecture can bring to the experience of living.
Coogee House was reviewed by Katelin Butler in Houses 115.
Source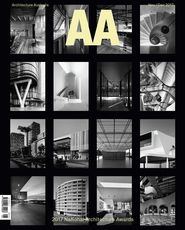 Issue
Architecture Australia, November 2017
Related topics