Jury citation
This holiday home in Noosa offers multi-family accommodation in a spirit reminiscent of camping, with an insect-free central campfire and a pool emulating a tropical forest swimming hole. The project's architects are honing their craft and continue to challenge and test new ideas about how we might live, how much house one really needs and how site-sensitive and climate-responsive design can lead to unexpected and delightful outcomes.
Here indoor functions and gardens are spatially intersp ersed in such a way that the indoor/outdoor distinction is rendered meaningless. Blurring of the envelope starts with the shadecloth roof, which floats gossamer-like over pool and living spaces alike. Batten-softened transitions from fully open roof areas to darker cosseted interiors, which surround the main space like "sleep-out" bungalows, also enrich the ambiguity. While sitting at the towering central fireplace, you may even get rained on.
Standard house conventions such as a defined entry, circulation and closure lines to the outdoors are all avoided in pursuit of a spirit of connected oneness within this benevolent climate. The only disappointment is having to leave at the end of a visit. This nature-embracing space makes you want to settle in, light the fire and wait for the music of a tropical downpour dripping from leaf to leaf.
Mitti Street House was reviewed by Sheona Thomson in Houses 119.
Credits
Architect

James Russell Architect
Brisbane, Qld, Australia
Project Team

James Russell (design architect), John Ellway, Ash Brown
Consultants

Builder Mat Saggers
Energy consultant WSP Group
Engineer AD Structure
Landscape consultant Dan Young Landscape Architect

Site Details

Location Noosa, Qld, Australia

Project Details

Status Built
Category Residential
Type New houses

Source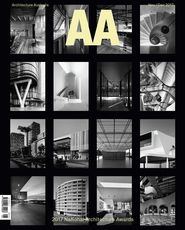 Issue
Architecture Australia, November 2017
Related topics