Jury citation
Crown 515 demonstrates that multiresidential architecture can be about more than just maximizing yield. This delicate project incorporates an existing Victorian terrace and reinterprets its scale and character in an inventive manner. The terrace is bookended and embraced by new elements that repeat the rhythm of adjacent terraces but clearly speak of a different age.
The street corner is re-established and boldly defined by soaring wall planes that lift and tilt at angles, referencing the rooflines of the existing terrace and adding a sense of drama. High-gloss, diamond-shaped white tiles wrap the walls and refract the adjacent street activity. A revealed undercroft houses a cafe, spilling out into a bluestone plinth and providing a connective interface and engagement with the public realm.
Deep outdoor setbacks on the main street frontage respect the adjacent terrace condition. With discrete residential entries on the quieter southern frontage, individual interiors provide identity for each residence, a uniform colour palette lending cohesion to the composition. Five self-contained apartments are tightly planned around a central access core. Generous ceiling heights, daylight amenity and cross-ventilation combine with textural interiors, penny round tiles and playful joinery to support the skilled composition of this exemplary work.
Crown 515 was reviewed by Sing d'Arcy in Houses 115.
Credits
Architect

Smart Design Studio
Sydney, NSW, Australia
Project Team

William Smart (creative director), Glenn O'Loughlin (project leader), Peter Badger, Anna Chan, Ronald Wibisono, Jolyon Sykes, Nicole Leuning
Consultants

Builder Calida

Site details

Location Sydney, NSW, Australia
Site type Suburban
Category Residential buildings
Type Apartments, Residential

Project Details

Status Built

Source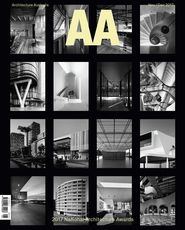 Issue
Architecture Australia, November 2017
Related topics