Jury citation
Nestled into the slopes adjacent to a much-valued recreation parkland in western Sydney, this beautifully crafted collection of pavilions provides an unobtrusive presence yet delightful experience for the public. Taking a cue from existing structures on the site, the architects have expertly transformed the prosaic into the poetic, while responding to the greater site context with a strong environmental agenda. Smaller pavilions provide an adaptive design response and continue the tectonic language, using robust materials that will weather naturally.
A progression of pavilion types culminates in a generous public place for community events connected to a large playing field. The architecture is simultaneously robust and delicate, grounded through sturdy timber columns and timber plank walling, all overlaid by finely detailed, translucent oversailing canopies generating filtered light. Materials used are familiar yet display an attitude of fresh invention. The engaging, spare expression is enhanced by playful elements such as the coloured glass tiles and vegetated walls.
Working intimately with the designed and natural landscape of the parkland, the pavilions are connected by sinuous pathways and unobtrusive stairs weaving through bushland, playgrounds, waterways and open fields. The effect is both casual and inevitable. Places of shelter and prospect are interwoven with more protected and recessive amenity pavilions tucked into the sloping topography, while the main public structure commands a greater presence.
This outstanding project demonstrates the immense value and strength of thoughtful, interpretative and modest design, seamlessly enhancing human experience within a natural Australian setting.
Source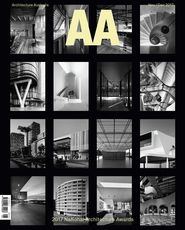 Issue
Architecture Australia, November 2017
Related topics