Jury citation
The notion that we should replace the native vegetation lost by building is an important sustainability initiative. Singapore now decrees that more than the site area in greenery must be established on every building. This project employs this important strategy and many more in three modest terrace houses snuggling quietly in inner-urban Sydney.
The two-storey building maintains a modest scale on the street, with green roofs and dormers. Dark timber slats are used for balustrades and walls, disguising gates and garage doors. The garage can become a fourth bedroom or study when no car space is needed. The terraces have a complex section organized around a light-filled stair under a sliding glass opening roof, with sleeping located above and living below. Back bedrooms overlook green roofs and the living areas open onto intimate gardens.
Best-practice thermal construction techniques are evident, with massive concrete walls, low-maintenance materials, double glazing, the insulated green roofs, photovoltaics, rainwater harvesting and automated control (shading, ventilation and temperature), all on very small lot sizes. Post-occupancy measurement of temperature and energy indicates that these are high-performance urban residential buildings. With the architect in this case as the developer, these are outstanding models for the sustainable city.
Credits
Architect

Steele Associates
Sydney, NSW, Australia
Consultants

Builder Steele Associates

Site details

Location Sydney, NSW, Australia
Site type Suburban
Category Residential buildings
Type Houses, Residential

Project Details

Status Built

Source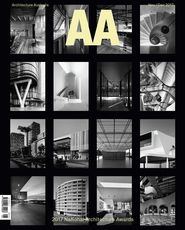 Issue
Architecture Australia, November 2017
Related topics