Jury citation
Conceived as a public platform for interaction and co-curation of events and exhibitions, the Goods Line demonstrates a level of cohesion, simplicity and clarity that belies the complexity of this meeting point of neighbourhoods, institutions, roads and buildings. The ground "figure" – a precast concrete platform for pedestrians – provides legibility for the multitude of tourists, students and others who use this space by day and night. This platform mediates a wide range of heights and scales in the existing site, knitting together and creating an amphitheatre, seating, vantage points, resting places and an entry plaza to the recent Dr Chau Chak Wing Building at the University of Technology, Sydney.
Intimate balconies are inserted between Moreton Bay fig trees at canopy level, while bright yellow steel plate folds and cantilevers to provide seating and an urban-scaled table. Sections of railway track from the original historic goods line honour the origins of this transitional space. The platform is cut away to reveal the ground and open planes of lawn, which along with canopies for shade provide opportunities for pause from the urban frenzy. This civic space stitches together a unique concentration of cultural, media and educational institutions and is an exemplar for the value of fine-grain urban realm for human enjoyment.
Read the project review by Simon Kilbane from Landscape Architecture Australia 149.
Source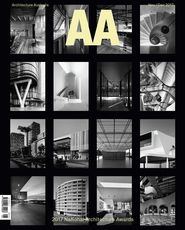 Issue
Architecture Australia, November 2017
Related topics