Jury citation
It is hard to believe what we see here, next to the railway station in the small Latrobe Valley town of Moe. A new city seems to be rising. Though only two storeys, this important civic addition appears to float well above the sheds, on-grade parking and one- and two-storey buildings that make up the centre of Moe. It says, in no uncertain terms, "My activities are important." It is a modern library with extensive community facilities as well as council services. It is also an urban marker using new forms – not the traditional towers or steeples.
A giant pair of cantilevered boxes houses the two main reading rooms, between which a stair invites the visitor to a glass-floored platform with the "best view in Moe." From this vantage point the viewer's eyes are drawn down the main street and on to the blue haze of the Great Dividing Range, providing a direct connection to the land.
This building easily reveals itself – the plan order is comprehensive and direct. People can meet, read, work, game or hang out. Generous windows give engagement with the station. To the east, outside the aisles of books, is a generous paved public space connected to a park and railway crossing. To the west is an inclined lawn for performances and recreation. The crisscrossing ramps (for accessibility) make this a place for skateboarders, replacing their small skateboard park removed to make way for the new building.
This strategic, subtle and very effective urban addition is a small library with a major urban impact. It rethinks Moe by providing a new physical and social heart. It gives a stressed region hope for the future.
Source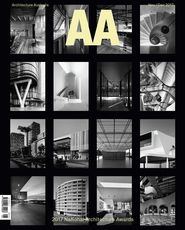 Issue
Architecture Australia, November 2017
Related topics