The Australian Institute of Architects has announced the winners of the 2017 Queensland Architecture Awards.
A total of 82 projects were under consideration for state honours, with 60 awards and commendations presented and a number of projects received multiple accolades.
M3 Architecture was presented with 10 awards and commendations, including the Robin Dods Award for Residential Architecture – Houses (New) for Cape Tribulation House, which is sited within the UNESCO World Heritage-listed Daintree Rainforest. The judging panel said, "A disciplined and deep respect for the rainforest drives the holistic approach from siting to occupation."
480 Queen Street by BVN took home the Beatrice Hutton Award for Commercial Architecture. The jury praised the project for the "extensive and generous public realm [that] offers the community and tenants memorable experiences guided by themes including linkages with nearby St John's Cathedral and topographic metaphors referencing the site's historic condition."
Sunshine Coast University Hospital, by Architectus Brisbane and HDR Rice Daubney as Sunshine Coast Architects, winner of the F. D. G. Stanley Award for Public Architecture, was lauded by the jury as "an intelligent and elegant public building that strives for local use and social engagement through the clearly defined provision of green corridors, public outdoor spaces and community infrastructure."
Projects that received named awards and awards are now in the running for the 2017 National Architecture Awards, to be announced in Canberra on Thursday 2 November.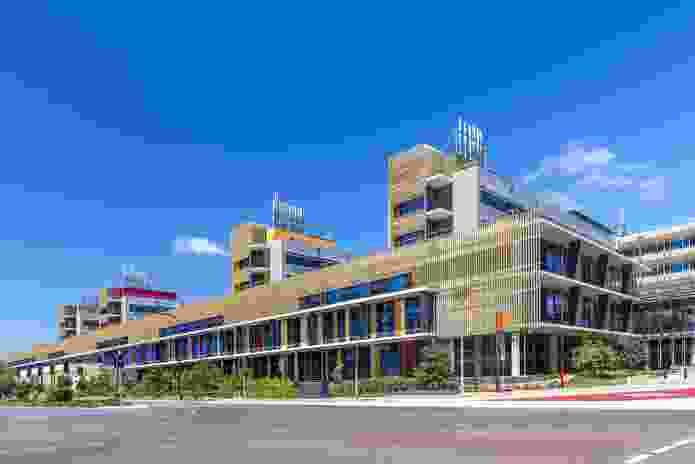 Public Architecture

F. D. G. Stanley Award
Sunshine Coast University Hospital – Architectus Brisbane and HDR Rice Daubney as Sunshine Coast Architects
Awards
Act for Kids Child and Family Centre of Excellence – M3 Architecture
Anna Meares Velodrome – Cox Architecture
The Globe – Brian Hooper Architect and M3 Architecture (architects in association)
Commendation
Coomera Sports and Leisure Centre – BDA Architecture with Peddle Thorp Architects (Melbourne)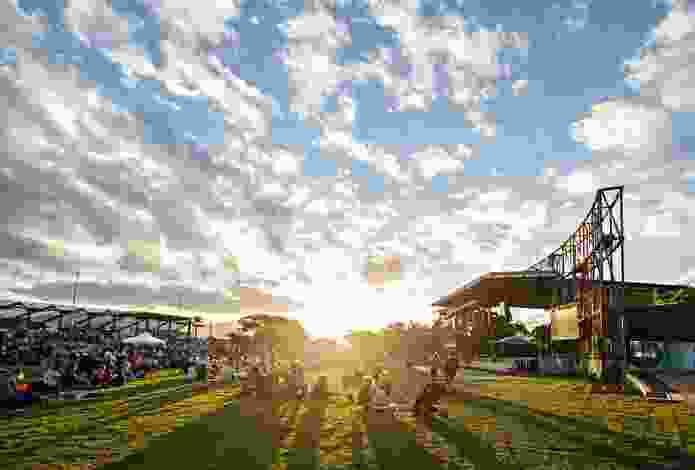 Urban Design
Karl Langer Award
Sunshine Coast University Hospital – Architectus Brisbane and HDR Rice Daubney as Sunshine Coast Architects
Award
Munro Martin Parklands – CA Architects
Commendations
New World City Design Guide: Buildings that Breathe – Arkhefield with Brisbane City Council and Urbis
Walton Stores – Aspect Architects and Project Managers with Newlands Group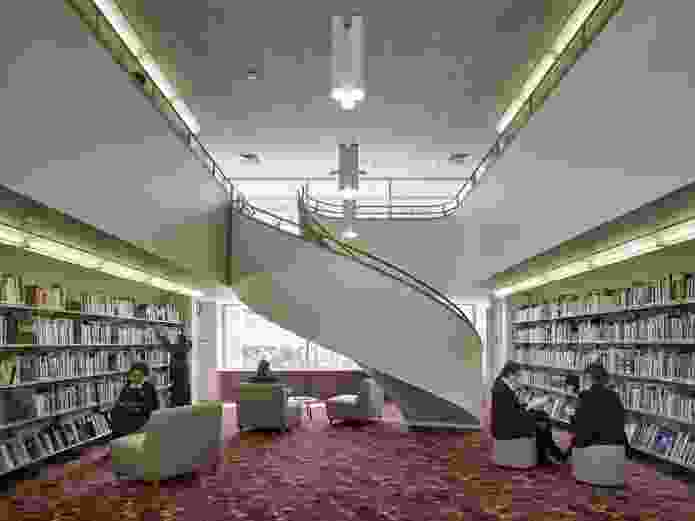 Educational Architecture
Jennifer Taylor Award
Mt Alvernia College Anthony and La Verna Buildings – M3 Architecture
Awards
Brisbane Girls Grammar School Research Learning Centre – M3 Architecture
Guardian Early Learning Centre – BVN
St Joseph's Nudgee College Hanly Learning Centre – M3 Architecture
UQ Forgan Smith Building – TC Beirne School of Law and Walter Harrison Library Refurbishment – BVN
Commendation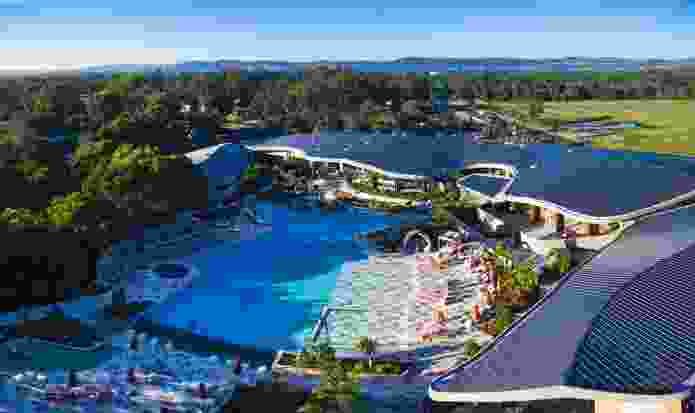 St Ambrose Primary School – Pat Twohill Designs in association with Twohill and James
Commercial Architecture
Beatrice Hutton Award
480 Queen Street – BVN
Awards
KDV Golf and Tennis Academy, Gold Coast, Queensland – Shiro Architects
Northlakes Vet Hospital – Vokes and Peters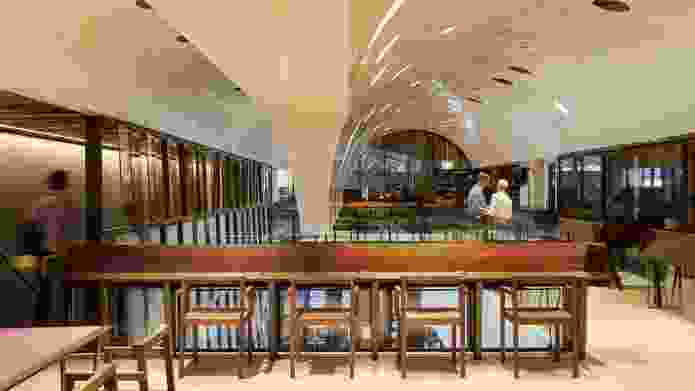 Commendation
Elements of Byron – Shane Thompson Architects
Interior Architecture
G. H. M. Addison Award
BHP Billiton Workplace – BVN
Awards
Bluesky – Marc and Co
UQ Forgan Smith Building - TC Beirne School of Law and Walter Harrison Library Refurbishment – BVN
Commendations
Brisbane Girls Grammar School Research Learning Centre Interior – M3 Architecture
UQ Chemistry Levels 3 and 4 – M3 Architecture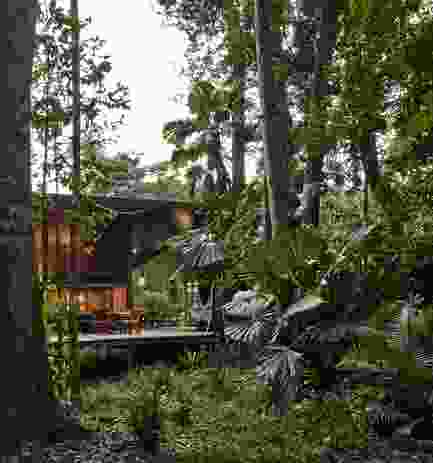 Residential Architecture – Houses (New)
Robin Dods Award
Cape Tribulation House – M3 Architecture
Awards
Bardon House – Bureau Proberts (with PHAB)
Byron Bay House and Studio – Vokes and Peters
Drury Street – Marc and Co and Baber Studio
Inverdon House – Chloe Naughton
Mitti Street House – James Russell Architect
Tent House – Sparks Architects
Commendations
Farrell Street House – James Russell Architect
Ringrose Residence – Brian Hooper Architect
Rocky – Base Architecture
Whale House – Paul Uhlmann Architects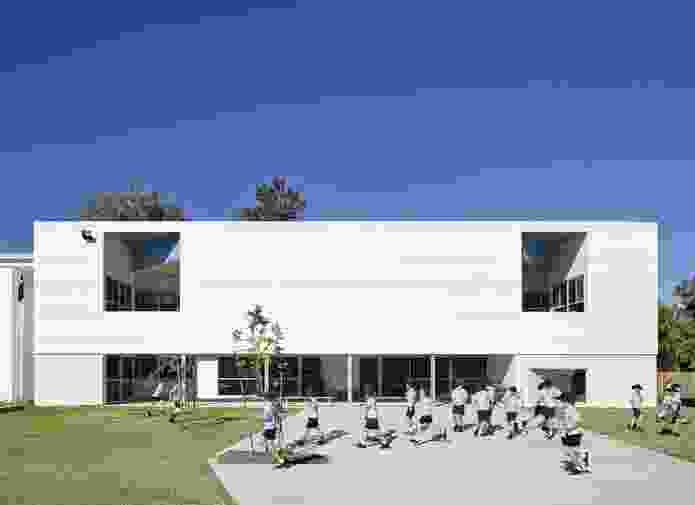 Residential Architecture – Houses (Alternations and Additions)
Elina Mottram Award
Burleigh Street House – ME
Awards
Dornoch Terrace House – James Russell Architect
Commendation
Paddington Residence – Kieron Gait Architects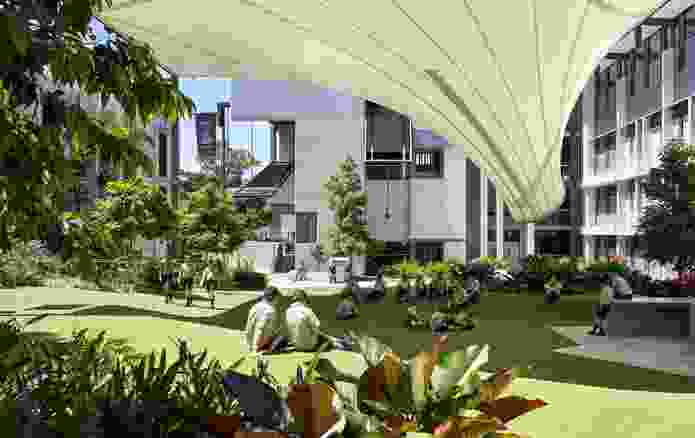 Residential Architecture – Multiple Housing
Job and Froud Award
St Joseph's Nudgee College Bathersby Boarding Village – M3 Architecture
Commendations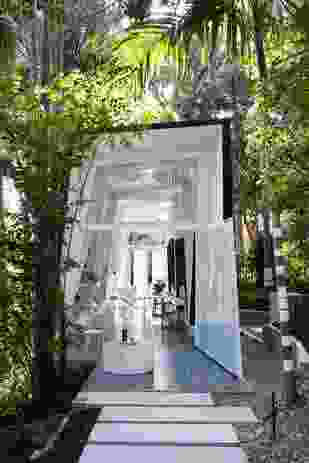 Atria at Hamilton Reach – Arkhefield
Habitat on Terrace – Refresh Design
Small Project Architecture
Hayes and Scott Award
Studio for Indigo Jungle – Marc and Co
Award
Taringa Treehouse – Phorm Architecture and Design
The Piano Mill – Conrad Gargett
Commendations
Harveys Bar and Bistro – Twohill and James
Manshed – Paul Uhlmann Architects
SIPS Residence – Kieron Gait Architects
University of Queensland Goddard Building Lecture Room 388 – Shane Thompson Architects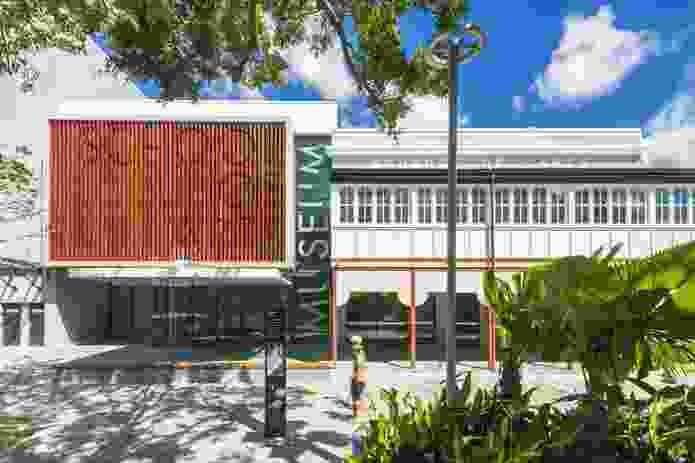 Heritage Architecture
Don Roderick Award
Cairns Museum - The School of Arts Building – Total Project Group Architects
Award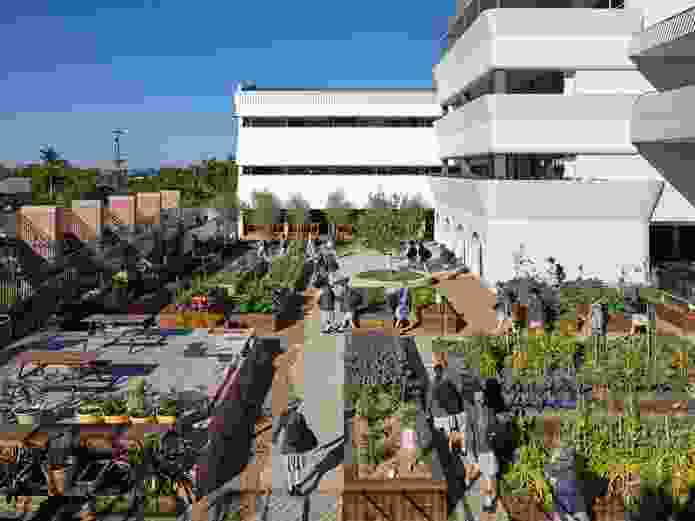 The Globe – Brian Hooper Architect and M3 Architecture (architects in association)
Whitty Building Redevelopment Project – Conrad Gargett
Sustainable Architecture
Harry Marks Award
Mt Alvernia College Anthony and La Verna Buildings – M3 Architecture
Awards
480 Queen Street – BVN
Elements of Byron – Shane Thompson Architects
New World City Design Guide: Buildings that Breathe – Arkhefield with Brisbane City Council and Urbis
St Joseph's Nudgee College Bathersby Boarding Village – M3 Architecture
Enduring Architecture
Robin Gibson Award
St Alban's Bush Brotherhood Church, Cunnamulla – Lund, Hutton, Newell, Black and Paulsen Architects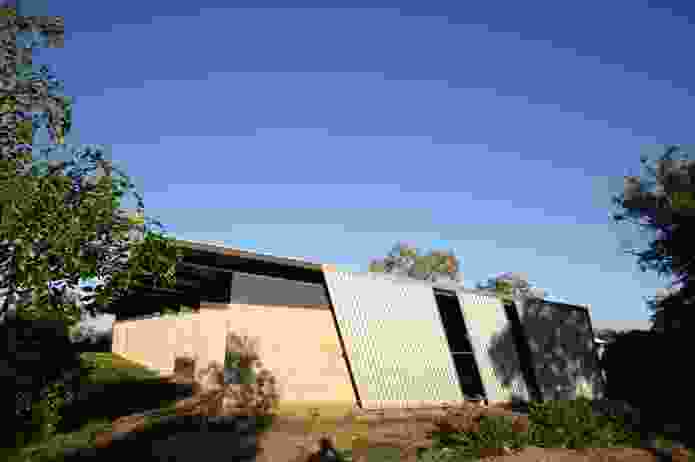 Colorbond Award for Steel Architecture
Ringrose Residence – Brian Hooper Architect
Art and Architecture
The Australian Institute of Architects Art andDesign Prize (Qld)
TRYP - Art Hotel – Shane Denman Architects
Related topics