The 2017 Brisbane Architecture Awards were announced on Friday 28 April at the Brisbane Convention Centre.
The Australian Institute of Architects Queensland Chapter recognized 35 projects in 10 categories with Regional Commendations. Among them, two received additional honours.
The highest accolade, the John Dalton Award for Building of the Year went to Brisbane Girls Grammar School Research and Learning Centre by M3 Architecture for its "extremely clever and delightful design response in every detail of its delivery and execution, from the streetscape frontage, inclusive of its surrounding natural and heritage context, to the internal collaborative learning environments tucked within a series of connected labyrinths that evoke and stimulate curiosity within its occupation."
Dornoch Terrace House by James Russell Architect was awarded House of the Year. The jury said the project "enabled interactions of people, place and the environment to be infinitely fine-tuned to the conditions and activities of daily life." The jury also noted how "construction and spatial experimentation demonstrated sustainability while evoking memories of past occupants and vernacular building traditions."
All projects recognized will progress to the Queensland State Architecture Awards, to be announced in Brisbane on 23 June.
The full list of winners and regional commendations are: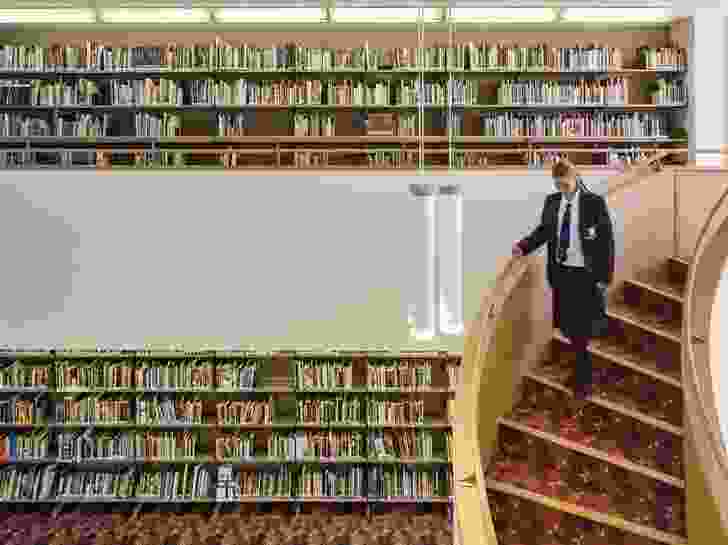 John Dalton Award for Building of the Year
Brisbane Girls Grammar School Research Learning Centre – M3 Architecture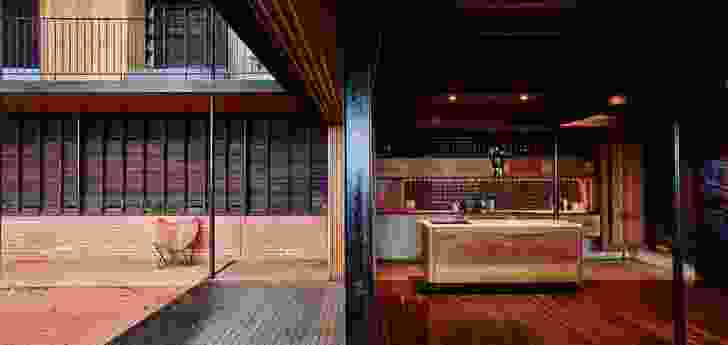 House of the Year
Dornoch Terrace House – James Russell Architect
Regional Commendations
Public Architecture
Anna Meares Velodrome – Cox Architecture
Urban Design
New World City Design Guide: Buildings that Breathe – Arkhefield with Brisbane City Council and Urbis
Yeerongpilly TOD, Detailed Plan of Development – Deicke Richards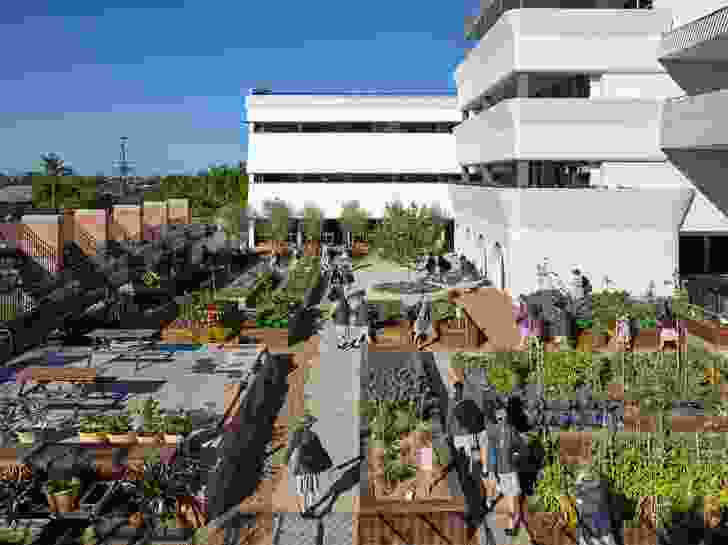 Educational Architecture
Brisbane Girls Grammar School Research Learning Centre – M3 Architecture
Guardian Early Learning Centre – BVN
Mt Alvernia College Anthony and La Verna Buildings – M3 Architecture
St Joseph's Nudgee College Hanly Learning Centre – M3 Architecture
UQ Forgan Smith Building – TC Beirne School of Law and Walter Harrison Library Refurbishment – BVN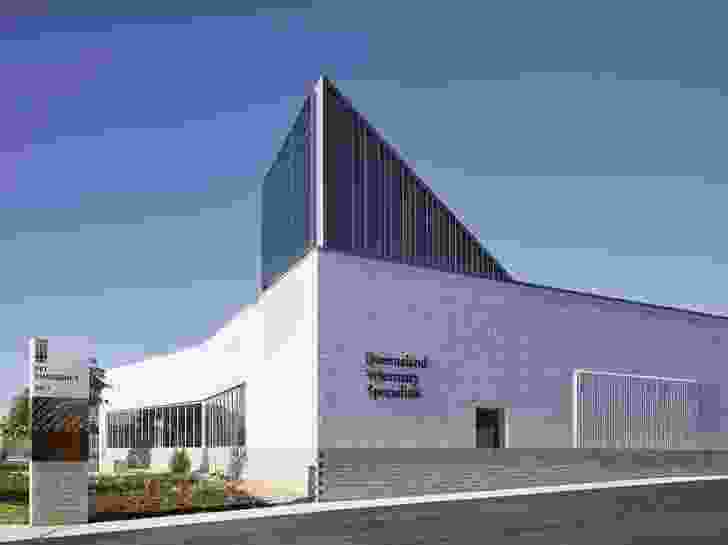 Commercial Architecture
480 Queen Street – BVN
Northlakes Vet Hospital – Vokes and Peters
Sullivan Nicolaides Pathology – Nettletontribe Architecture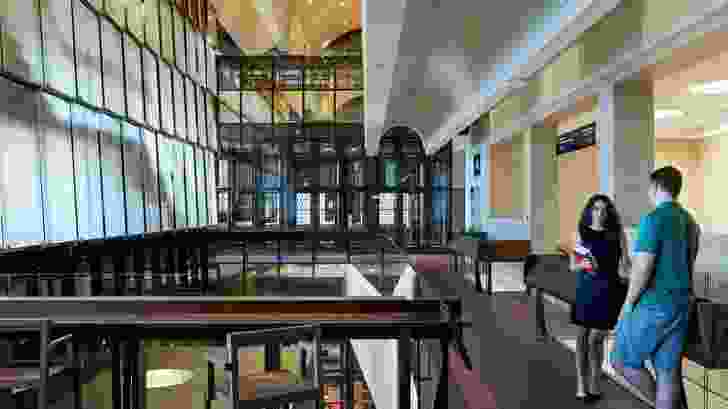 Interior Architecture
Base Office – Base Architecture
BHP Billiton Workplace – BVN
Bluesky – Marc and Co
Brisbane Girls Grammar School Research Learning Centre Interior – M3 Architecture
UQ Chemistry Levels 3 and 4 – M3 Architecture
UQ Forgan Smith Building – TC Beirne School of Law and Walter Harrison Library Refurbishment – BVN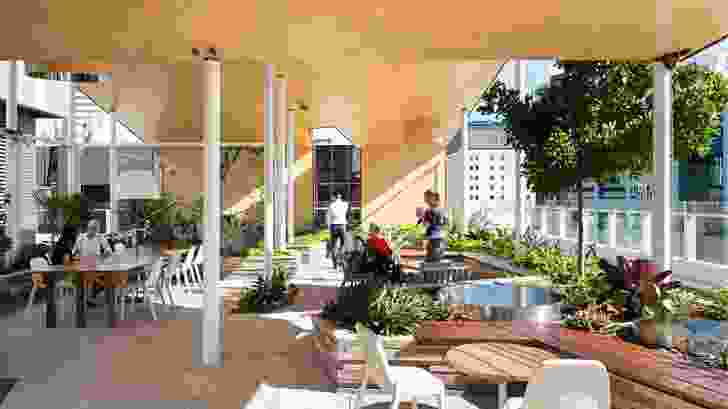 Residential Architecture - Houses (New)
Bardon House – Bureau Proberts
Drury Street – Marc and Co and Baber Studio
Farrell Street House – James Russell Architect
Rocky – Base Architecture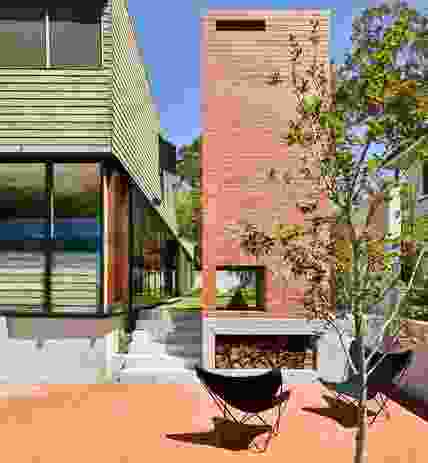 Residential Architecture - Houses (Alterations and Additions)
Dornoch Terrace House – James Russell Architect
Paddington Residence – Kieron Gait Architects
Princess – Base Architecture
Rosalie Plinth House – Arcke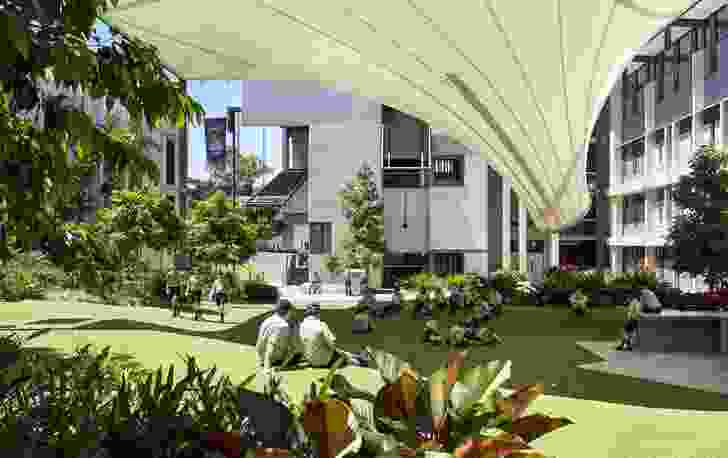 Residential Architecture - Houses (Multiple Housing)
Atria at Hamilton Reach – Arkhefield
Habitat on Terrace – Refresh Design
Ronald McDonald House South Brisbane – BVN
St Joseph's Nudgee College Bathersby Boarding Village – M3 Architecture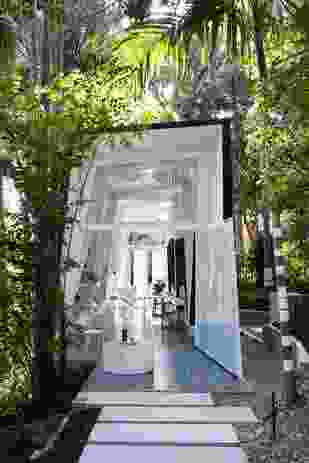 Small Project Architecture
Aspley Vet – Vokes and Peters
Harveys Bar and Bistro – Twohill and James
Manshed – Paul Uhlmann Architects
SIPS Residence – Kieron Gait Architects
Studio for Indigo Jungle – Marc and Co
Taringa Treehouse – Phorm Architecture and Design
University of Queensland Goddard Building Lecture Room 388 – Shane Thompson Architects
Heritage Architecture
Central Village Heritage Precinct – Deicke Richards
Whitty Building Redevelopment Project – Conrad Gargett
Art and Architecture
Set design for La Boite's "A Streecar Named Desire" – Vilma Mattila and Kevin O'Brien Architects
Tryp - Art Hotel – Shane Denman Architects
Related topics