The 2017 World Architecture Festival (WAF) Awards shortlist has been announced.
Across 30 categories, the awards are divided into broader building, landscape and future project sections. Of the 43 Australian shortlist entires, 30 appear in the building category, with two shortisted landscape project and the remainder appearing in the future category.
Australian practices were particularly sucessful in the house and health categories, with Australian projects comprising six out of 17 houses and three out of 10 healthcare facilities on the shortlist.
The 2017 shortlist builds on the success of Australian projects in last year's awards, where Hayball's proposal for South Melbourne Primary School was named Future Project of the Year.
Finalists will be invited to present their projects to WAF Awards juries at the World Architecture Festival in Berlin from 15 to 17 November.
The festival, hosted at Arena Berlin in the German capital, includes a seminar and events program, this year themed around "performance," that will feature visits to Berlin's most notable performance venues, including Hans Scharoun's Berlin Philharmonie (1963), Gerhard Spangenberg's Radialsystem V pumping station conversion and Frank Gehry's Pierre Goulez Hall (2017).
The Australian entries on the 2017 WAF Awards shortlist are: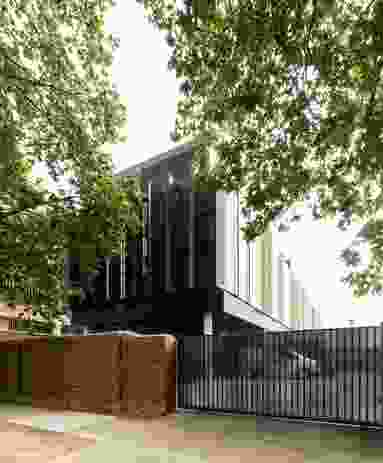 Civic and Community
Urban Arts Projects Memorial Monument and Pavilion of Honour (Abu Dhabi, United Arab Emirates) – Idris Kahn with Bureau Proberts
Wagga Wagga Courthouse – TKD Architects
Culture
ASB Waterfront Theatre (Auckland, New Zealand) – Moller Architects with BVN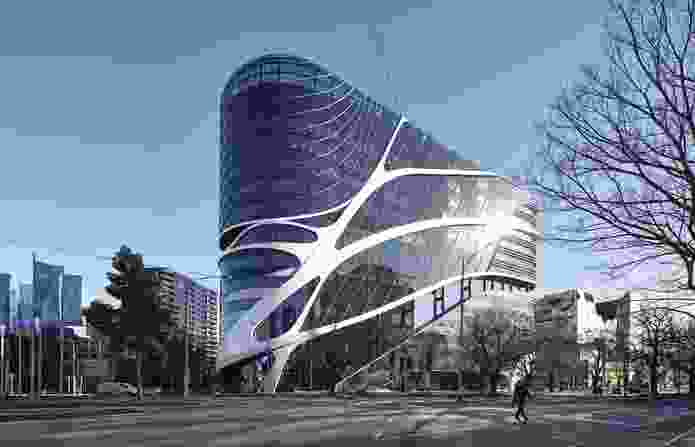 Display
Xianjiang FFC Marketing Display (Changsha, China) – Woods Bagot
Health
Karratha Superclinic – CODA Studio
Fitzroy Crossing Renal Hostel – Iredale Pedersen Hook Architects
Victorian Comprehensive Cancer Centre – Silver Thomas Hanley, Designinc and McBride Charles Ryan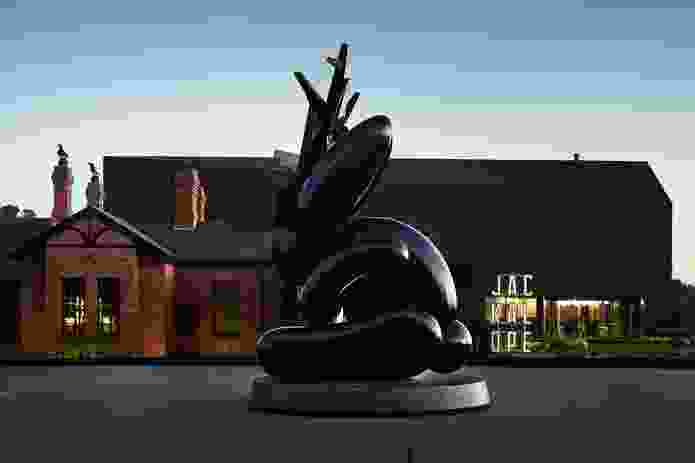 Hotel and Leisure
Jackalope – Carr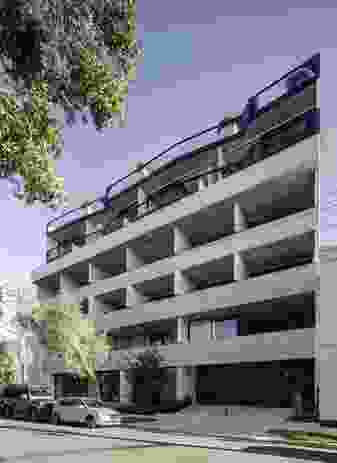 House
Brick House – Andrew Burges Architects
Cleveland Rooftop – SJB
Falcon Beach House – Iredale Pedersen Hook Architects
Inverdon House – Chloe Naughton
Living Screen House – C Plus C Architectural Workshop
Moving House – Architects EAT
Point Piper Residence – Tzannes
Housing
41 Birmingham – SJB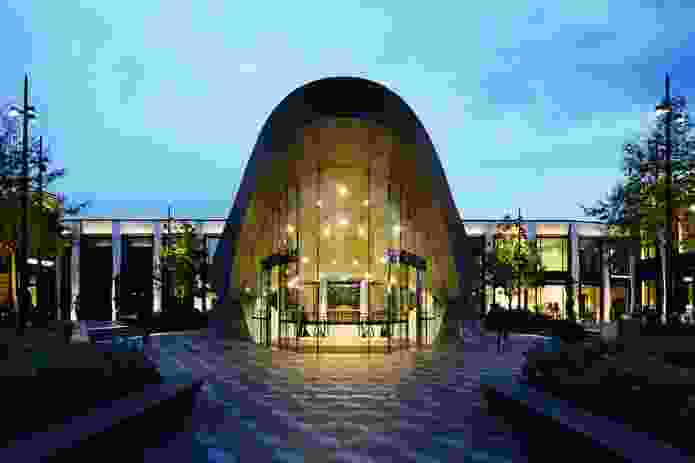 Mixed-use
Eastland – ACME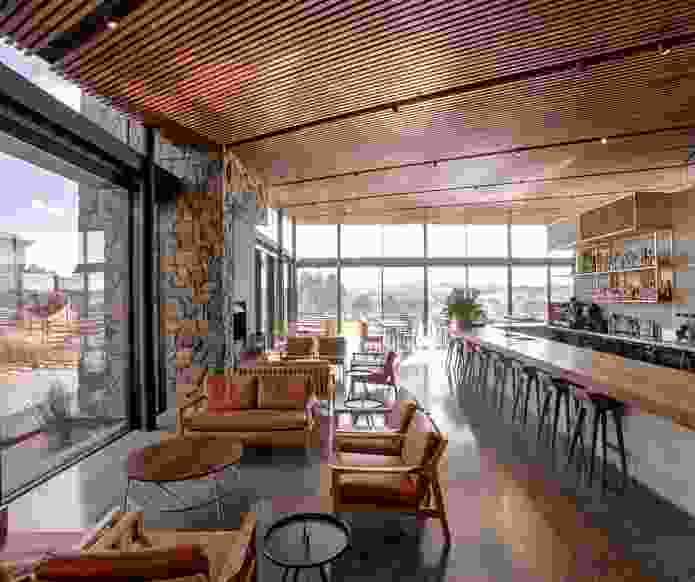 New and Old
The Glasshouse at Goonoo Goonoo Station – TKD Architects
Office
EY Centre, 200 George Street – FJMT
490 Consulting Suites – Shane Thompson Architects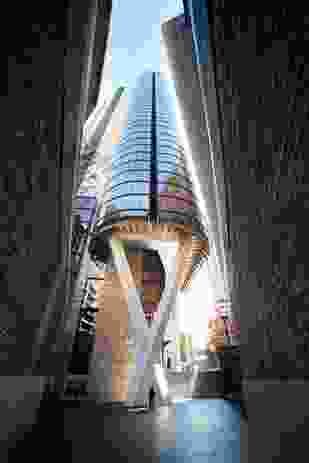 School
East Sydney Early Learning Centre – Andrew Burges Architects
Sir Zelman Cowen Centre for Science – Cox Architecture
The Mandeville Centre – Architectus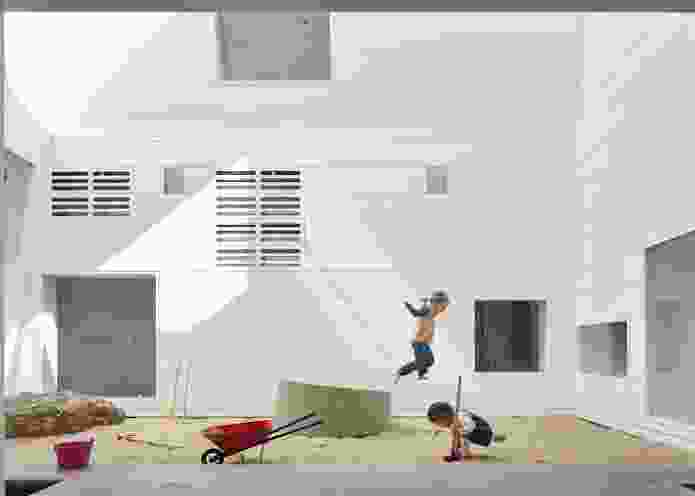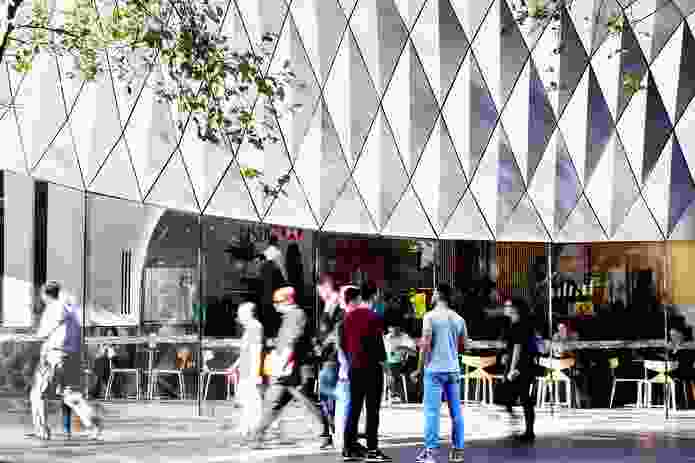 Shopping
580 George Street Cafe and Integrated Lobby – FJMT
Chadstone Shopping Centre – The Buchan Group
Elizabeth Quay Gelato Kiosk – Iredale Pedersen Hook Architects
Sport
Anna Meares Stadium – Cox Architecture
Willinga Park – Cox Architecture
Villa
Wilson's Cottage – James Davidson Architect
Landscape
Willinga Park – Cox Architecture
Cleveland and Co – Dangar Group and Black Beetle
Future Projects
Commercial Mixed-Use
The Star – FJMT
Culture
Christchurch Convention and Exhibition Centre (Christchurch, NZ) – Woods Bagot
Penguin Parade Visitor Centre – Terroir
Waltzing Matilda Centre – Cox Architecture
A Woman's Gallery: Awakened – Flor de Maria Juarez
Leisure-led Development
Sydney Fish Markets – Allen Jack and Cottier Architects
Masterplanning
Sydney Fish Markets – Allen Jack and Cottier Architects
Residential
Heritage Traces in Surry Hills – MHN Design Union
Small Projects Prize
580 George Street Cafe and Integrated Lobby – FJMT
Best Use of Colour
Karratha Superclinic – Coda Studio
Fitzroy Crossing Renal Hostel – Iredale Pedersen Hook Architects
Elizabeth Quay Gelato Kiosk – Iredale Pedersen Hook Architects
Related topics