The Australian Institute of Architects has announced the winners of the 2018 ACT Architecture Awards.
From a record field of 58 entries, 38 named awards, awards and commendations were presented at the awards ceremony on 23 June.
The highest honour, the Canberra Medallion, was presented to Hassell for its Australian Federal Police Forensics and Data Centre. The project also won the John Andrews Award for Commercial Architecture.
"The Forensics and Data Centre extracts generosity and openness from a highly sensitive program to engender a collaborative and collegiate workplace and find a welcome ease of fit between organization and built form," said jury chair Rob Henry.
ACT chapter president Philip Leeson said the record number entries in 2018 showed "a promising sign that Canberra homeowners see the benefit of good quality sustainable design and that business leaders see the return on investment achieved through architectural design."
He continued, "Many of the projects were commissioned by the private sector including a number of education buildings and several private residences."
Winners of awards and named awards will now progress to the National Architecture Awards, which will be announced on Thursday 1 November in Melbourne.
Canberra Medallion
Australian Federal Police Forensics and Data Centre – Hassell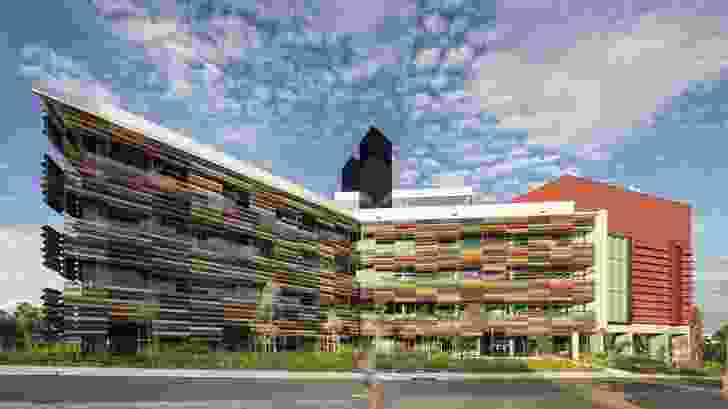 Public Architecture
Romaldo Giurgola Award
Synergy – BVN
Award
St Christopher's Precinct – Cox Architecture
Commendation
High Commission of Samoa in Australia – Cox Architecture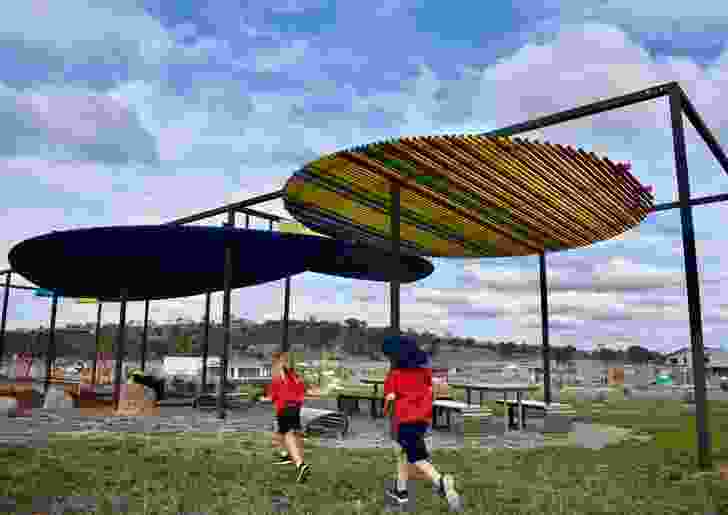 Urban Design
Sir John Overall Award
Throsby Infrastructure – Tait Network
Award
ANU Pop-Up Reunion Village – Oculus with Craig Tan Architects
Commendation
St Christopher's Precinct – Cox Architecture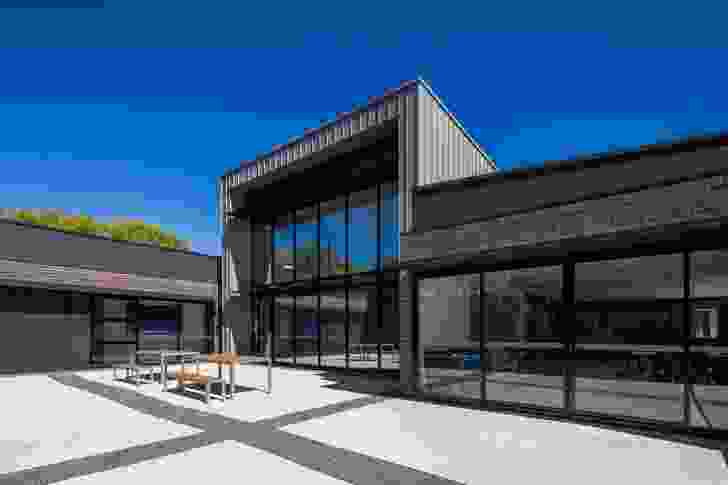 Educational Architecture
Enrico Taglietti Award
STEM Centre – Collins Caddaye Architects
Commendation
RN Robertson Building – CCJ Architects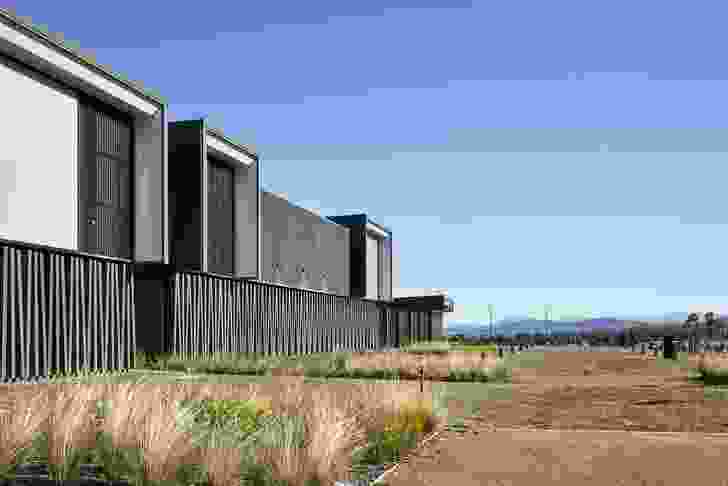 Commercial Architecture
John Andrews Award
Australian Federal Police Forensics and Data Centre – Hassell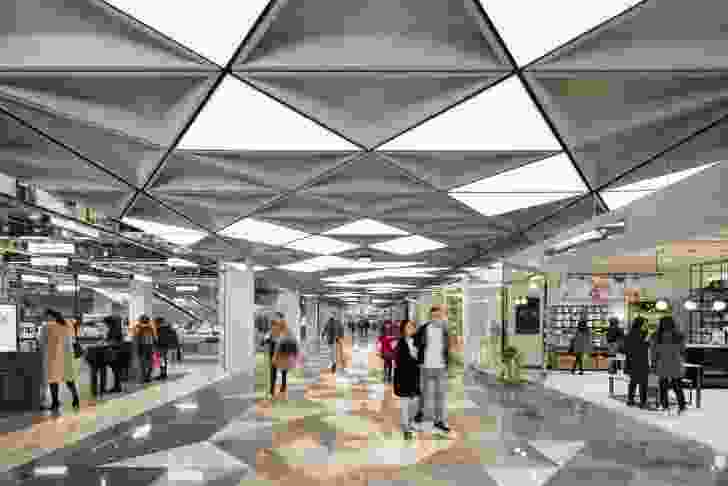 Award
Monaro Mall, Canberra Centre – Universal Design Studio and Mather Architecture
Commendation
Dairy Road (3.4) – Craig Tan Architects
Interior Architecture
W. Hayward Morris Award
Monaro Mall, Canberra Centre – Universal Design Studio and Mather Architecture
Awards
St Christopher's Precinct – Cox Architecture
Synergy – BVN
Commendation
Capital Airport Group Office Fitout – Cox Architecture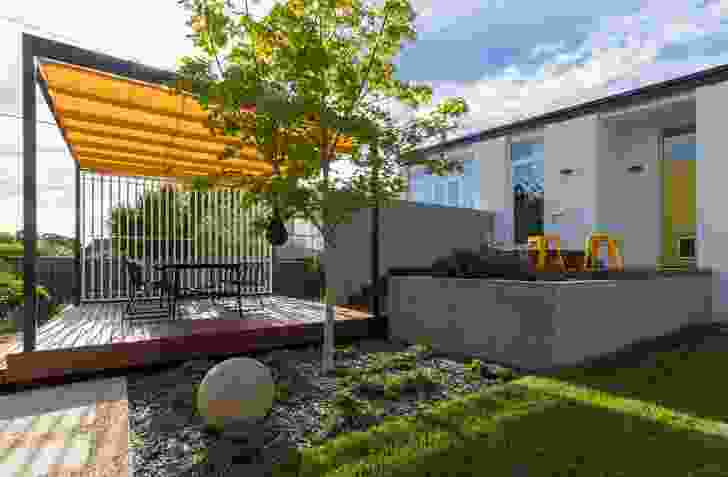 Residential Architecture – Houses (Alterations and Additions)
Gene Willsford Award
Chowne Street House – Philip Leeson Architects
Commendations
Puutalo House – Judd Studio
TL House – Ben Walker Architects
DC House – Ben Walker Architects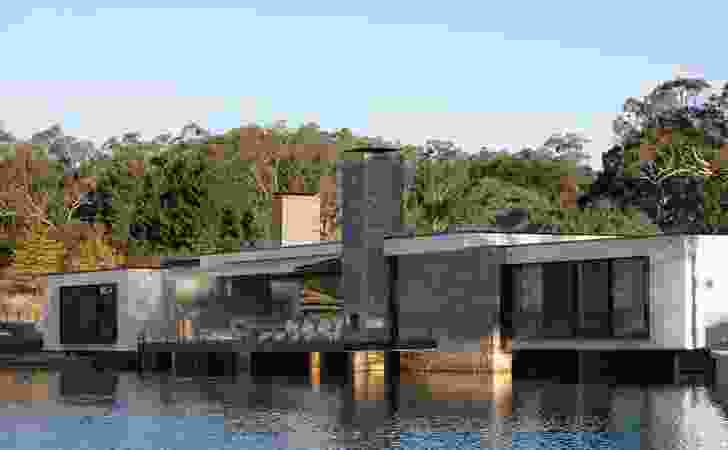 Residential Architecture – Houses (New)
Malcolm Moir and Heather Sutherland Award
Swan – Collins Caddaye Architects
Awards
Box House – Paul Tilse Architects
Inset House – Judd Studio
Commendations
Moss River House – Cox Architecture
Sawtooth House – Judd Studio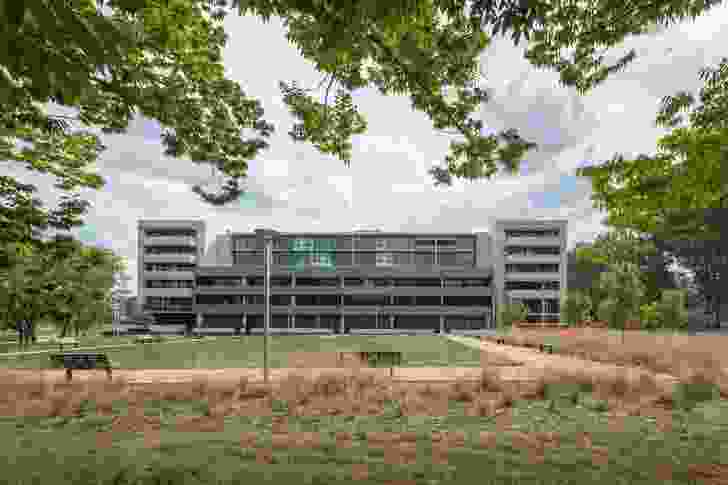 Residential Architecture – Multiple Housing
Sydney Ancher Award
St Germain – Cox Architecture
Award
St Christopher's Precinct – Cox Architecture
Heritage
J. S. Murdoch Award
Monaro Mall, Canberra Centre – Universal Design Studio and Mather Architecture
Small Project Architecture
Cynthia Breheny Award
Phased Change House – Erin Owens/Mako Architecture
Award
Kingston Boat Sheds – Tait Network
Commendation
Parents room, Monaro Mall, Canberra Centre – Mather Architecture
Sustainable Architecture
Derek Wrigley Award
Synergy – BVN
Award
RN Robertson Building – CCJ Architects
Commendation
The Link – CCJ Architects
Colorbond Award for Steel Architecture
Roberts Residence – Formi Building Creators
Enduring Architecture
Sir Roy Grounds Award
St Thomas Aquinas Catholic Church, Charnwood – Mitchell Giurgola Thorp Architects
Additional Prizes
Pamille Berg Award for Art in Architecture
Chowne Street House – Philip Leeson Architects
Robert Foster Award for Light in Architecture
Monaro Mall, Canberra Centre – Universal Design Studio and Mather Architecture
Architectural Professional of the Year
Remco Alexander de Vries, SQC Architecture
President's Medal
Harold Guida, Guida Moseley Brown Architects
Clem Cummings Medal
Rachael Coghlan, CraftACT
Emerging Architect Prize
Shannon Battisson, The Mill: Architecture + Design
Lifetime Contribution Prize
Robert Foster
ACT Chapter Student Medallion
Joel Smith, University of Canberra