The winners of the 2018 City of Port Phillip Design and Development Awards, which honour the best projects across much of Melbourne's inner south, have been revealed. The City of Port Phillip includes the suburbs of South Melbourne, Albert Park, Middle Park, St Kilda, Balaclava and Elwood.
The awards announcement have this year been held in conjunction with Melbourne Design Week.
Mayor Bernadene Voss sad, "This year's Design Week theme, 'Design Effects,' recognizes the importance of design excellence and thoughtful development in balancing growth and maintaining the unique character of diverse and distinctive neighbourhoods.
"I can't think of a more relevant theme for Port Phillip as we are very proud of our much-loved neighbourhoods and have pledged in our long-term vision to do our utmost to keep our City's character as Port Phillip continues to grow."
Voss selected Oculus and the City of Port Phillip's Maritime Cove Community Park for the Mayor's Choice Award. The project also won the award for place making.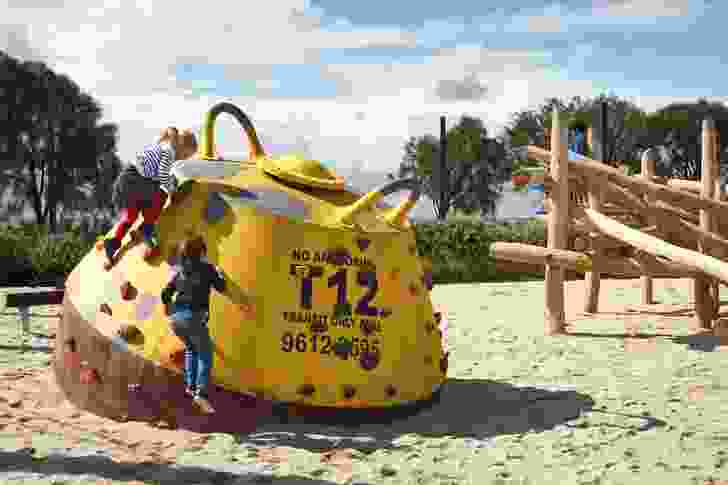 Elsewhere in the awards, an OOF! Architecture-designed house on a tiny 48-square-metre site in Albert Park was jointly awarded the Residential Dwelling – Alteration or New Build category with St Kilda Mixed-Use House by DDB Design Development and Building with Matt Gibson Architecture and Design. The Albert Park College Environmental Arts Hub by Six Degrees Architects was awarded in the non-residential category.
The jury was chaired by Donald Bates (LAB Architecture Studio) and comprised Shelley Penn (Shelley Penn Architect) and Port Phillip councillors David Brand, Katherine Copsey and Dick Gross.
2018 City of Port Phillip Design and Development Awards
Mayor's Choice award
The Maritime Cove Community Park - Oculus Landscape Architecture and Urban Design with Port of Melbourne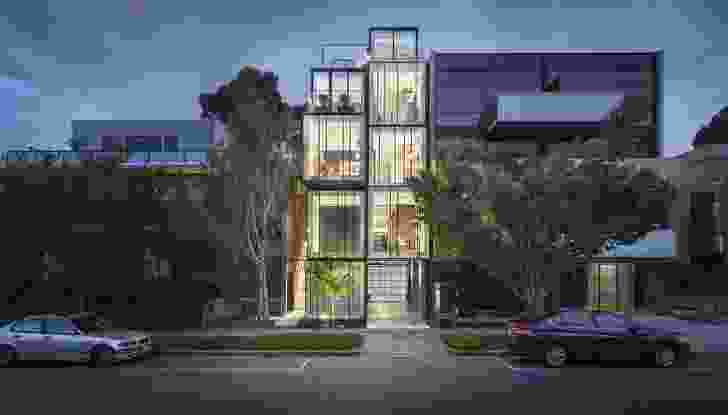 Residential dwelling – alteration or new build
Award
Acute House – OOF! Architecture with Mitty Price
St Kilda Mixed-use House – DDB Design Development and Building with Matt Gibson Architecture and Design
Commendation
Baffle House – Clare Cousins Architects
Myrtle Tree House – Make Architecture
Multi-unit and mixed use development
Award
Elwood House – Piccolo with Hecker Guthrie and Woods Bagot
Commendation
House and A Half – Three C Architects
Place-making
Award
The Maritime Cove Community Park – Oculus Landscape Architecture and Urban Design with Port of Melbourne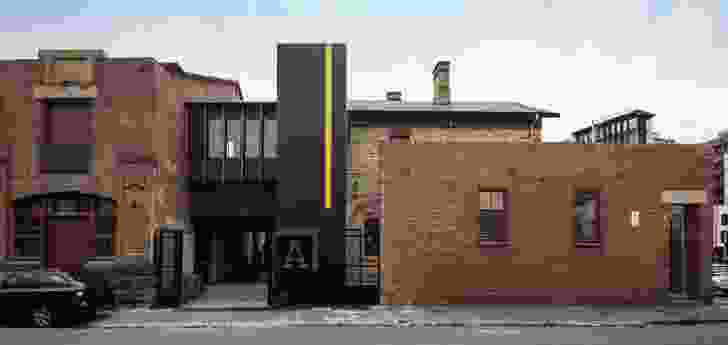 Non-residential development
Award
Albert Park College Environmental Arts Hub – Six Degrees Architects
Commendation
Point Ormond Amenities Block – Garner Davis Architects
The Gipson Commons, St Michael's Grammar School – Architectus
Interior fit out
Award
Dog's Bar St Kilda – Colin Sheppard and Grant Amon Architects
Heritage conservation
Award
Albert Park College Environmental Arts Hub – Six Degrees Architects
Palais Theatre – Development Victoria with Department of Environment, Land, Water and Planning and City of Port Phillip
Commendation
Acute House – OOF! Architecture
Beetson-Reid House – RBA Architects and Conservation Consultants
Public Art
Commendation
Ode – Pace Development Group