On the first leg of the 2018 Dulux Study Tour in London, most of the visited architecture practices assured the group that they didn't subscribe to a particular "style" – and if it appears that there might be a practice style, it's coming from the consistent approach to the design process. In a distinct contrast to this, "style" was not such a dirty word in Milan – in fact, it was desirable for a practice to have a style, and this makes sense for the fashion and design capital of Italy, if not the world. As Dulux Study Tour Dirk Yates participant pointed out, there is something interesting in "how ideas of style, fashion, and taste may be working to shape the architecture in this city."
On a visit to Piuarch, an architectural practice known for its work with Dolce and Gabbana, communications director Beatrice Vegetti suggested that the link between fashion and architecture is that "they are both about the details. You have tailored clothes, and tailored buildings." She outlined that the Italian approach to both architecture and fashion is similar: the best expression of a material is imperative, "even if it's a normal material – it needs to be detailed well – it's just the Italian way," she said. In Italy, many fashion designers are also architects. Architects designing and producing furniture is also common in Milan, which comes from the city's roots in industry and production.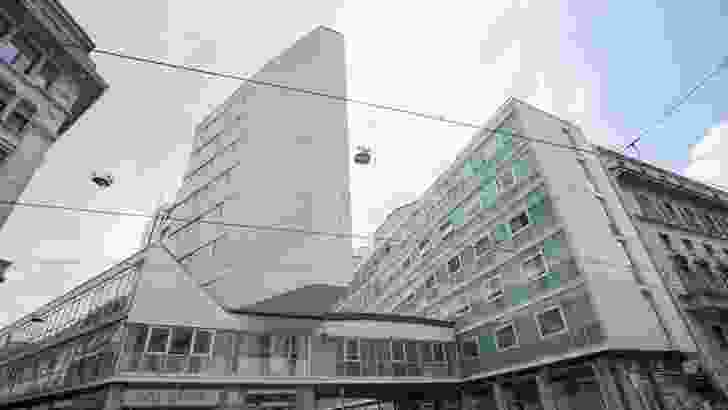 The idea of a Milanese architectural "style" evolved during the 1950s and '60s, when a fusion of neoclassicism and modernism occurred. According to Carlo Berizzi, assistant architecture professor at the Universita di Pava and our city guide, Casabella and Domus, two architectural journals based in Milan, were highly influential publications that each had their own "style" agenda during the 1930s. Casabella was originally focused on more traditional design, whereas Domus was about the modern and the radical – and these two perspectives influenced the mixing of the two styles in Milan. The architecture produced spoke to the Milanese manifesto, seeking to secure the city as being modern and industrial – and a pragmatic architectural style resulted. The architectural experimentation also sought to break up the traditional street frontage, such as the dense residential, office and retail development Corso Italia (1949–55) by Luigi Moretti. This is a courageous and inventive suite of buildings, in which the architect followed the rules but was also able to make something different, allowing porosity through the city blocks. Similarly, Torre Velasca by the BBPR partnership is in the Milan style – where the building is shaped by its structure and it functioned as a modern, industrial city itself, with offices at the lower levels, and the upper floors (that bulge at the top) containing the homes for the managers of the offices below.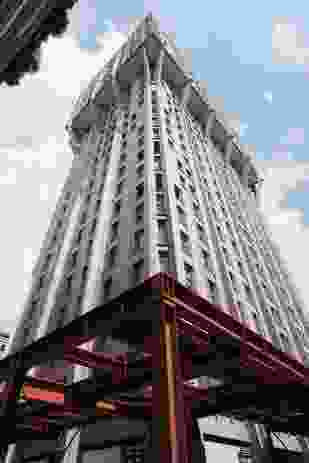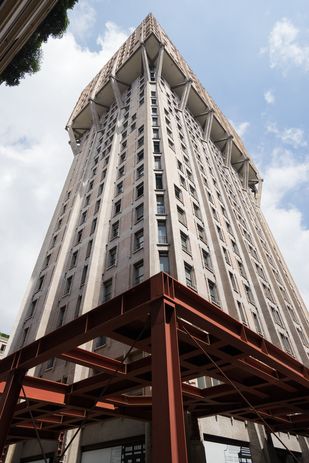 As Massimo Roj, CEO of Progetto CMR, explained to us, "Milan was an industrial city but now it's a services city." Milan is proud to now be known as a city with culture. In order to reinforce this, 10 new museums have opened in the past seven years. How the rest of the world perceives Milan is very important to its people and an international style is strongly felt. As Dulux Study Tour participant Leah Gallagher said, "The international style in Milan is easier for me to justify because it seems to be driven by fashion. But there seems to be a loss of identity here – making it a more generic city." Until recently, there has been a steady population in Milan – but now, with the city experiencing huge population increases, the city is celebrating that they are on the way to becoming a new world city. This is in direct contrast to the experience in Berlin, where the locals were concerned about this change.
The architects we spoke to were generally very proud to be known as Italian architects – "a marked shift from what we saw in London and Berlin in terms of practice culture and community engagement," Yates said. "There was an architectural mode of branding felt in Milan." This type of branding was especially useful when working internationally, as many of the practices we visited did.
In its period of change, Milan city has been broken down into 88 smaller urban centres, all with a different density, morphology or way of living. As Milan isn't the capital of Italy, there isn't a reliance on public money, so these smaller urban centres are each privately developed. City Life is one such "city centre," due for completion in 2019, which includes a cluster of buildings by big-name international architecture practices such as Zaha Hadid Architects, Studio Libeskind and Arata Isozaki and Associates. However, Berizzi believes most of the buildings in this area are "a disaster," and as Dulux Study Tour participant Kim Bridgland pointed out, "this area feels like it's about the organization of five buildings by 'starchitects,' rather than about making a place." Here, it seems to be about the "brand" of the development area – even expressed in its name, City Life. The only relief from the barren voids and glare from the white hard surfaces between towers was a public park on another level below the podium. Originally privately owned, like the rest of the development, new legislation demanded that this park to be made public, adding to green space in Milan. However, as Dulux Study Tour participant Jason Licht said, "because it's privately own, it's a gated community, and this detracts from a sense of connection with broader Milan."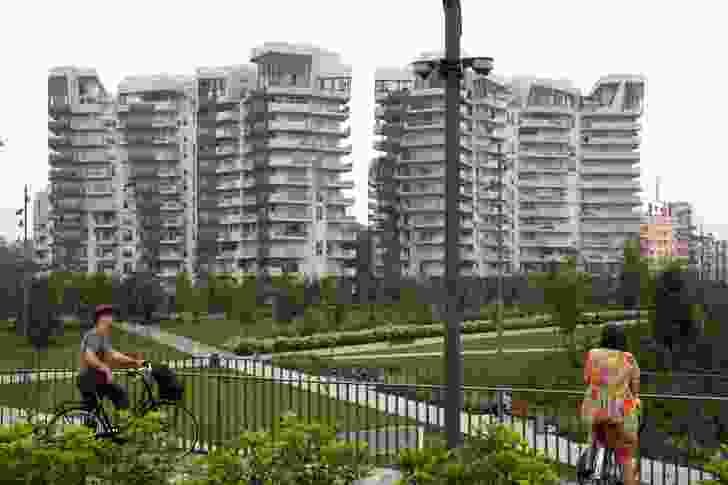 A more successful new district is Porta Nuova, built on a brownfield site and is now one of the main business districts of Milan. This area more successfully integrates public spaces, squares and gardens with a goal of tackling environmental and urban issues. Bosco Verticale, a pair of residential towers designed by Boeri Studio, is delightfully lush and planted and appears as a park in the sky.
In many cases, trying to promote a brand or style leads to unsuccessful architecture or urban areas such as City Life. However, in a city like Milan, in many cases it makes sense to own a brand or style or architecture – in particular, it seems as though it's a good business decision when attempting to align a practice to clients who are concerned with fashion and brand. Style isn't everything in Milan, but it is definitely something.
Katelin Butler travelled with the 2018 Dulux Study Tour. Follow #2018DuluxStudyTour on social media and the blog.