2018 Dulux Study Tour shortlist revealed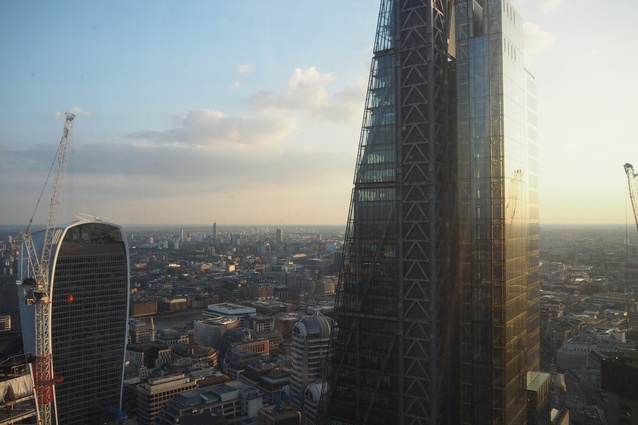 Twenty-eight emerging architects have been shortlisted for the 2018 Dulux Study Tour. The coveted travelling scholarship is awarded annually to five individuals, who are no more than ten years from graduation, for the contributions to architectural practice, education, design excellence and community involvement. 
In 2018, winners will visit London, Berlin and, for the first time, Milan. Participants will be granted first-hand experience of each city's best architectural sites and practices. 
The shortlisted entrants will now proceed to stage two of the selection process, in which they will be required to submit an employer reference, CV and portfolio of works. 
On the shortlist are:
Evie Blackman – Bild Architecture + Hinge Architects
Kim Bridgland – Edition Office
Ryan Brown – Kerry Hill Architects
Phil Burn – Matt Gibson Architecture + Design
Jessica Edwards – NT Government – Design Office
Leah Gallagher – Kin Architects
Steve Hunt – Owen Architecture
Nancy Ji – Bates Smart Architects
Phuong Le – MPA Construction Group
Amy Learmonth – O'Neill Architecture
Yuri Leong-Maish – YL Architecture
Jason Licht – Cumulus Studio
Adam Markowitz – Self employed
Carly McMahon – Liminal Studio
Jennifer McMaster – Trias
Yvonne Meng – Circle Studio Architects
Natalie Miles – Austin Maynard Architects
Phillip Nielsen – Regional Design Service
Joseph O'Meara – BVN
Viet Pham – Pham Tuan Viet Architect
Christopher Schofield – Studio Schofield
Tamarind Taylor – Conrad Gargett
Rebekah Verrier – Bence Mulcahy
Elizabeth Walsh – Cumulus Studio
Rebecca Whan – Jackson Teece
Alexandra Wilson – Andrew Burges Architects
Emily Wombwell – SJB
Dirk Yates – m3architecture
The shortlisted entrants were selected by a jury comprising Richard Kirk (chair and national president of the Australian Institute of Architectus), Jennifer Cunich (CEO, Australian Institute of Architects), Richard Hansen and Natalie Ruuska (Dulux representatives) and Adam Pustola (past winner of the Dulux Study Tour).
The Dulux Study Tour is a collaborative initiative between Dulux, the Australian Institute of Architects and EmAGN and supported by ArchitectureAU.com. To read Houses magazine editor Katelin Butler's coverage of the 2017 tour, go here.