The Australian Institute of Architects has announced the winners of the 2018 Dulux Study Tour.
Five emerging architects were chosen from among more than 60 applicants and 28 shortlisted entrants. The winners will visit a variety of architectural projects and galleries, make site tours and meet with international architects and design professionals.
Richard Kirk, jury chair and national president of the Australian Institute of Architects, said, "The award acknowledges the activities and achievements across the criteria of individual contribution to architectural practice, education, design excellence and community involvement and is one of our most coveted awards that celebrates the importance of experiencing architecture first hand by our most promising practitioners."
"The jury was impressed by the depth of skill, and dedication to their profession by all who submitted and strongly encourages those eligible members not successful this year to apply in the future."
The winners will travel to London, Berlin and Milan on a 10-day tour in May in the 11th edition of the prize.
"The tour is aimed at gaining unique access and exposure to the top architectural practices in the cities visited," said Richard Hanson, general manager of Dulux Trade.
"We trust this year's tour will provide an incredible experience for the participants and continues our long-term investment, in partnership with the Institute, in the strength and health of architecture in Australia."
The winners are: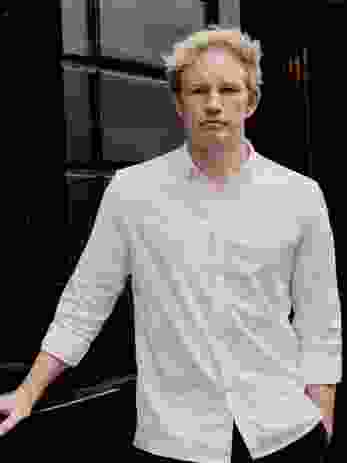 Jason Licht
Jury citation: Jason Licht completed a Master of Architecture at the University of Tasmania in 2008 and is an associate at Cumulus Studio in Tasmania, where he has worked for the past four years. In 2013 Jason was awarded a Rotary Vocational Scholarship to Italy and this opened his eyes to the power of the architecture of tourism. Jason is a registered architect and his work at Cumulus – on projects such as the Cradle Mountain Master Plan and Devil's Corner, winning several awards – has consolidated his passion for tourism-related architecture. This passion has been recognized by Tasmania's professional and tourism industries, which have identified Jason for leadership programs within their organizations. He has made many exceptional contributions as vice-president of the Australian Institute of Architects' Tasmania Chapter and as chair of Emerging Architects and Graduates Network (EmAGN) Tasmania and he continually strives to give back to the broader community. Undoubtedly, Jason's participation in the Dulux Study Tour will further his passion and desire for learning and continue his ongoing contribution to the profession.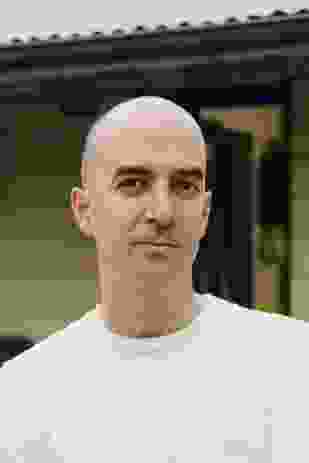 Dirk Yates
Jury citation: Dirk Yates is a graduate of multiple disciplines and has combined careers in architecture and creative arts. He graduated from the University of Queensland's Master of Architecture program in 2009 and from Queensland University of Technology's Bachelor of Arts (Visual Arts) in 2001. Dirk is a registered architect and has practised and collaborated with local firm M3architecture for over ten years. His involvement with the practice began as an artist and then evolved into an architectural role over the course of his studies and beyond. His referee highlighted Dirk's contribution to several award-winning projects. Most recently, he was a project architect on the St Joseph's Nudgee College Hanly Learning Centre. His capacity and resolve to translate ideas between disciplines have been evident throughout. He has contributed to journals as an editor and writer, has been a board member for arts organizations and an Australian Institute of Architects awards juror, and has tutored at universities. His volunteer contribution, again in a dual capacity, to the Media Art Asia Pacific organization was also highly valued. The jury believes that Dirk will be an intriguing member of the Study Tour and will bring a unique perspective to the experience. His ability to act as a mentor and engage a broad audience will ensure that the lessons learnt will be shared with his creative communities.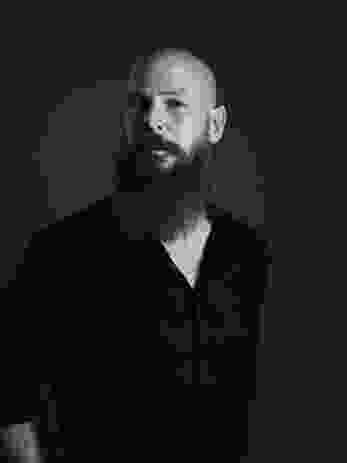 Kim Bridgland
Jury citation: Kim Bridgland is a director and co-founder of Melbourne-based practice Edition Office. He is a registered architect and graduated from the RMIT Master of Architecture program in 2013. He also has a background, and ongoing practice, in the visual arts, which continues to inform his architectural approach. While Edition Office has a short history, with Kim's leadership it has developed an outstanding body of award-winning residential projects and small public projects. Kim has contributed to projects in different Australian states and the challenges of working across the country have informed his engagement with questions of the Australian landscape and connection to site. The clients of key projects, such as the Fish Creek House and Gertrude Contemporary, attested to Kim's ability as a highly engaged and collaborative design leader who is able to exceed clients' expectations of a project. The practice has held an exhibition and publication of its work and Kim has been active in university teaching and with emerging architects' forums. This level of critical reflection will contribute to the group's experience. The jury is confident that Kim, as an emerging designer, will benefit greatly from the Study Tour and will channel these experiences into the practice's wider design discourse.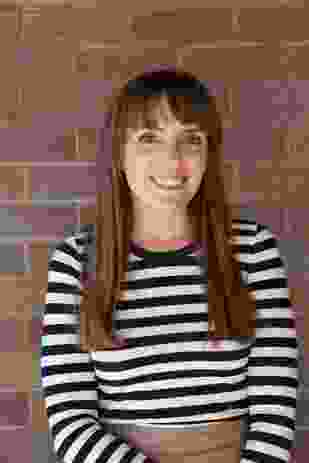 Leah Gallagher
Jury citation: Leah Gallagher graduated from the University of Queensland in 2012 with a Master of Architecture. Her genuine and infectious enthusiasm for the built environment and the people who inhabit our cities has led to her involvement with advocacy and social justice issues. As co-chair of EmAGN Qld (2015–17) and a council member of the Australian Institute of Architects' Queensland Chapter, Leah was a critical part of the public campaign to achieve better heritage and public domain outcomes for the controversial Queen's Wharf Redevelopment in Brisbane as well as working to develop a register of significant Queensland buildings that do not have heritage protection. The knowledge and experience Leah has gained from these achievements is shared with students through her significant contribution to teaching at both Bond University and the University of Queensland, where she recently taught a social outreach studio in Far North Queensland Indigenous communities. Leah is a registered architect and recently established Kin Architects, a small Brisbane-based practice. Having spent seven years working alongside Kieron Gait on several award-winning boutique residential projects, Leah is now defining her own direction. She brings with her a keen interest in the creation of new domestic narratives within existing dwellings and in the process of intensive collaboration with clients. The jury believes that Leah will greatly benefit from the experiences and insights of the Dulux Study Tour and doesn't doubt that these will inform and strengthen her practice position and continue to inspire her volunteer work in the profession.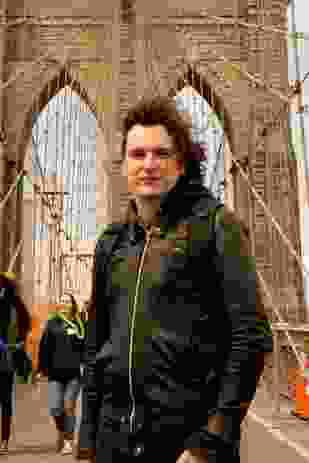 Joseph O'Meara
Jury citation: Joseph O'Meara is an associate at BVN Architecture. He is deeply committed to the profession and our built environment and this can be seen in his many diverse pursuits. Joseph's interest in the fields of sustainable design, innovation and new materials and technologies led to him gaining Green Star accreditation and being appointed site project lead on a significant new research facility for the CSIRO. A graduate of the University of Sydney in 2009, Joseph has continued his involvement with education through various tutoring and lecturing positions, including at his alma mater, the University of Sydney and Billy Blue College of Design, and for the Australian Institute of Architects' Practice of Architecture Learning Series. His gift for teaching and broad practice knowledge led Joseph to take an active role in BVN's in-house architectural education program, where he established a highly successful mentoring program and a preparatory architectural registration workshop series. As co-chair of EmAGN NSW (2016–17), Joseph both led and assisted with a range of events across education and advocacy, with a focus on building and construction tours. Joseph is a registered architect who alongside BVN maintains a private practice. He pursues architectural photography semi-professionally and has had his photography exhibited. The jury believes that Joseph's developing leadership role in one of Australia's largest practices and his long-term interest in innovation will be greatly advanced by his participation in this year's Dulux Study Tour. It will allow him the opportunity to consider the future challenges confronting the profession in Australia through a global lens.
Related topics