Jury Comment
Morningside Residence is a quiet, respectful and poetic addition to a 1920s Queenslander house. The original Queenslander has a story of craft and care; the new addition works subtly in the same way, with simplicity of plan and a focus on the art of making.
With a small, elongated footprint, the new pavilion defines a generous north-facing outdoor living space – a simple strategy that creates high liveability with an economy of means. The pavilion serves contemporary open-plan living, responds to climate and context, and preserves the original house as a quiet retreat, more inwardly focused and with sleeping areas.
At a time when Brisbane is losing a significant amount of its historic housing stock to demolition or unsympathetic makeovers, the Morningside Residence provides an enduring alternative that is more true to culture and place.
For further coverage see Sheona Thomson's review of Morningside Residence.

See full image galleries of all the winning and shortlisted projects here.
The award for House Alteration and Addition over 200 m2 is supported by Haymes Paint.
Source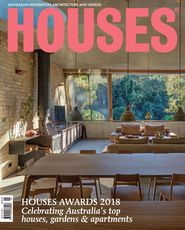 Issue
Houses, August 2018