The Australian Institute of Architects has announced the winners of the 2018 National Architecture Awards at a ceremony in Melbourne.
Twelve named awards, 20 national awards and eight national commendations were chosen from 69 shortlisted awards, themselves taken from 975 entries across state and territory chapter awards programs.
Clare Cousins, national president of the Australian Institute of Architects, said, "These awards are the most recognized and competitive in the industry. They are peer-judged and involve an exhaustive selection process, with site visits to shortlisted projects, allowing the jury to experience the quality of the work firsthand."
Jury chair Richard Kirk, who led the jury on the intensive, Australia-wide tour of site visits, said "Projects at this level are all accomplished but it was those that could demonstrate their value broadly, beyond the limits of the brief and the confines of the site, which were nationally recognized.
"Most impressive were projects that established new design benchmarks and whose influence can be of value to the broader community, leading to positive change in our built environment.
"For the jury, it was important that all the awarded projects implemented sustainability initiatives at a conceptual level, taking a holistic approach. It was impressive to see the growing sophistication and ingenuity in this domain."
Kirk singled out the Public Architecture and Residential Architecture – Multiple Housing categories for offering particularly strong contenders, which demostrated "great diversity, innovation and maturity."
Joining Kirk on the jury were Jill Garner (Victorian Government Architect), Katelin Butler (editorial director, Architecture Media), Charles Wright (Charles Wright Architects) and Kevin O'Brien (BVN).
Cousins said the winners "showcase the continuing evolution and diversity of our craft and the changing needs of our society, illustrating the vital role architecture plays in the lives of all Australians."
Elsewhere in the awards, Victorian architect Monique Woodward received the 2018 National Emerging Architect Prize.
"Monique is recognized for her entrepreneurial spirit and exploration of alternative modes of project procurement and advocacy, including self-initiated projects," Cousins said.
2018 National Architecture Awards
Public Architecture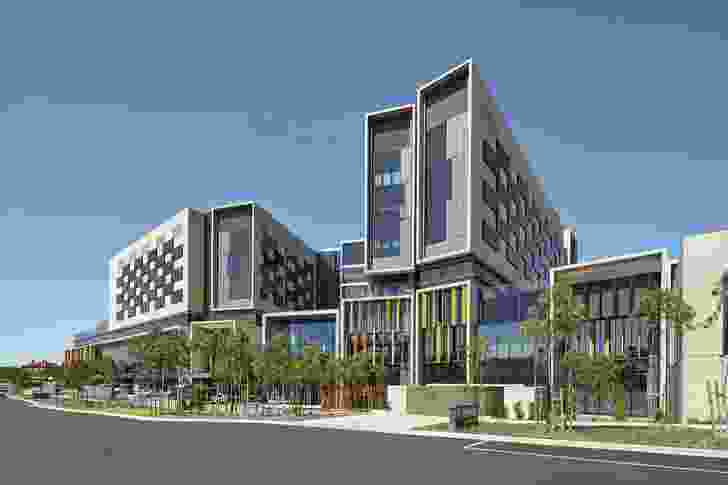 The Sir Zelman Cowen Award for Public Architecture
Bendigo Hospital – Silver Thomas Hanley with Bates Smart
National Awards
Joynton Avenue Creative Centre and Precinct – Peter Stutchbury Architecture in association with Design 5 – Architects for City of Sydney
Optus Stadium – Hassell Cox HKS
Punchbowl Mosque – Candalepas Associates
Commercial Architecture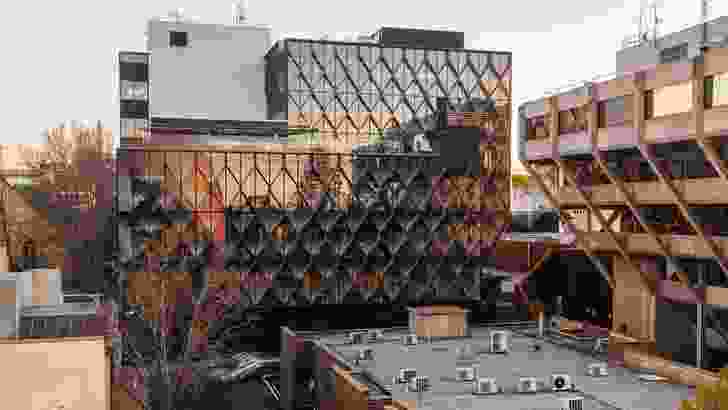 The Harry Seidler Award for Commercial Architecture
Barwon Water – GHD Woodhead
National Award
International House Sydney – Tzannes
National Commendations
Australian Federal Police Forensics and Data Centre – Hassell
Barangaroo House – Collins and Turner
Educational Architecture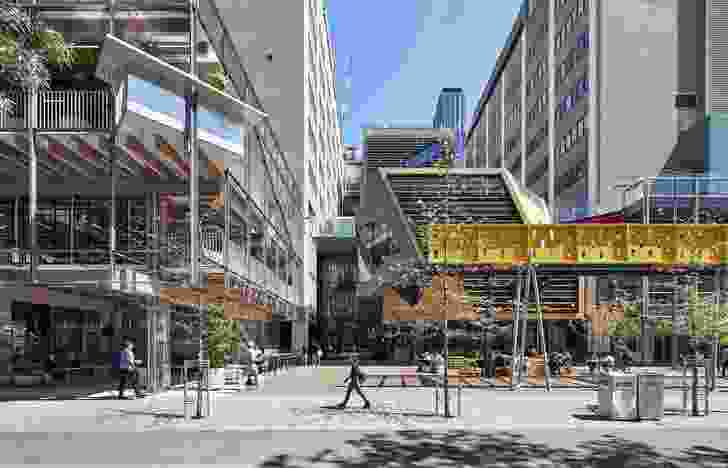 The Daryl Jackson Award for Educational Architecture
New Academic Street, RMIT University – Lyons with NMBW Architecture Studio, Harrison and White, MvS Architects and Maddison Architects
National Awards
Macquarie University Incubator – Architectus
Monash University Learning and Teaching Building – John Wardle Architects
National Commendation
Highgate Primary School New Teaching Building – Iredale Pedersen Hook Architects
Urban Design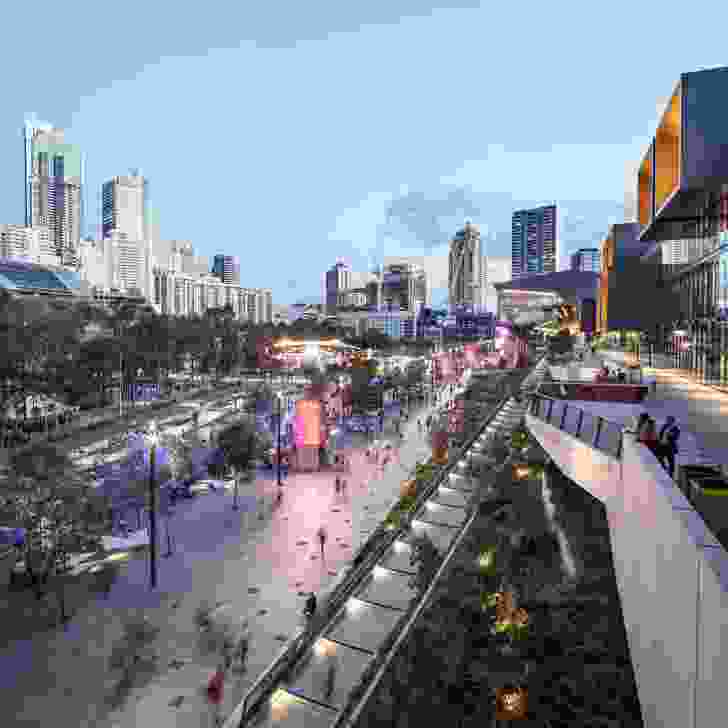 The Walter Burley Griffin Award for Urban Design
Darling Harbour Transformation – Hassell/Hassell and Populous
National Award
New Academic Street, RMIT University – Lyons with NMBW Architecture Studio, Harrison and White, MvS Architects and Maddison Architects
Residential Architecture – Houses (New)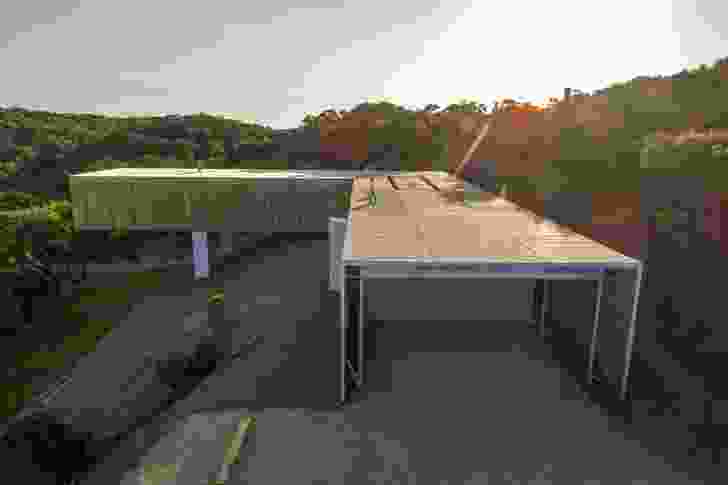 The Robin Boyd Award for Residential Architecture – Houses (New)
House on the Coast – Sean Godsell Architects
National Award
Cabbage Tree House – Peter Stutchbury Architecture
National Commendation
Compound House – March Studio
Residential Architecture – Houses (Alterations and Additions)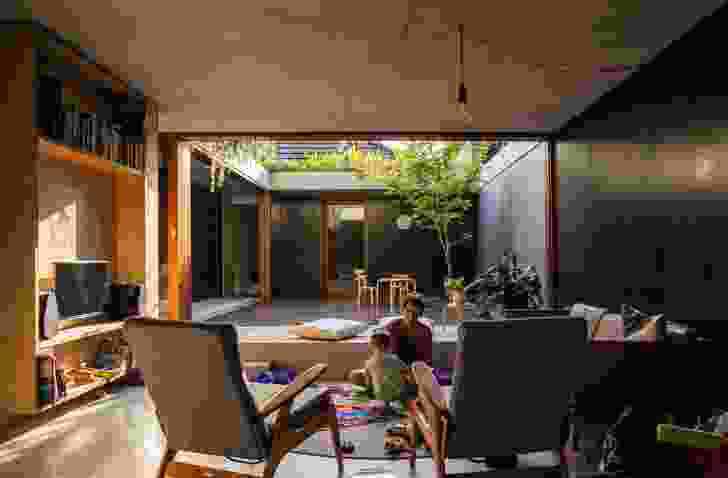 The Eleanor Cullis-Hill Award for Residential Architecture – Houses (Alterations and Additions)
Laneway House – Jon Jacka Architects
National Award
Gibbon St – Cavill Architects
National Commendation
King Bill – Austin Maynard Architects
Residential Architecture – Multiple Housing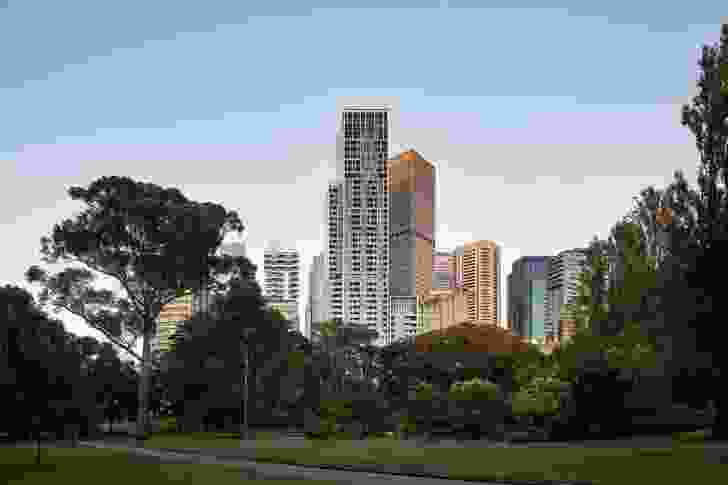 The Frederick Romberg Award for Residential Architecture – Multiple Housing
35 Spring St – Bates Smart
National Awards
Nightingale 1 – Breathe Architecture
Short Lane – Woods Bagot
National Commendations
Campbell Street – DKO Architecture and SLAB
M3565 Main Beach – Virginia Kerridge Architect
Interior Architecture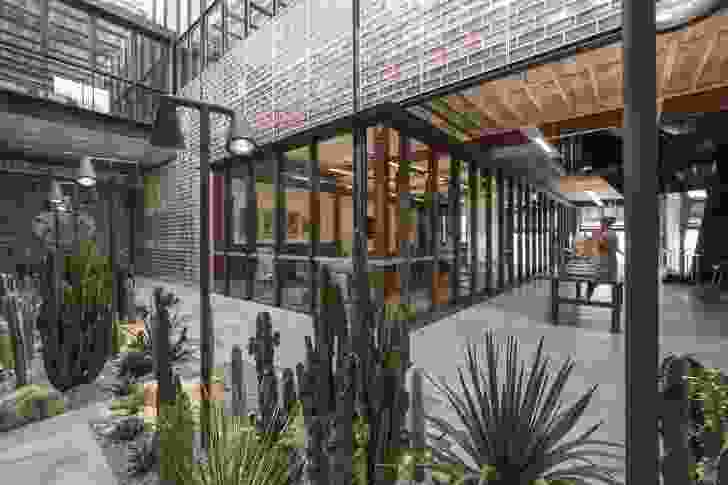 The Emil Sodersten Award for Interior Architecture
75 Myrtle Street, Chippendale – Tonkin Zulaikha Greer Architects
National Awards
Monaro Mall, Canberra Centre – Universal Design Studio and Mather Architecture
Monash University Teaching and Learning Building – John Wardle Architects
National Commendation
Gold Coast Sports and Leisure Centre – BVN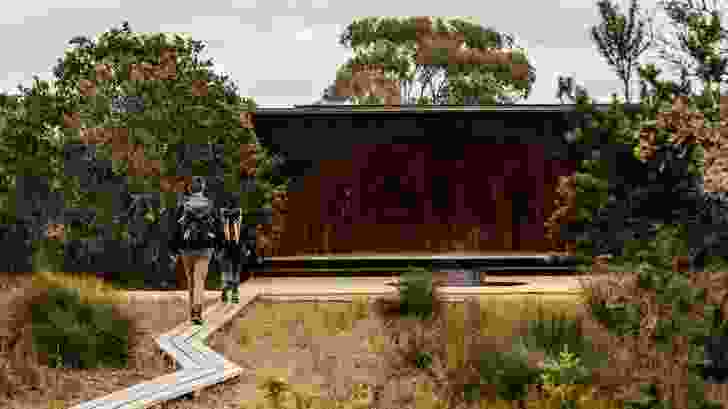 Small Project Architecture
The Nicholas Murcutt Award for Small Project Architecture
krakani lumi – Taylor and Hinds Architects with the Aboriginal Land Council of Tasmania
National Awards
Cottesloe Lobby and Landscape – Simon Pendal Architect
Northshore Pavilion – Anna O'Gorman Architect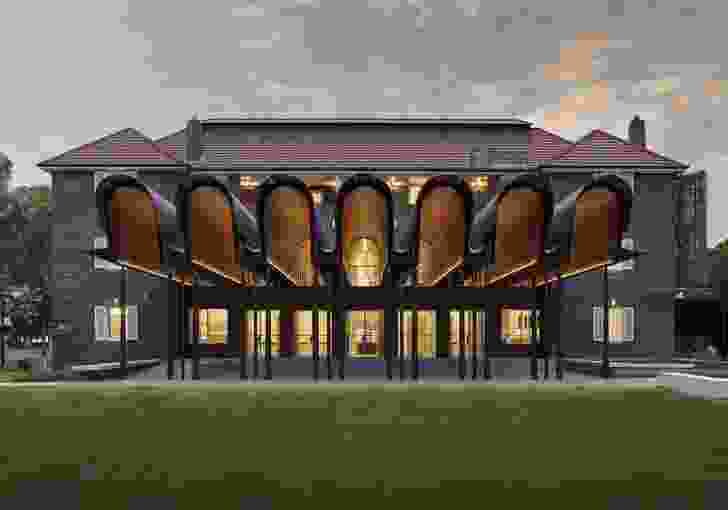 Heritage
The Lachlan Macquarie Award for Heritage
Joynton Avenue Creative Centre and Precinct – Peter Stutchbury Architecture in association with Design 5 - Architects for City of Sydney
National Award
The Cadogan Song School – Palassis Architects
Sustainable Architecture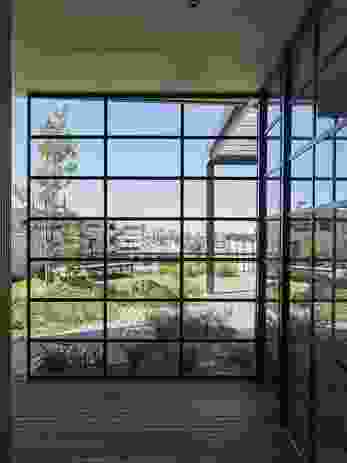 The David Oppenheim Award for Sustainable Architecture
Nightingale 1 – Breathe Architecture
National Awards
Barwon Water – GHDWoodhead
Synergy – BVN
International Architecture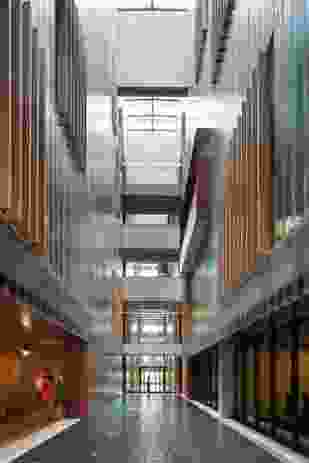 The Jørn Utzon Award for International Architecture
Australian Embassy Bangkok (Thailand) – BVN
Australian Award
School-in-a-Box (Papua New Guinea) – Stephen Collier Architects
Colorbond Award for Steel Architecture
Optus Stadium – Hassell Cox HKS
Enduring Architecture
National Award
Townsville Courts of Law - Edmund Sheppard Building – Hall, Phillips and Wilson Architects
People's Choice Award
Cabbage Tree House – Peter Stutchbury Architecture
National Emerging Architect Prize