A diverse mix of speakers drawn from around the world has been announced for the 2018 National Architecture Conference.
Themed "Edge," the three-day conference will take its Gold Coast setting as inspiration for the 2018 theme. Nearly 90 percent of Australians live within 50 kilometres of the coastline (or Australia's "edge"), with coastal cities facing the dual challenges of being the target of the majority of migration and the exposure to the threats posed by climate change – making Australia's coast a potent starting point for conversation about how architecture will respond to the challenges posed by an uncertain future.
The conference program will also interpret the conference title more broadly, considering Australia's position on the "edge" of Asia and the challenges and opportunities presented by this relationship.
Early bird registration closes on 20 April. For more information, go here.
Nicolas Moreau and Hiroko Kusunoki – Moreau Kusunoki Architectes (France)
Following time spent training at the practices of Kazuyo Sejima and Ryue Nishizawa (SANAA), Shigeru Ban, and Kengo Kuma, husband and wife duo Hiroko Kusunoki and Nicolas Moreau founded their Paris-based practice in 2011.
The practice's work is defined by the blending of Moreau and Kusunoki's cultural backgrounds (Kusunoki is Japanese, Moreau French) – a relationship demonstrated in their winning design for the Guggenheim Helsinki, a campus for Sciences Po in Paris, the University of Savoie Polytech and the plaza for the under-construction Paris High Court, itself designed by Renzo Piano Building Workshop.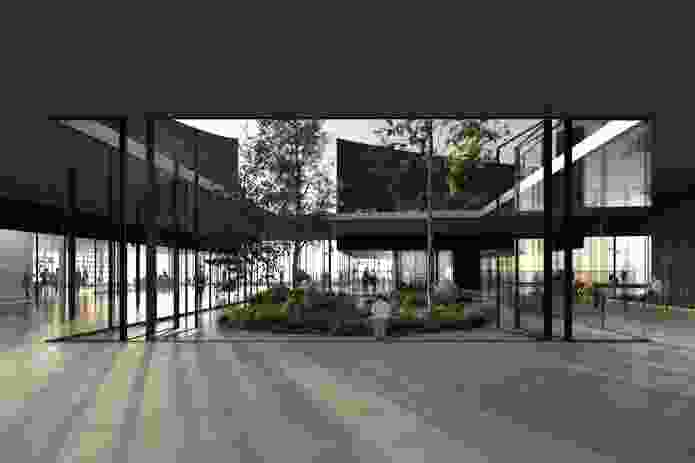 Image: Michal Ronnen Safdie

Moshe Safdie – Safdie Architects (USA)
Canadian architect Moshe Safdie is responsible for the design of some of the world's most recognizable buildings, including the iconic Habitat 67 housing complex in Montréal, the Marina Bay Sands in Singapore, the National Gallery of Canada in Ottawa, and the under-construction Jewel mixed-use development at Changi Airport.
In Australia, Safdie masterplanned the Gold Coast suburb of Robina in 1980 and created a design for the Sir Zelman Cowen School of Music at Monash University in 2012, which did not go ahead.
He has taught extensively, including at Yale University, McGill University in Montréal and Ben Gurion University in Beersheba, Israel. He directed the urban design program at Harvard's Graduate School of Design from 1978 to 1984.
Safdie has been widely fêted for his achievements with a number of awards, including the Gold Medal from both the Royal Architectural Institute of Canada and the American Institute of Architects.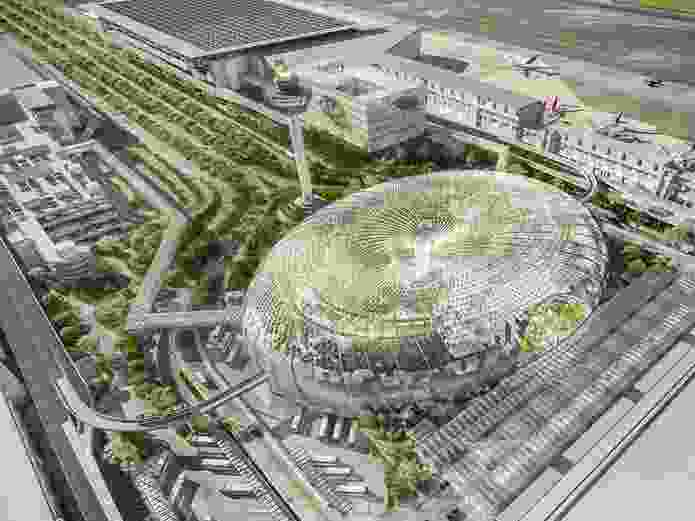 Image: Lek Bunnag

"Lek" Mathar Bunnag – Bunnag Architects (Thailand)
After training in Canada and the US and working in Hong Kong, Lek Bunnag returned to his home country of Thailand in 1990, where he established his eponymous practice.
Operating across several different building types, Bunnag Architects have had particular success in the design and planning of luxury resorts across East and South Asia. Among these are the Trident Gurgaon in India, the Ritz-Carlton Reserve and Phulai Bay in Thailand, and the Four Seasons Chiang Mai.
Bunnag was designated a National Artist of Thailand in contemporary architecture in 2012, and curated and designed the Thai pavilion at the 2014 Venice Architecture Biennale.
Sarah Manning – Spaceagency (UK)
Sarah Manning is the director of London-based design and research practice Spaceagency, which she founded in 2008.
Spaceagency "believes the human experience of a space is paramount" – something it demonstrates through its work in way-finding and graphical communication. Its past projects include signage for Heathrow Terminal Two and the Thames-spanning Emirates Air Line cable car in London. In Australia, the practice completed the retail masterplan for the Eastland shopping centre in Melbourne and signage and wayfinding for Robina Town Centre on the Gold Coast.
Before founding the practice, Manning worked on exhibit design for the United Nations Headquarters in New York, as an art director for a 3D media company, and for design consultancy Space Syntax, where she was responsible for pedestrian strategies and public realm interventions on projects around the world.
As an educator Manning has taught at the Bartlett School of Architecture and University College London. She currently teaches urban design at Cardiff University.
Borja Ferrater – Office of Architecture in Barcelona (Spain)
Borja Ferrater founded the Office of Architecture in Barcelona (OAB) in 2006, with Xavier Marti, Carlos Ferrater and Lucia Ferrater.
The practice has completed a number of prominent buildings both in its home city and around the world, including the Six Senses Kaplankaya resort in Turkey, the Barcelona Botanical Institute and the West Beach Promenade in the popular resort city of Benidorm.
An educator and academic, Ferrater teaches at the School of Architecture of UIC in Chicago.
Ferrater is also the author of Synchronizing Geometry, a book that offers a framework that "aims to define the conditions whereby the job of architecture is to move from geometry to space by means of construction."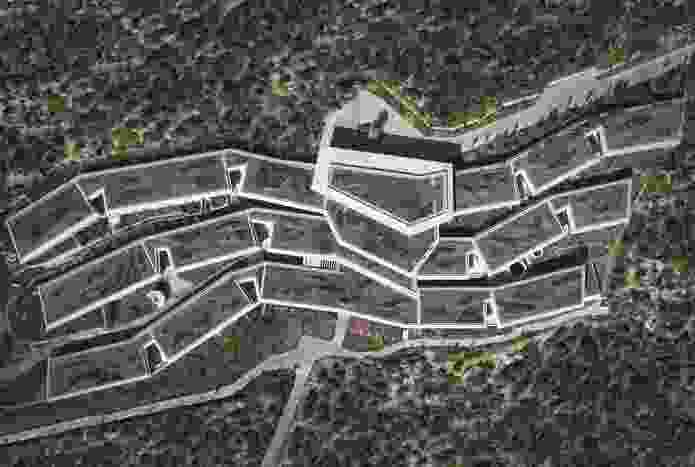 Sue Dugdale – Susan Dugdale and Associates (Australia)
After studying and working as an architect in Brisbane and Melbourne, Susan Dugdale moved to Alice Springs in 1994.
Initially working with the Aboriginal-owned practice Tangentyere Design, Dudgale founded Susan Dugdale and Associates in 2000, which "pursues a personal passion for exploring and giving form to the cultural narrative and environment of the region."
The practice's work has played a part in defining the city's architectural identity, across houses, office buildings, restaurants and studios.
Eli Giannini – MGS Architects (Australia)
The "G" in MGS Architects, Giannini has been involved in the design and of a number of prominent projects since the practice was founded in 1985.
MGS has completed projects across a wide range of building types and uses, including community housing developments, government buildings, and a number of educational masterplans, including campus plans for the University of Woolongong, LaTrobe University, and Monash University. In February 2018 the practice was appointed with Snøhetta and Tract Consultants to deliver the Campus Design Masterplan Framework for UNSW.
In addition to her architectural work, Giannini has, over the past 25 years, written extensively and sat on a large number of competition juries.
Mark Stevenson – University of Melbourne (Australia)
Mark Stevenson is an epidemiologist and Professor of Urban Transport and Public Health at the University of Melbourne. Internationally recognized in the field of transport safety and public health, Stevenson is also an honorary professor at the Peking University Health Science Centre and an advisor for injury to the director-general of the World Health Organization.
Stevenson is also the director of the Transport, Health and Urban Design research hub at Melbourne University, which aims to "explore the effects of urban form and transport on the health of city residents."
Related topics