The National Gallery of Victoria (NGV) has announced the winning proposal for the 2018 NGV Architecture Commission.
Designed by Muir Architecture and landscape architecture consultancy Openwork, the winning proposal – entitled Doubleground – will create a series of chasms surrounded by a lifted landscape of tilted embankments.
The design of the installation features triangulated forms that reference architectural elements of the Roy Grounds-designed NGV International building, such as the pattern on the facade below the roofline and the internal glass wall of the Great Hall.
The installation will include a decking area, which recalls Grounds's original timber design for the gallery foyer. It will also include a bamboo garden, inspired by the building's original bamboo courtyard.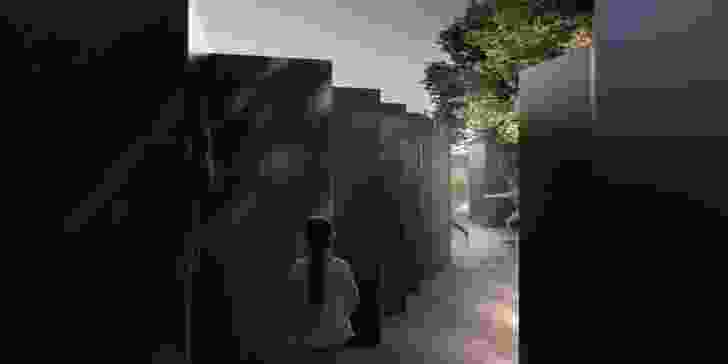 Architect Amy Muir of Muir Architecture drew from her childhood memories of visiting the NGV in order to create a digital collage to form a "design blueprint." The collage uses architectural components from the building including the facade and the famous Leonard French stained glass ceiling in the Great Hall.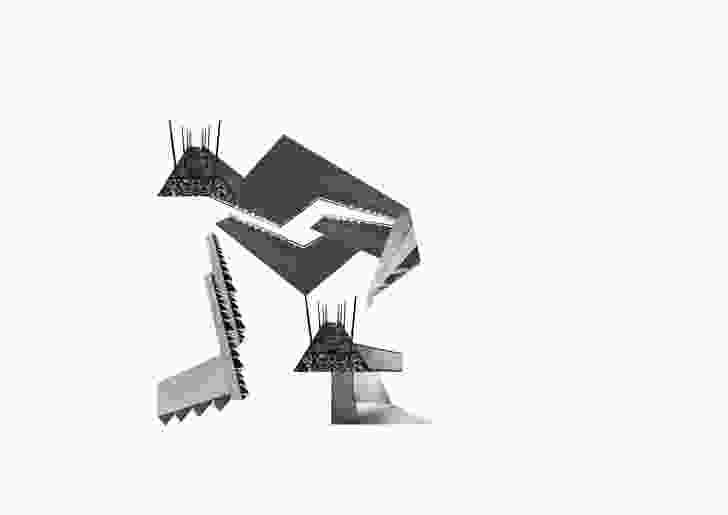 "The 2018 Architecture Commission provides an intervention that challenges the role of the NGV Garden. Acknowledging the intent and architectural language of the original Roy Grounds building, the Commission seeks to bring the memories of place back into play. We hope that the commission will allow visitors to see the NGV Garden in a new way," Muir said.
The NGV International building will celebrate its 50th anniversary in August 2018.
"Doubleground is a concept that offers visitors a unique opportunity to reflect upon and reexamine the history and design of the Gallery as an integral part of Melbourne's public realm," said NGV director Tony Ellwood.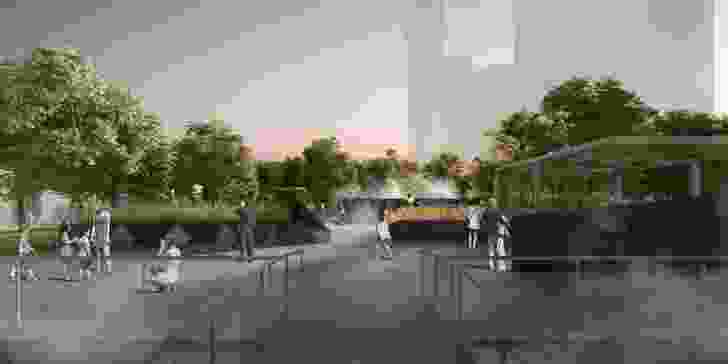 The NGV runs a design competition for the NGV Architecture Commission annually. The 2018 installation will be the fifth iteration of the commission.
The two-stage competition is judged anonymously for the first stage. The shortlist for the 2018 commission also included FMD Architects, Future Days and Nikos Papastergiadis; Lance van Maanen and Llawella Lewis; Michael McKeon and Wesley Perrott; and SJB.
Amy Muir was a juror for the 2017 competition, which was won by Retallack Thompson and Other Architects. Openwork founder Mark Jacques was a member of M@ Studio Architects which designed the 2016 commission Haven't you always wanted…?
Related topics