The Australian Institute of Architects has announced the winners of the 2018 NSW Architecture Awards.
This year's awards have seen the first ever recipient of the newly introduced NSW Architecture Medallion, which went to the Joynton Avenue Creative Precinct by Peter Stutchbury Architecture in association with Design 5 - Architects for City of Sydney.
The centre opened to the public in May, and brought a much-needed green heart to the rapidly developing Green Square precinct in Sydney.
Andrew Nimmo, NSW chapter president, said, "There were several very strong contenders for the Medallion. Ultimately, the jury chose a very worthy project."
The centre also won the Greenway Prize for Heritage and awards in the Public Architecture and Sustainable Architecture categories. Peter Stutchbury Architects was also celebrated for its Cabbage Tree House, which won the Wilkinson Award for Residential Architecture Houses (New).
Elsewhere, the Punchbowl Mosque by Candalepas Architects took home the Sulman Medal for Public Architecture, while the timber-framed International House Sydney in Barangaroo by Tzannes recieved the Sir Arthur G. Stephenson Award for Commercial Architecture.
"The NSW Architecture Awards are a celebration of design excellence," said Nimmo. "Although they are unquestionably essential to its emergence, the realisation of design excellence depends on more than the architect's talent and industry."
"Procurement – the ways in which and conditions under which an architect is engaged – plays a critical part in ensuring design excellence is brought to life.
"In recognising many of the winners tonight we are celebrating what good procurement practice can mean for architects, clients and for the wider community: beautiful, functional, holistically sustainable environments for living, working, learning, healing and culture."
Projects that recieved a named award or award at the NSW Architecture Awards will be considered for the National Architecture Awards, to be announced in Melbourne in November.
2018 NSW Architecture Awards:
NSW Architecture Medallion
Joynton Avenue Creative Precinct – Peter Stutchbury Architecture in association with Design 5 - Architects for City of Sydney
Public Architecture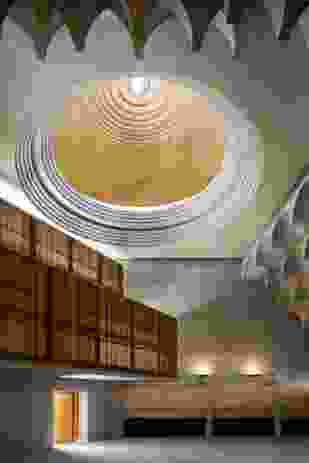 Sulman Medal
Punchbowl Mosque – Candalepas Associates
Award
Joynton Avenue Creative Precinct – Peter Stutchbury Architecture in association with Design 5 - Architects for City of Sydney
Commendation
Barangaroo Ferry Wharf – Cox Architecture
Coogee Beach Centre – Brewster Hjorth Architects
Educational Architecture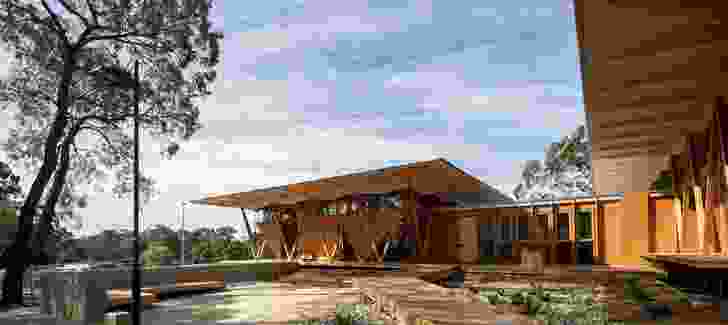 William E. Kemp Award
Macquarie University Incubator – Architectus
Awards
St Patrick's Primary School, Lochinvar - Stage 1 – Shac
UTS Blackfriars Children's Centre – DJRD with L and S Architects
Commendations
Bellevue Hill Public School – Group GSA
Waranara Early Learning Centre for the City of Sydney – Fox Johnston
Commercial Architecture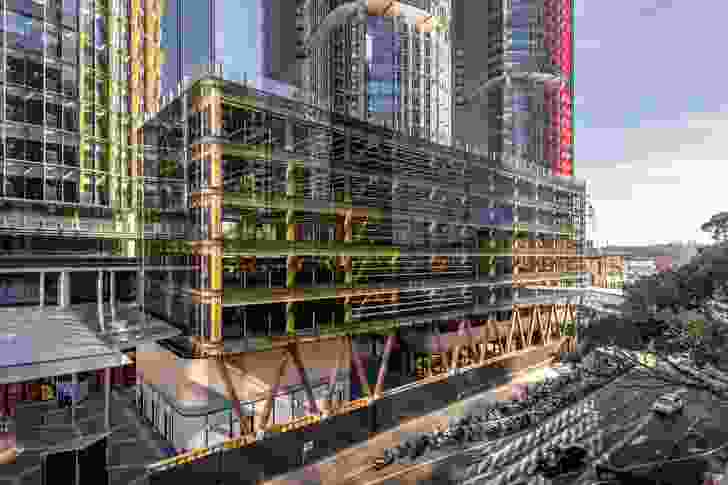 Sir Arthur G. Stephenson Award
International House Sydney – Tzannes
Awards
Barangaroo House – Collins and Turner
Biripi Clinic – Kaunitz Yeung Architecture
Commendations
The Beehive – Raffaello Rosselli Architect with Luigi Rosselli Architects
333 George Street – Grimshaw with Crone
Interior Architecture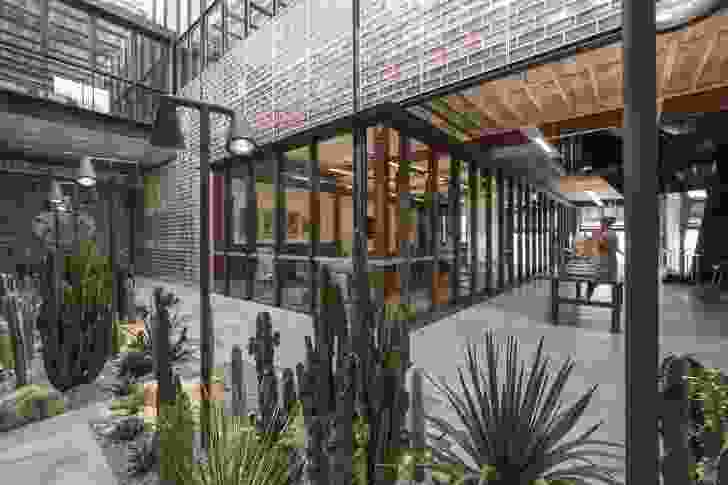 John Verge Award
75 Myrtle Street Chippendale – Tonkin Zulaikha Greer Architects
Awards
Waranara Early Learning Centre for the City of Sydney – Fox Johnston
NeW Space, University of Newcastle – Lyons and EJE Architecture
Commendations
Frasers Property Australia Head Office – BVN
All Hands Brewing House – Maddison Architects
Wine Cave – McGregor Westlake Architecture
Grimshaw Architects Office Fit Out – Grimshaw
Residential Architecture – Houses (New)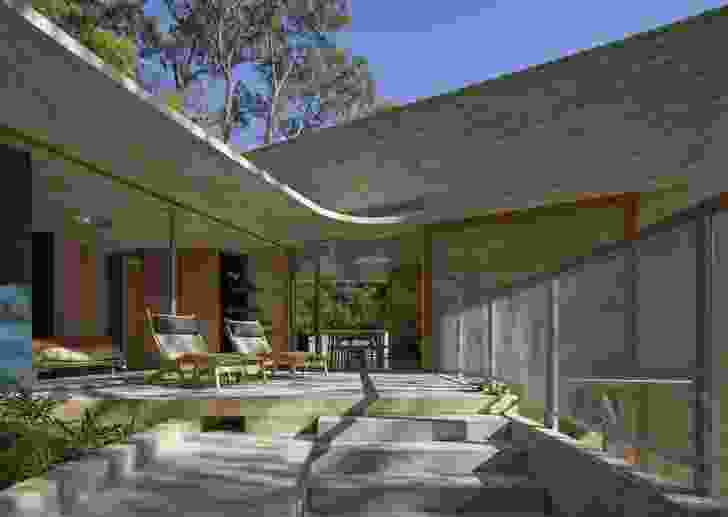 Wilkinson Award
Cabbage Tree House – Peter Stutchbury Architecture
Award
Coastal Garden House – Neeson Murcutt Architects
Three Piece House – Trias
Commendation
Killcare Beach Bush House – MORA - James Fraser Architect
Residential Architecture – Houses (Alterations and Additions)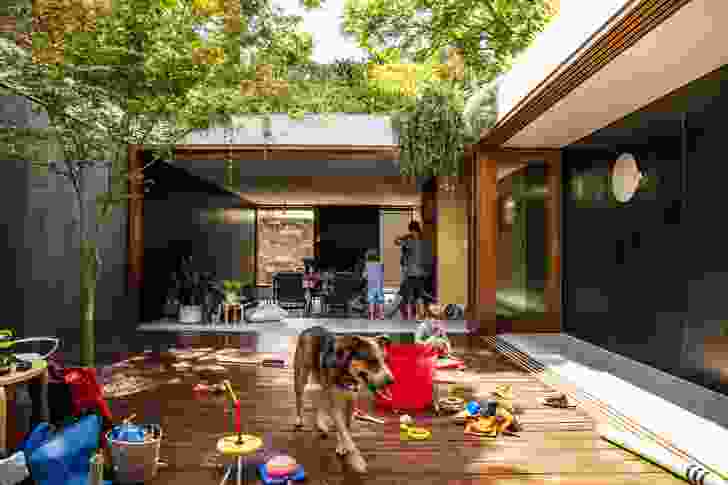 Hugh and Eva Buhrich Award
Laneway House – Jon Jacka Architects
Award
Bolt Hole – Panovscott
Commendation
Italianate House – Renato D'Ettorre Architects
Residential Architecture – Multiple Housing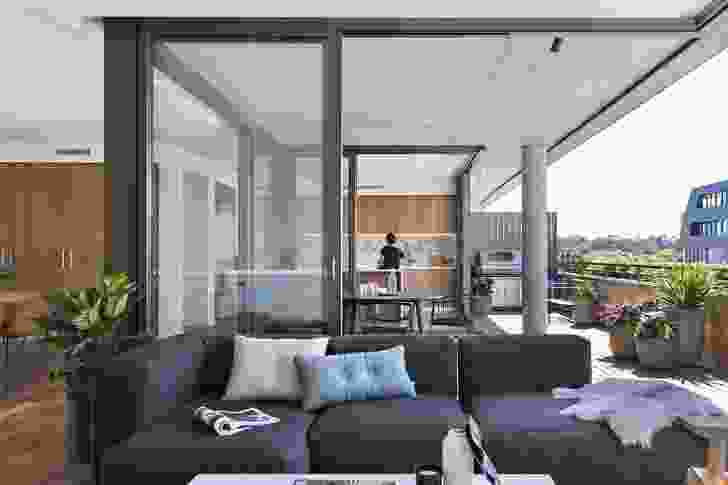 Aaron Bolot Award
The Rochford – Fox Johnston
Awards
The Triplex Apartments – Luigi Rosselli Architects
Griffiths Teas – PopovBass
Short Lane – Woods Bagot
Commendation
Inkmakers Place – Jensen Young
Urban Design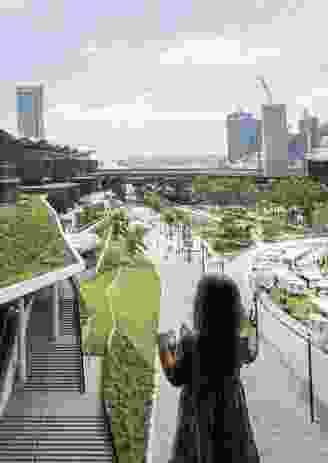 Lloyd Rees Award
Darling Harbour Transformation – Hassell / Hassell and Populous
Awards
Day Street Apartments – Tzannes and Loftex
East Sydney Community and Arts Centre and Albert Sloss Reserve – Lahznimmo Architects with Spackman Mossop Michaels Landscape Architects
The Connection - Rhodes – Crone Architects
Small Project Architecture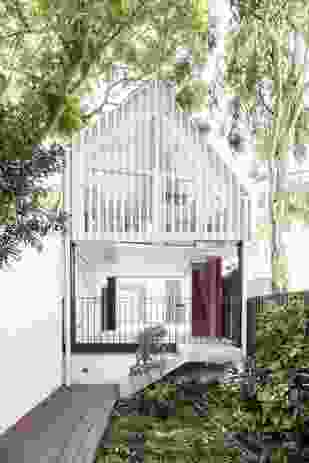 Robert Woodward Award
Treetop Studio – Aileen Sage Architects
Awards
Montoro Wines Cellar Door – Source Architects
The Beehive – Raffaello Rosselli Architect with Luigi Rosselli Architects
Commendations
Paper Bird – Plus Minus Design
Laneway Studio – McGregor Westlake Architecture
Islington Park, Maryville – Curious Practice
Heritage (Conservation and Creative Adaptation)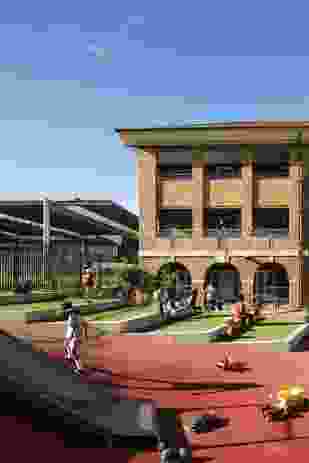 Greenway Award for Heritage
Joynton Avenue Creative Precinct – Peter Stutchbury Architecture in association with Design 5 - Architects
Award for Heritage Creative Adaption
O'Connell Public – Tonkin Zulaikha Greer Architects
Award for Heritage Conservation
The Westpac Long Gallery – Design 5 - Architects
Commendation for Heritage, Adaptive re-use
Goonoo Goonoo Station – TKD Architects
Macaria Gallery – Dunn and Hillam Architects
Commendation for Conservation
Emmett Residence – Orwell and Peter Phillips
Sustainable Architecture
Milo Dunphy Award
International House Sydney – Tzannes
Awards
The Beehive – Raffaello Rosselli Architect with Luigi Rosselli Architects
Joynton Avenue Creative Precinct – Peter Stutchbury Architecture for City of Sydney
Commendations
Coogee Beach Centre – Brewster Hjorth Architects
Macquarie University Incubator – Architectus
Cabbage Tree House – Peter Stutchbury Architecture
Paper Bird – Plus Minus Design
Colorbond Award for Steel Architecture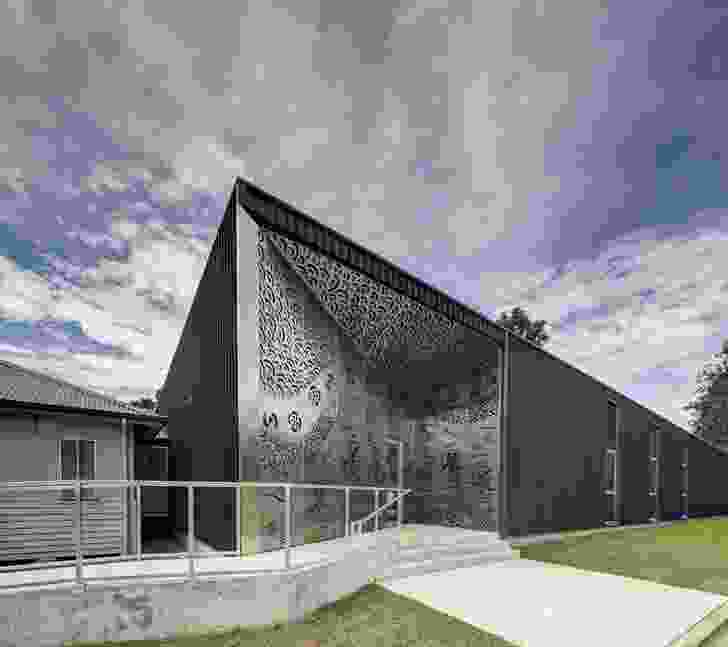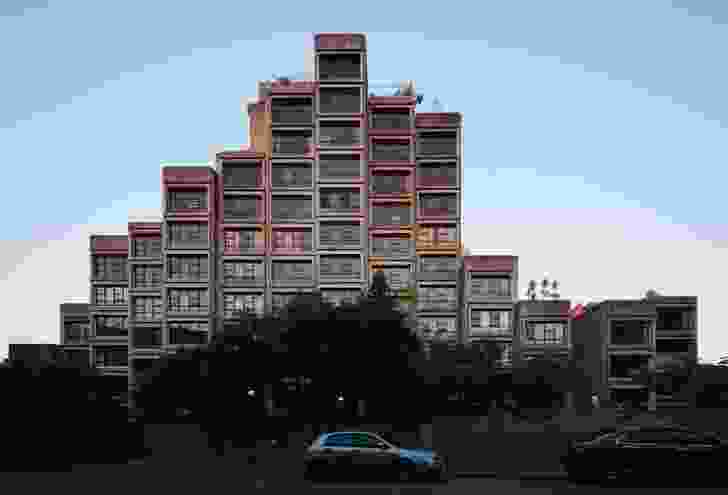 Award
Biripi Clinic – Kaunitz Yeung Architecture
Commendations
North Avoca Studio – Matt Thitchener Architect

Barangaroo Ferry Wharf – Cox Architecture
Enduring Architecture
Award
Sirius – Tao Gofers, NSW Department of Housing with Alexander and Lloyd Architects
NSW Chapter Prizes
NSW Premier's Prize
Biripi Clinic – Kaunitz Yeung Architecture
City of Sydney Lord Mayor's Prize
Barangaroo Ferry Wharf – Cox Architecture
Commendations
333 George Street – Grimshaw with Crone
"Reflection" Memorial – Johnson Pilton Walker and Jess Dare
The Blacket Prize
St Patrick's Primary School, Lochinvar - Stage 1 – SHAC
NSW Chapter President's Prize
Deborah Dearing, President of the NSW Architects Registration Board
Emerging Architect Prize
Amelia Holiday and Isabelle Toland, Aileen Sage Architects
David Lindner Prize
Passive Security in Schools: Investigating alternative methods of achieving secure environments in schools by Jamileh Jahangiri, TKD Architects
Marion Mahony Griffin Prize
Oi Choong, Context Landscape Design