The Australian Institute of Architects has announced the winners of the 2018 Queensland Architecture Awards.
Queensland chapter president Paul Trotter said, "Architecture has the unique ability to impact upon people's lives and create a legacy for future generations, this year's award winners can all be proud of that achievement."
A number of categories were dominated by projects from regional Queensland, including the top honour in the Public Architecture category, the F. D. G. Stanley Award, which went to Liquid Blu Architects for the Blackwater Aquatic Centre.
The jury described the centre as "Providing a small mining community with a cool place of respite and aquatic activities for all ages, the bulwark-like outer layer of rammed earth walls wrap themselves around three elevations affording refuge from the harsh environment."
"The building makes a positive contribution to this community, with the architecture responding sensitively to the climate and its rural context. It is seen as a generous public asset, a welcome refuge and oasis within an otherwise remote and harsh setting."
Elsewhere, the Robin Dods Award for Residential Architecture - Houses (New) went to Stradbroke House by Tim Bennetton Architects with Gabriel Poole.
"The house appears as a series of tent structures floating above the land," the jury said. "Indoor and outdoor spaces flow seamlessly into each other embracing the natural surrounding landscape physically and visually."
Also well represented were projects completed for the 2018 Gold Coast Commonwealth Games, including the Gold Coast Sports and Leisure Centre by BVN and Parklands by AAA (ARM, Arkhefield and Archipelago Architects).
Projects that won an award will automatically be considered for the National Architecture Awards, which will be announced in November.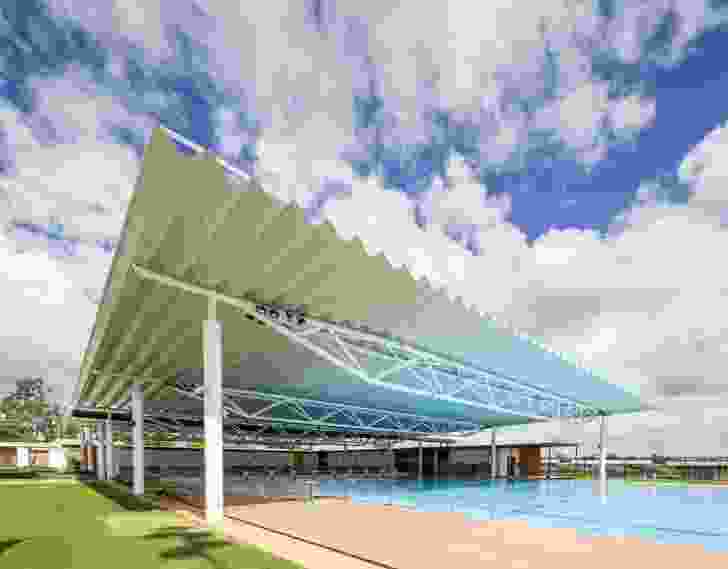 Public Architecture
F. D. G. Stanley Award
Blackwater Aquatic Centre – Liquid Blu Architects
Awards
Curra Community Hall – Bark Design Architects
Les Wilson Barramundi Discovery Centre – Bud Brannigan Architects
Commendations
Gold Coast Sports and Leisure Centre – BVN
Mary Cairncross Scenic Reserve – Guymer Bailey Architects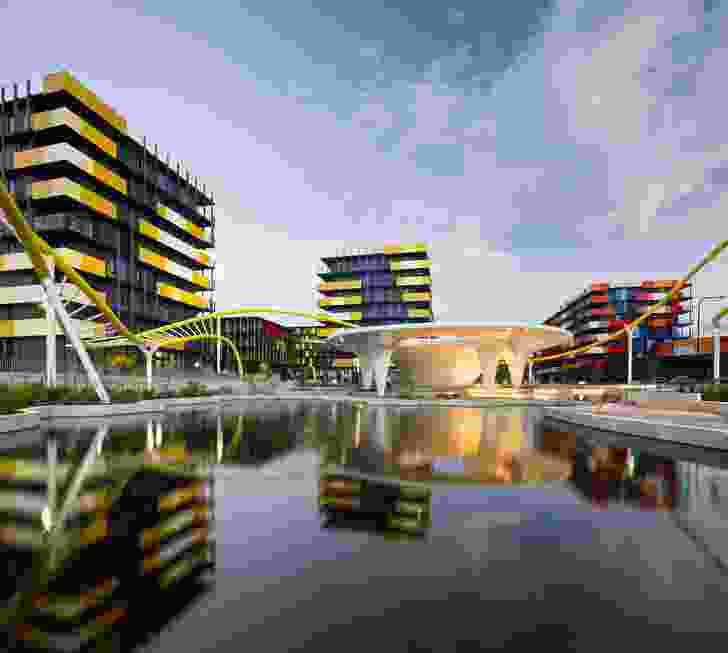 Urban Design
Karl Langer Award
Parklands – AAA - Arkhefield, ARM and Archipelago Architects
Award
Beerwah Tower Green – Bark Design Architects
Commendations
Centenary Lakes Nature Play – PAWA Architecture and LandPlan
The Link – Lat27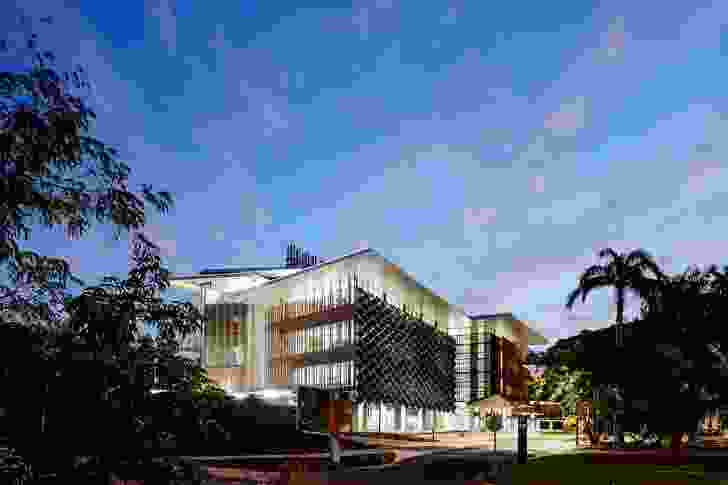 Educational Architecture
Jennifer Taylor Award
The Science Place – Hassell
Awards
The Centenary Library, Anglican Church Grammar School – Brand and Slater Architects
The Springfield Anglican College - Year 1 Classrooms – Architecture Kōen
Commendations
Griffith University Aquatic Centre – Conrad Gargett
JK Murray Library Extension and Refurbishment – DWP Design Worldwide Partnership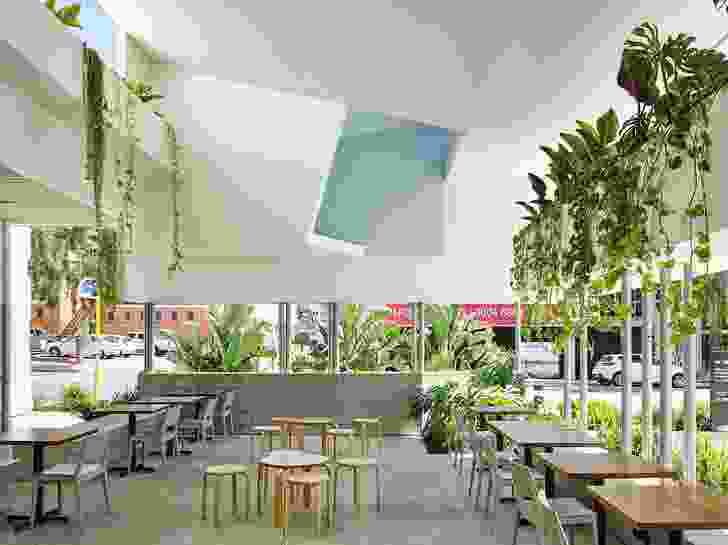 Commercial Architecture
Beatrice Hutton Award
The Stores – Cavill Architects in Association with Jasper Brown Architects
Award
Robina Market Hall Redevelopment – The Buchan Group (architect) and ACME (concept design architect)
Commendation
88 Limestone – Gibson Architects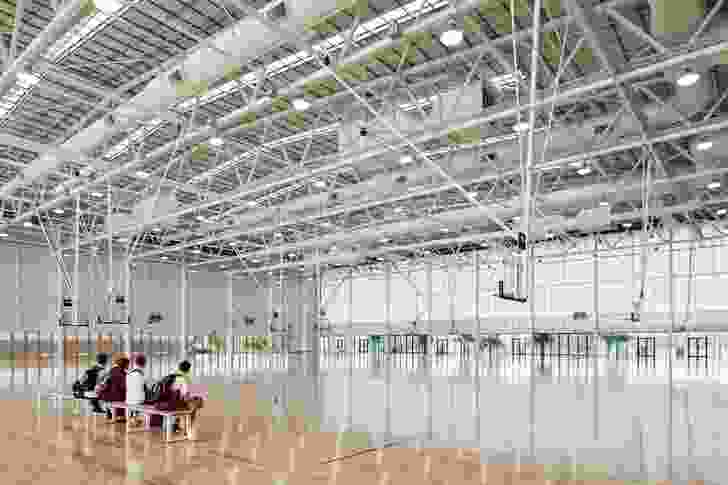 Interior Architecture
G. H. M. Addison Award
Gold Coast Sports and Leisure Centre – BVN
Awards
Headricks Lane – SP Studio
Marchetti and Optiko – Cameron and Co
Commendations
1 William Street – Woods Bagot
NAB Place – Woods Bagot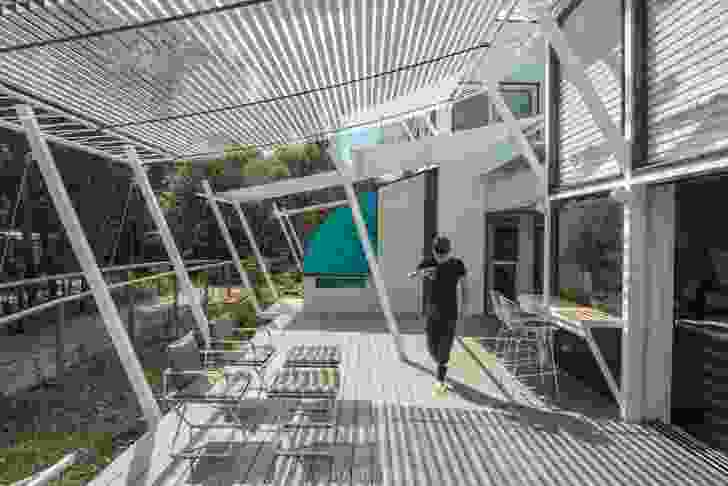 Residential Architecture – Houses (New)
Robin Dods Award
Stradbroke House – Tim Bennetton Architects with Gabriel Poole
Awards
Carpenter-Hall House – Russell Hall Architects
Tarragindi Steel House – Bligh Graham Architects
V House – Shaun Lockyer Architects
Commendations
Avonlea – Robinson Architects
Tinbeerwah House – Teeland Architects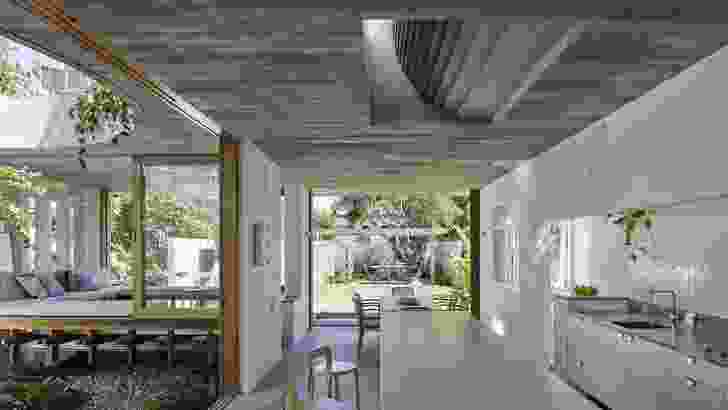 Residential Architecture – Houses (Alterations and Additions)
Elina Mottram Award
Gibbon St – Cavill Architects
Awards
Camp Hill Cottage – Owen Architecture
One Room Tower – Phorm Architecture and Design with Silvia Micheli and Antony Moulis
Yeronga House – Tim Bennetton Architects
Commendations
Milton Residence – M3architecture
Yarrawonga – Counterpoint Architecture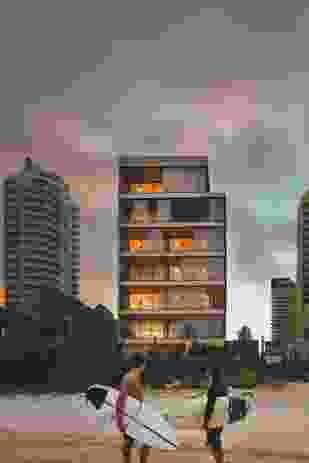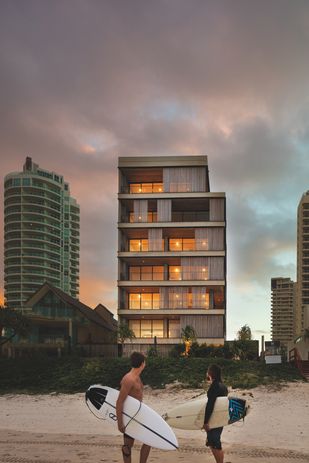 Residential Architecture – Multiple Housing
Job and Froud Award
M3565 Main Beach – Virginia Kerridge Architect
Awards
Abian – Wood Marsh Architecture with Sunland Group
Oxley and Stirling – Elenberg Fraser
Spire Residences – John Wardle Architects
Commendation
Kailani Beach Houses – Andrew Bock Architecture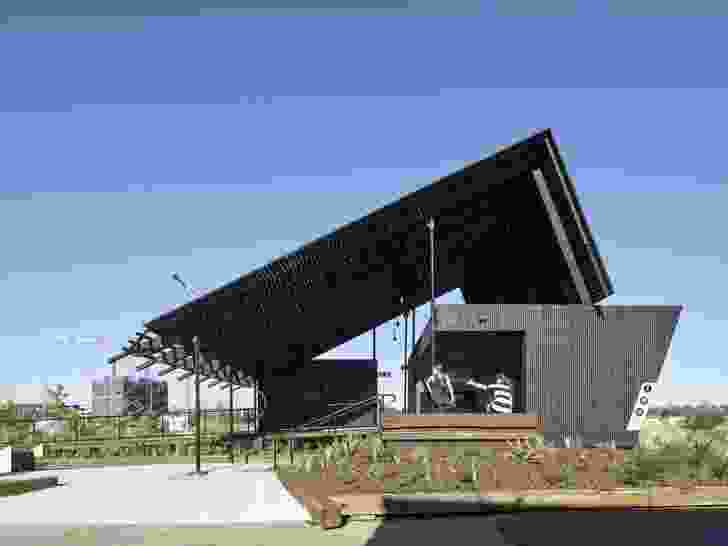 Small Project Architecture
Hayes and Scott Award
Northshore Pavilion – Anna O'Gorman Architect
Award
Ryan Street Library – Jonathan Goh Architect
Commendations
Dinosaur Canyon Outpost – Cox Architecture
UQ Architecture School Entry – M3architecture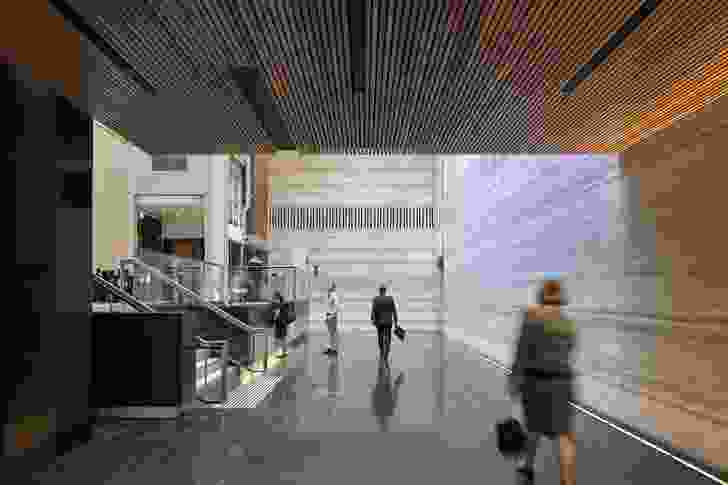 Heritage
Commendation
259 Queen Street Main Lobby Refurbishment – Cox Architecture and Ruth Woods Architect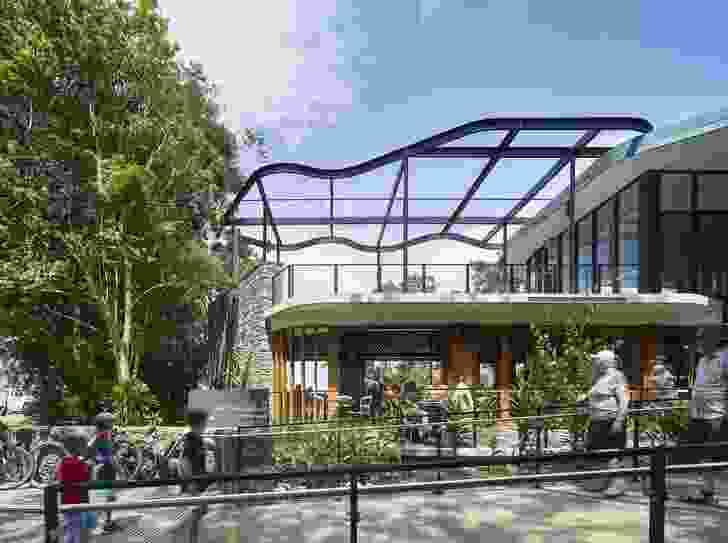 Sustainable Architecture
Harry Marks Award
Mary Cairncross Scenic Reserve – Guymer Bailey Architects
Awards
Blackwater Aquatic Centre – Liquid Blu Architects
The Science Place – Hassell
Commendation
Yeronga House – Tim Bennetton Architects
Enduring Architecture
Robin Gibson Award
Townsville Courts of Law - Edmund Sheppard Building – Hall, Phillips and Wilson Architects
Colorbond Award for Steel Architecture
Gold Coast Sports Precinct – BVN
The Australian Institute of Architects Art and Architecture Prize (Qld)
Corps à Corps at the IMA Courtyard – artist: Celine Condorelli, architect: Dirk Yates (Speculative Architecture), landscape designer: Pete Shields