Geelong convention centre, Shipwreck Coast get funding injection
Long-mooted plans for a convention centre in Geelong are closer to fruition following a funding boost laid out in the Victorian budget for 2018/2019.
The state government has committed an additional $153.2 million to the Geelong City Deal, with funds going to building the convention centre and implementing McGregor Coxall's Shipwreck Coast masterplan. Part of the money will also be used to revitalize the centre of Geelong.
First proposed in 2006, the Geelong Convention and Exhibition Centre is billed as a project that will breathe new life into Geelong's waterfront, attract new visitors and boost the economy. "The region draws 2.6 million visitors a year, but the average visitor stays less than 40 minutes and spends only 18 cents," said tourism minister John Eren. "We want to turn that tide and reach our full potential."
The convention centre would boast 3,700 square metres of multipurpose space and would include an exhibition hall, a banquet room and a plenary hall with at least 1,000 seats.
G21, a formal alliance of government, business and community across the wider Geelong region, estimate that the project would have a direct and indirect economic impact of $350 million during construction and that it would boost the local economy by $50 million annually once operational.
The additional money for McGregor Coxall's Shipwreck Coast masterplan will be funnelled towards a Visitor Experience Centre and infrastructure improvements to the Twelve Apostles National Park, along the world-famous Great Ocean Road. Denton Corker Marshall were appointed to design three new facilities along the tourist hotspot in March 2018.
Finally, the funding boost will support further work on the Revitalising Central Geelong Action Plan – Malop Street Green Spine Project, which will create new parkland connecting Geelong Station precinct, Johnstone Park and the Arts Precinct to Geelong's retail core. The green spine project is part of a plan released in 2016 to rejuvenate central Geelong and boost its economy over a decade.
"Victoria's first City Deal will transform Geelong and the Shipwreck Coast, attracting new investments, more visitors and new jobs," said regional development minister Jaala Pulford.
Funding for Ballarat's postmodern hospital, Victoria's first heart hospital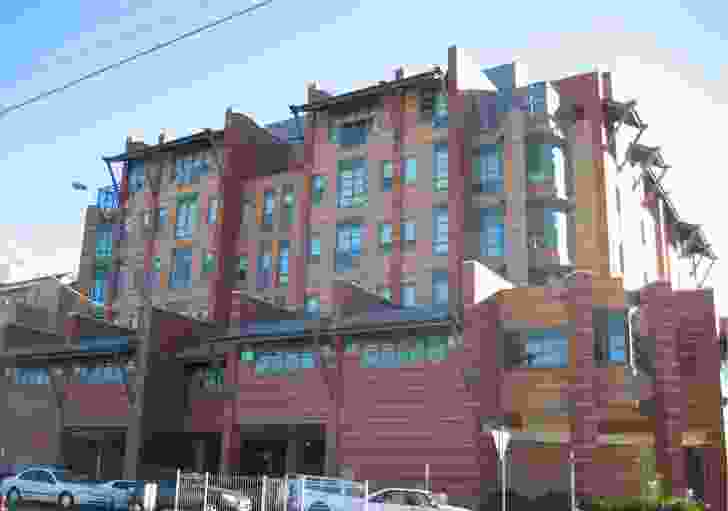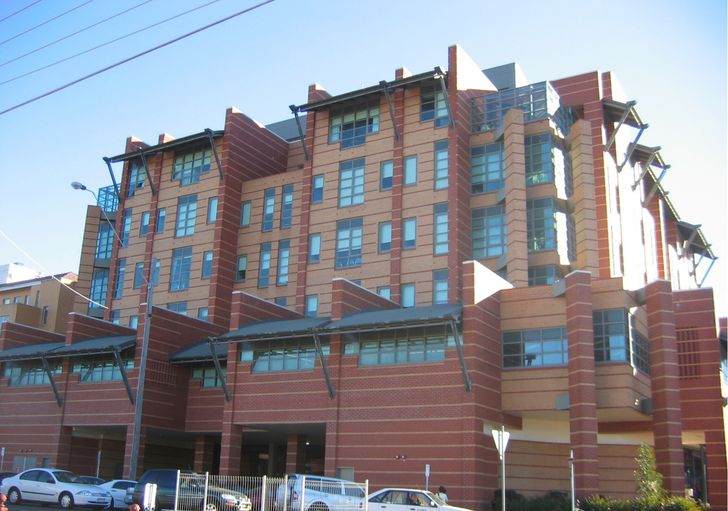 The Victorian state budget sets aside $462 million dollars for the redevelopment of the Ballarat Base Hospital.
The hospital's main building, the five-storey Henry Bolte Wing, was designed by Bates Smart and McCutcheon (now Bates Smart) and completed in 1994. The postmodern design echoes Ballarat's heritage buildings.
Silver Thomas Hanley was later commissioned to produce a masterplan and design the redevelopment of parts of the hospital, including a new Education and Resource Centre. The redevelopment was completed in 2000.
An extension comprising additional beds, ambulatory care and a helipad was added by Billard Leece Partnership in 2017.
In a statement, Victorian health minister Jill Hennessy said, "a brand new Ballarat Base Hospital will give local families the very best health care, close to home."
"As a major regional hospital, Ballarat Base does an incredible job. This massive redevelopment will mean locals will get the best care, from the best professionals, in the best facilities."
The redevelopment will include a new emergency department, a modernized acute mental health facility, a women and children's hub, at least 100 extra inpatient beds and upgrades to operating theatres.
The budget also commits $396 million to fully fund Australia's first standalone heart hospital, to be built at Monash University in the Melbourne suburb of Clayton. The total cost of the project is $543 million. In December 2017, the government announced a commitment of $320 million towards the project.
Conrad Gargett and John Wardle Architects were appointed to design and deliver the hospital in January.
The hospital will accommodate 195 beds, an emergency department, cardiac catheterization labs, specialist surgical and imaging facilities and tele-medicine services for Victorian, interstate and even international patients. The hospital will have capacity to provide 2,000 cardiac surgeries per year and 108,000 consultations and outpatient appointments.
It will also become a training facility for cardiac medicine, nursing and relatedhealthcare professions.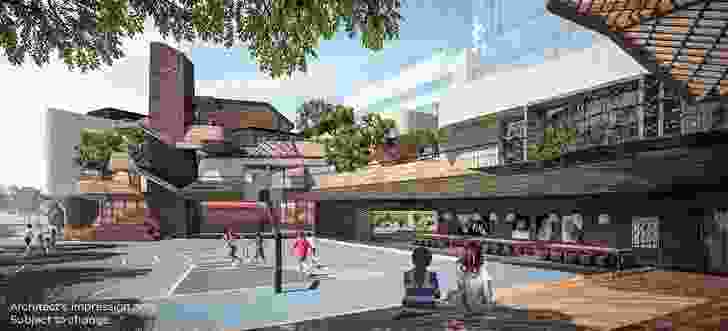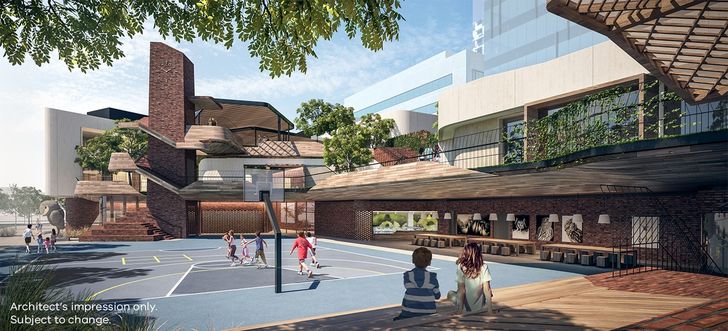 School building blitz
In keeping with the state's rapidly growing population, the budget allocates $483 million to upgrade more than 130 existing schools, $353 million to build and plan 28 new schools, and $272 million to purchase land for new schools.
The schools are planned both for the regions, Melbourne's spreading urban fringe and for the densifying inner-city, where vertical schools like the recently-opened South Melbourne Primary School by Hayball, Melbourne's first, offer a glimpse of the future. The proposed new schools in areas of urban renewal include Docklands Primary School by Cox Architecture and McGregor Coxall and the Footscray Learning Precinct to be designed by Hayball. Architectus, in association with K2LD and DesignInc will also design 10 of the 28 new schools.
In a statement, Victorian education minister James Merlino said, "We know our state is growing faster than any other and we need to invest now to meet the demand of the future."