The Australian Institute of Architects has announced the winners of the 2019 National Architecture Awards at a ceremony in Brisbane.
The 35 award-winning projects, as well as a further 12 which received commendations, showcase the variety of projects across Australia that are being realized to a high standard, regardless of scale or budget.
Clare Cousins, immediate past president of the Institute and jury chair, said, "A number of themes emerged across all categories this year: projects that delivered worthy outcomes with little means; projects that demonstrated the value of architecture through public benefit; and projects with clear commitments to social and environmental sustainability."
"All these qualities make significant contributions to our cities and regional centres."
Among the winning projects is the Green Square Library and Plaza, by Studio Hollenstein with Stewart Architecture, which won the Sir Zelman Cowen Award for Public Architecture. A new "living heart" for Sydney's rapidly developing Green Square district, the design was the product of an anonymous design competition in 2013.
Elsewhere, Partners Hill added to its hoard of accolades for the Daylesford Longhouse, which received the Robin Boyd Award for Residential Architecture – Houses (New). In a novel approach, the design combines a thoughtfully arranged home with a working farm and cooking school inside a vast industrial shed.
Peter Elliott Architecture and Urban Design was presented with both the David Oppenheim Award for Sustainable Architecture and a National Award for Urban Design for its Parliament of Victoria Members' Annexe. While the project comprises a major addition to a significant heritage complex, the design of the annexe itself took a softer approach, with a rootop meadow and walking path and a number of sustainability features including a geothermal energy exchange.
Joining Cousins on the jury were, Rachel Neeson (Neeson Murcutt Architecture), Emma Williamson (The Fulcrum Agency), Mat Hinds (Taylor and Hinds Architects) and Donald Bates (University of Melbourne, LAB Architecture Studio).
Helen Lochhead, national president of the Institute, said that the awards served the dual purpose of Australian architects recognizing the work of their peers, and also of communicating the value of design to the public.
"Where possible," she said, "I urge people to visit these outstanding places to experience the positive impact of superior design. This is where architecture shines, in its ability to make the world a better place for people."
2019 National Architecture Awards
Public Architecture
The Sir Zelman Cowen Award
Green Square Library and Plaza – Studio Hollenstein in association with Stewart Architecture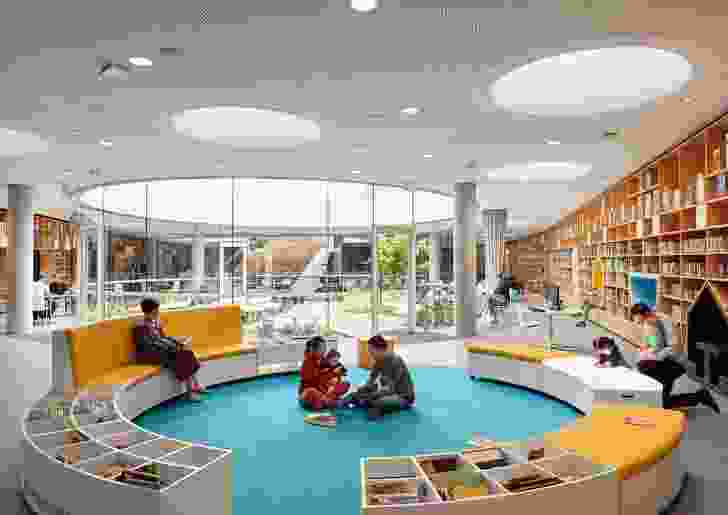 National Awards
HOTA Outdoor Stage – ARM Architecture
Maitland Riverlink – Chrofi with McGregor Coxall
Parliament of Victoria Members' Annexe – Peter Elliott Architecture and Urban Design
National Commendation
Port of Sale – FJMT
Educational Architecture
The Daryl Jackson Award
Our Lady of the Assumption Catholic Primary School – BVN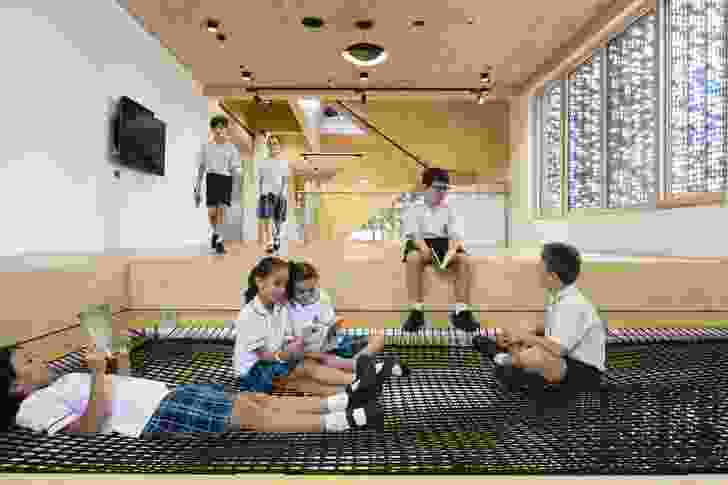 National Award
Braemar College Stage 1, Middle School – Hayball
National Commendations
Adelaide Botanic High School – Cox Architecture and Designinc
QUT Creative Industries Precinct 2 – Kirk and Hassell (Architects in Association)
Interior Architecture
The Emil Sodersten Award
Denton Corker Marshall Studio – Denton Corker Marshall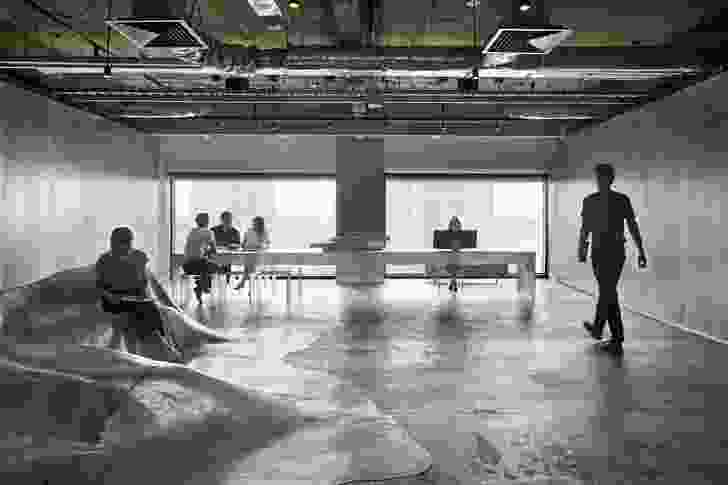 National Awards
Dangrove – Tzannes
The Bae Tas – Work by Liz and Alex
The University of South Australia Cancer Research Institute – Swanbury Penglase with BVN
Commercial Architecture
The Harry Seidler Award
Dangrove – Tzannes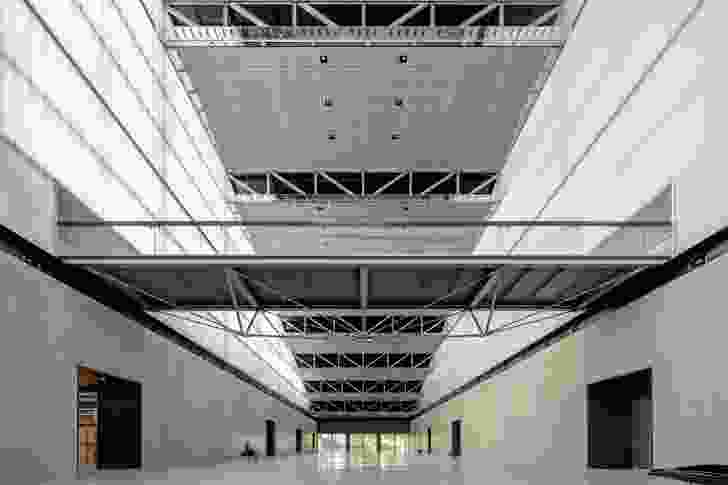 National Awards
Paramount House Hotel – Breathe Architecture
Private Women's Club – Kerstin Thompson Architects
Residential Architecture – Houses (New)
The Robin Boyd Award
Daylesford Longhouse – Partners Hill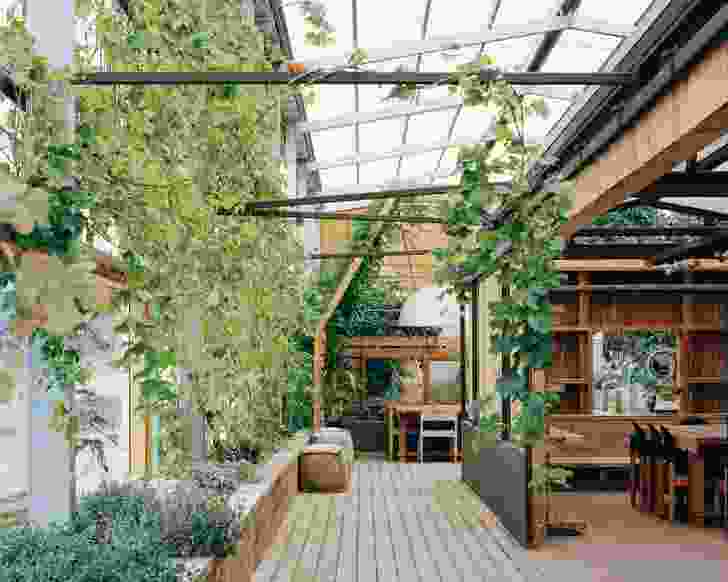 National Awards
Cloister House – MORQ
Hawthorn House – Edition Office
House in the Hills – Sean Godsell Architects
National Commendation
North Melbourne House – NMBW Architecture Studio
Residential Architecture – Houses (Alterations and Additions)
The Eleanor Cullis-Hill Award
Terrarium House – John Ellway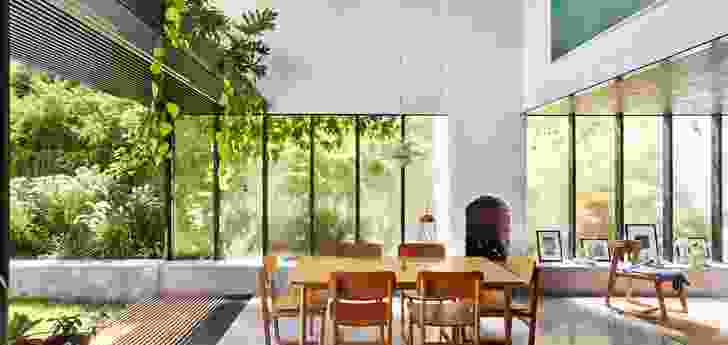 National Awards
Caroline House – Kennedy Nolan
Powell Street House – Robert Simeoni Architects
National Commendations
Empire – Austin Maynard Architects
Five Gardens House – David Boyle Architect
Teneriffe House – Vokes and Peters
Residential Architecture – Multiple Housing
The Frederick Romberg Award
Mermaid Multihouse – Partners Hill with Hogg and Lamb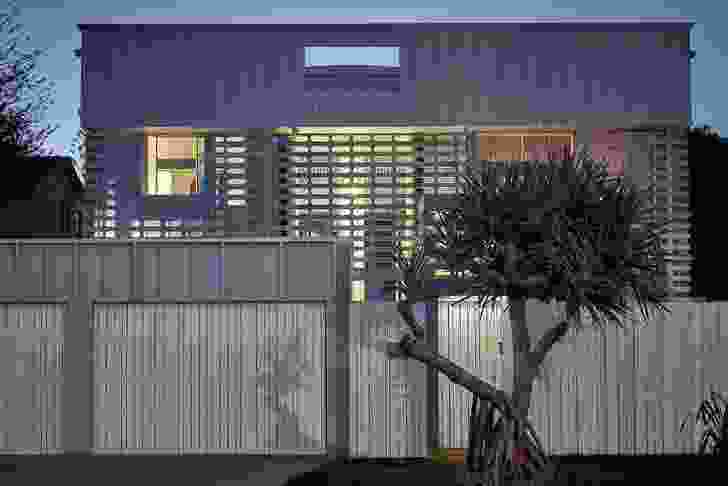 National Award
Whitlam Place – Freadman White in collaboration with Anon Studio
Sustainable Architecture
The David Oppenheim Award
Parliament of Victoria Members' Annexe – Peter Elliott Architecture and Urban Design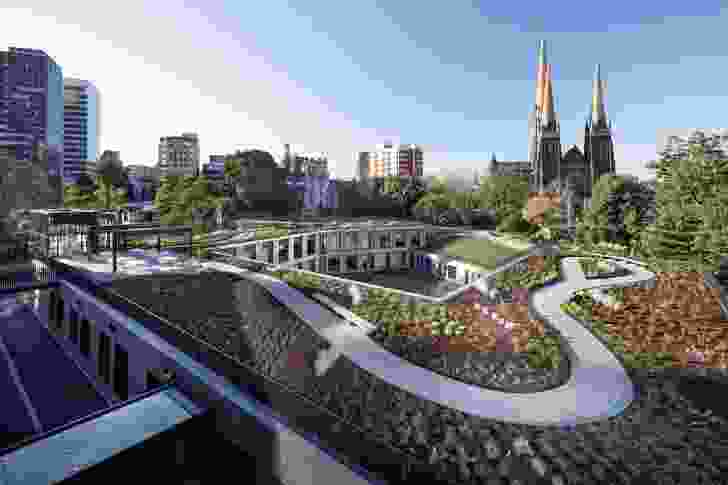 National Award
Our Lady of the Assumption Catholic Primary School – BVN
National Commendations
25 King – Bates Smart
The University of South Australia Cancer Research Institute – Swanbury Penglase with BVN
Heritage
The Lachlan Macquarie Award
Premier Mill Hotel – Spaceagency Architects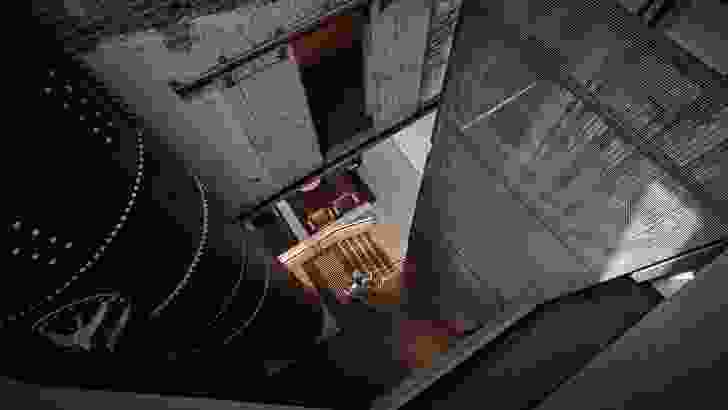 National Award
Paramount House Hotel – Breathe Architecture
National Commendations
Flinders Street Station Façade Strengthening and Conservation – Lovell Chen
Sacred Heart Building Abbotsford Convent Foundation – Kerstin Thompson Architects
Urban Design
The Walter Burley Griffin Award
Maitland Riverlink – Chrofi with McGregor Coxall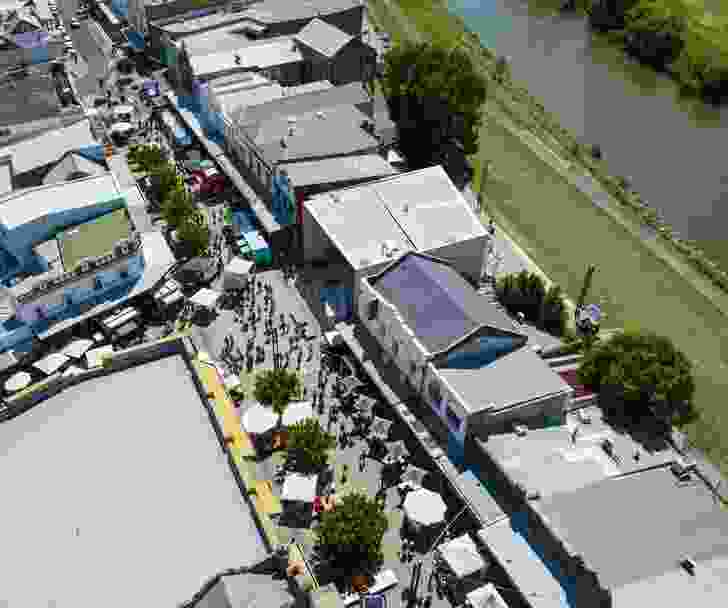 National Awards
Green Square Library and Plaza – Studio Hollenstein in association with Stewart Architecture and Hassell
Parliament of Victoria Members' Annexe – Peter Elliott Architecture and Urban Design
Yagan Square – Lyons in collaboration with Iredale Pedersen Hook and landscape architects Aspect Studios
International Architecture
The Jørn Utzon Award
Somewhere Other – John Wardle Architects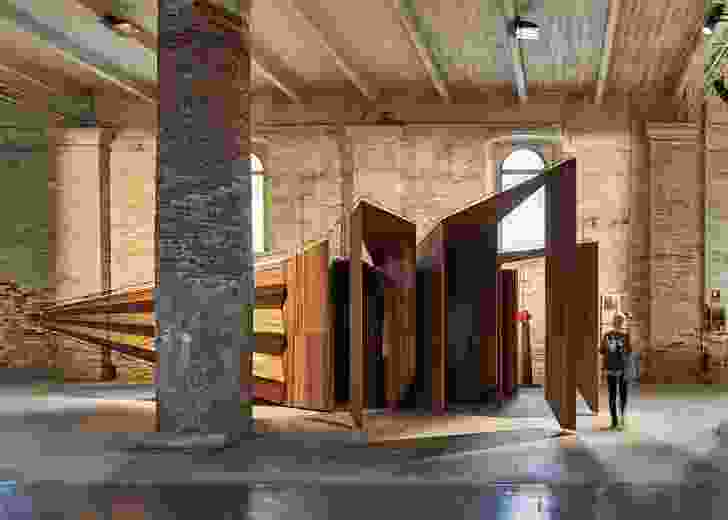 Small Project Architecture
The Nicholas Murcutt Award
Jock Comini Reserve Amenities – Kerstin Thompson Architects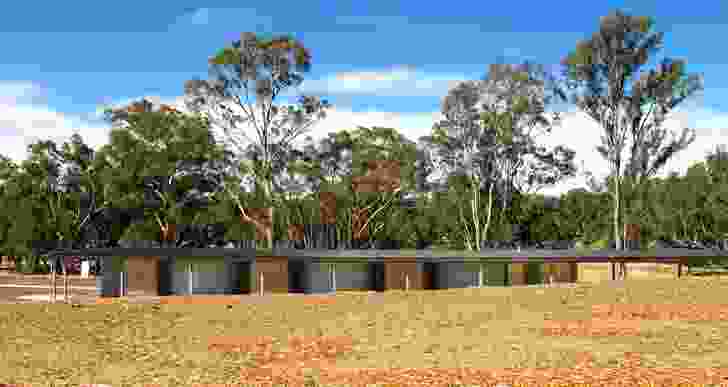 National Award
Doubleground – Muir and Openwork
National Commendation
Fish River Ranger Accommodation – Design Construct, School of Art Architecture and Design, University of South Australia
Colorbond Award for Steel Architecture
Yagan Square – Lyons in collaboration with Iredale Pedersen Hook and landscape architects Aspect Studios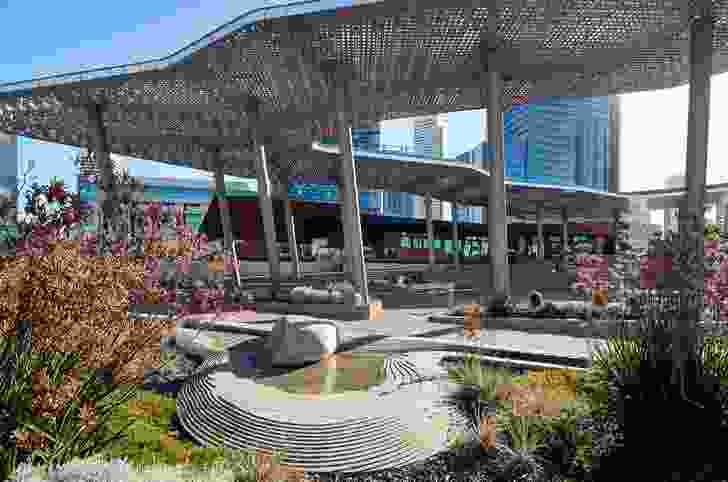 Enduring Architecture
Sails in the Desert – Cox Architecture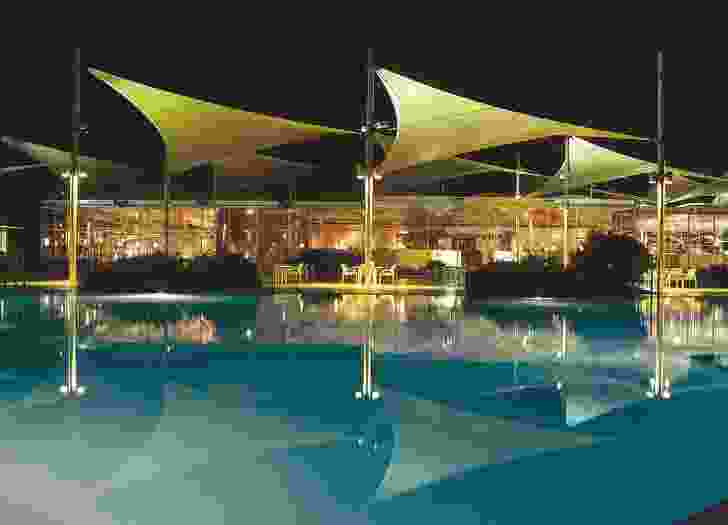 National Emerging Architect Prize
People's Choice Award
Hawthorn House – Edition Office
Related topics