Jury citation
Architecture needs champions: advocates who will embrace our campaigns for design – and its positive impact on communities, the environment and society – and amplify our voice to a wider audience.
One of our champions is Tim Ross. A comedian, self-proclaimed design nerd, broadcaster and entertainer, Tim is one of our industry's most passionate activists and champions. Not only has he raised the profile of heritage and design in general, he also promotes Australian architecture through his unique voice in popular culture.
He delved into modernist Australian residential architecture in the 2016 television show Streets of Your Town , highlighting its importance in contemporary culture and its precarious standing in planning codes. This was a passion project for Tim, who devised, wrote and hosted the two-part series. It was the most-watched arts program that year. His involvement expands the reach of the architecture profession to a much wider audience than we would otherwise be able to achieve.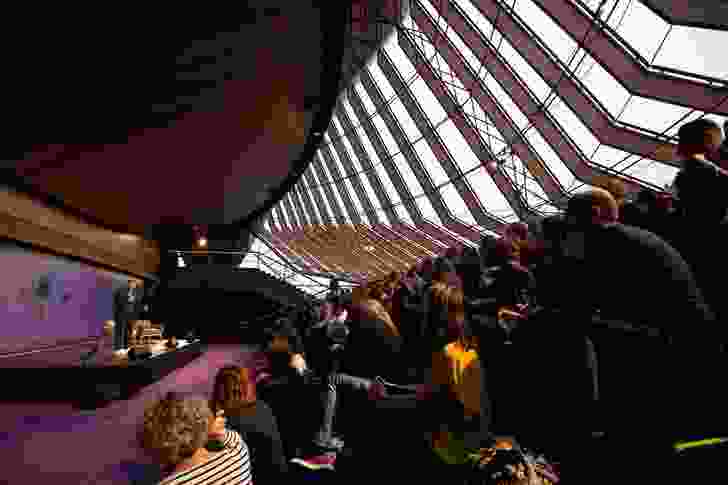 Together with Kit Warhurst, Tim established Man About the House in 2013 to host small gatherings in iconic Australian modernist buildings. Through storytelling, comedy and music, these events provide a unique opportunity for the public to experience architecture. In recent years, the program has expanded to showcase contemporary architect-designed homes at home and abroad.
Tim is a true advocate for the cause of architecture. Presenting the Australian Institute of Architects' Griffin Lecture at the National Press Club last year, he argued the case for protecting our "new heritage," its retention being critical to the cultural fabric of our communities. Tim has also been vocal in the Hands Off Anzac Hall and Save Our Sirius campaigns and achieved recognition with a National Trust Heritage Award for Advocacy in 2018.
Now it is our turn to officially recognize him for his advocacy, activism and outstanding contribution to the architecture profession. In awarding the 2019 National President's Prize, we thank Tim for his passion, his entertainment, his vision, and his heart and soul for the cause of architecture.
Jury
Clare Cousins FRAIA (Chair) – President, Australian Institute of Architects | Director, Clare Cousins Architects
Related topics