The Australian Institute of Architects has announced the winners of the 2019 Tasmanian Architecture Awards.
There were 40 entries to the program this year, with the shortlisted projects covering a range of building types – from a major art gallery expansion to small coastal houses.
Neil Mackintosh, JAWS Architects, said, "As usual, a high level of inventiveness is evident, with Tasmanian architects stretching lean budgets to produce spatially rich and engaging buildings."
The Devonport Living City Stage 1 project – a multi-purpose facility containing a library, a function and arts centre, a food hall and council offices – was among the biggest winners on the night, winning both the Alan C Walker Award for Public Architecture and the Dirk Bolt Award for Urban Design.
Elsewhere, Liminal Architecture with Designinc also took home two awards – in Public and Commercial Architecture – for the Glenorchy Health Centre.
Winners of awards and named awards will now progress to the National Architecture Awards, to be announced on 7 November 2019.
2019 Tasmanian Architecture Awards
Public Architecture
The Alan C. Walker Award
Devonport Living City Stage 1 – Lyons with Maddison Architects and Birrelli
Awards
Glenorchy Health Centre – Liminal Architecture with Designinc
Domain Community Hub – Field Labs
Commercial Architecture
The Colin Philp Award
Freycinet Lodge Coastal Pavilions – Liminal Architecture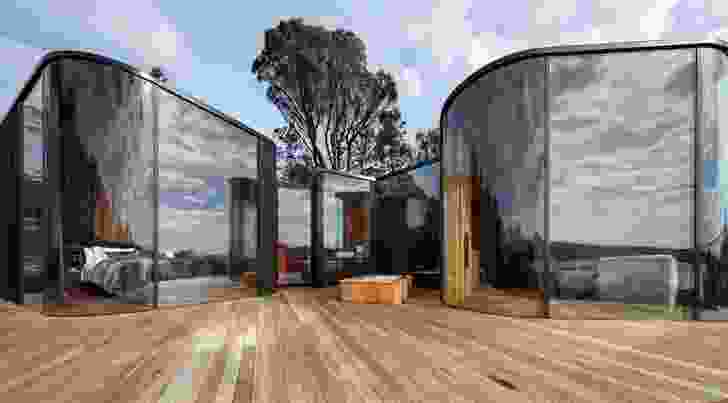 Award
Dales of Derby – Philip M Dingemanse
Urban Design
The Dirk Bolt Award
Devonport Living City Stage 1 – Lyons with Maddison Architects and Birrelli
Commendation
SUSH – Core Collective Architects with Christopher Clinton Architect
Interior Architecture
The Alexander North Award
Kosaten Launceston – Cumulus Studio
Residential Architecture - Houses (New)
The Esmond Dorney Award
House at Otago Bay – Topology Studio
Residential Architecture - Houses (Alterations and Additions)
The Edith Emery Award
The Bae Tas – Workbylizandalex
Award
Mount Stuart Greenhouse – Bence Mulcahy
Small Project Architecture
Commendation
TasPorts Cruise Ship Shelters – Cumulus Studio
Sustainable Architecture
The Barry McNeill Award
Dales of Derby – Philip M Dingemanse
Commendation
Glenorchy Health Centre – Liminal Architecture with DesignInc
Heritage
The Roy Sharrington Smith Award
Mount Stuart Greenhouse – Bence Mulcahy
Enduring Architecture
Award
Bornholm – Jim Moon
Colorbond Award for Steel Architecture
Mount Stuart Greenhouse – Bence Mulcahy
Chapter Prizes
The John Lee Archer Triennial Prize
krakani lumi – Taylor and Hinds Architects with the Aboriginal Land Council of Tasmania
President's Prize
Eric Richardson
SWT Blythe Student Prize
Inspiring Insight – Evan Davies
SWT Blythe Commendation
Bird Hide – Hamish Saul