Australian architects declare climate emergency
On 25 July 2019, with thirty founding signatories, Australia was the third country in the world to launch Architects Declare and the first to include reference to Indigenous peoples. The global movement was initiated in the United Kingdom to raise awareness of the climate and biodiversity emergencies facing our planet. With the building and construction industry accounting for almost 40 percent of energy-related carbon dioxide emissions globally, a transformation is required within the industry's practices. The technology exists for this transformation to begin now and the Architects Declare movement seeks to mobilize collective will.
Signatories seek to "evaluate all new projects against the aspiration to contribute positively to mitigating climate breakdown, and encourage [their] clients to adopt this approach."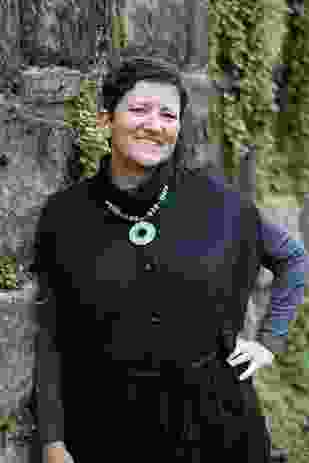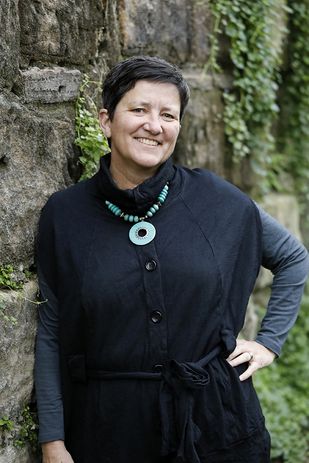 "Challenging times demand strong responses," said Architects Declare Australia spokesperson Caroline Pidcock. "Today, a group of Australia's acclaimed architects are putting up their hands to be instrumental in creating the future we need. We hope many more practices and individuals will follow their lead."
More than 550 signatories, including most of the country's large architecture practices, have now joined Architects Declare Australia.
Bringing together two worldviews
At the 2019 National Architecture Conference, it was clear: Australian architecture urgently needs to rethink its relationship to Indigenous knowledge. "Engagement with the First Nations people of Australia is not only a necessity but a way to enrich and propel the design of our built environment," said architectural theorist and designer, and conference attendee, Sam Spurr.
Architect Kieran Wong has been working in regional and remote Australia for more than ten years, collaborating with Indigenous organizations and communities on a variety of projects. Wong described these collaborations between First World consultants and clients living in the Fourth World (that is, Indigenous peoples living in First World nations but marginalized from mainstream advantage) as "a dance between two ways of seeing the world."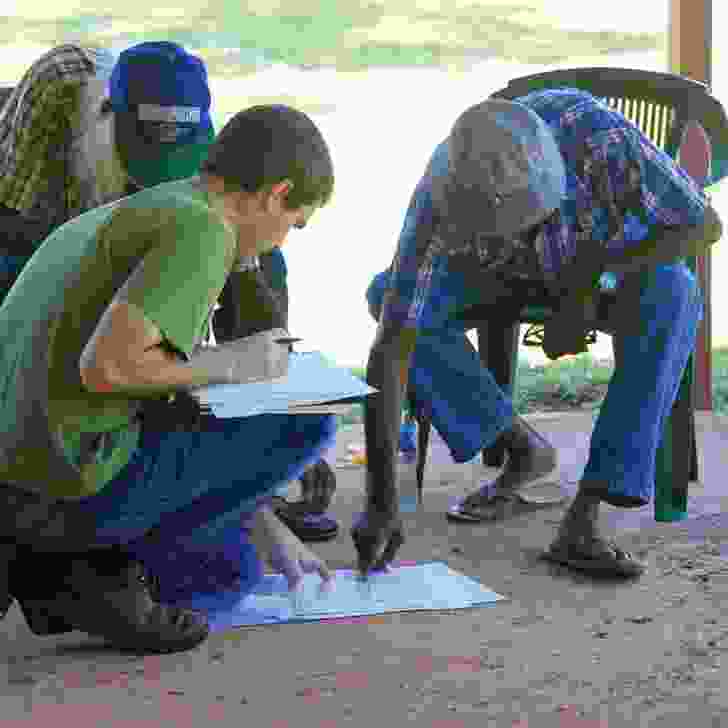 Our current processes are failing to deliver meaningful change or outcomes. According to Wong, "standardized bureaucratic processes and conventional project management and milestones" create obstacles for architects working directly with Traditional Owner groups, for whom these Westernized notions are extraneous and disempowering. However, he is optimistic about the future: "We dream of this place. Where our country, continuous narratives and human relationships intersect to create a new way – our Fourth World teaching us to walk together and transform the First."
It is a significant time to be in Australian architectural practice, as collaborative design and alternative models begin to push into the mainstream.
Celebrating Robin Boyd
This year marks one hundred years since Robin Boyd 's birth. According to the Robin Boyd Foundation, Boyd is "arguably the most influential architect there has ever been in Australia." During 2019, the foundation partnered with key architecture and design organizations throughout Australia to present a centenary program, including exhibitions, open days, talks and tours.
Born in Melbourne, Boyd wrote weekly columns on architecture for The Age and the Herald as well as more than a dozen books, including Victorian Modern (1947), The Australian Ugliness (1960) and Living in Australia (1970). He was the director of the Small Homes Service when it was launched in 1947 with the aim of popularizing the modern home and making it available to a broad public during the postwar boom. At a time when building materials were scarce and the size of homes was prescribed, the Small Homes Service showed how these constraints could be overcome with creative design.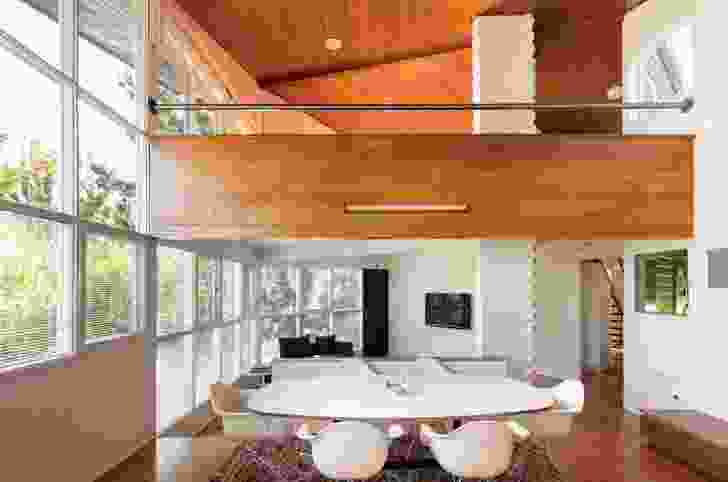 Boyd is best remembered for his forward-thinking ideas in residential architecture. He favoured modernist designs: open-plan layouts, window walls and low-profile roofs. Blott House, in Melbourne's Chirnside Park, was a radical concept when it was built in 1956 and marked the end of formalized living spaces.
By the time of his death, Boyd was concerned about the effects of suburban sprawl and was advocating for new medium-density typologies; however, his warnings went unheeded.
Boyd also designed churches, colleges, motels and the Australian Pavilion at Expo 67 in Montreal and Expo 70 in Osaka. He received the Gold Medal from the Royal Australian Institute of Architects in 1969 and was appointed a Commander of the British Empire (CBE) in 1971.
Rebuilding confidence in construction
The construction sector has suffered a disastrous couple of years, with cladding issues and insurance failures eroding public confidence. In July, state and federal governments agreed to a national approach to building reform involving the implementation of twenty-four recommendations that revise the National Construction Code as a "best practice" model for building construction. The Australian Building Codes Board will be expanded and responsible for developing a framework for enacting the reforms.
The Australian Institute of Architects, which had been calling for full implementation of the recommendations since February 2018, welcomed the agreement. But national president Helen Lochhead warned that, "There is a huge amount of work still to do and the urgency of pursuing both reforms and rectification works in the interest of public safety must not be allowed to wane."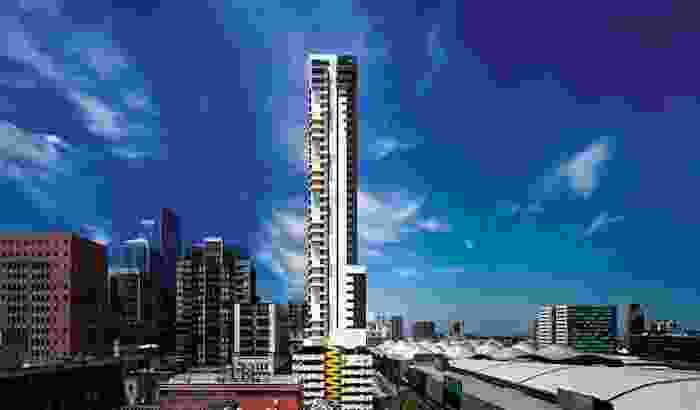 In the past few months, the Victorian government has announced that it will establish a new agency and a $600 million fund to rectify buildings with "high-risk" cladding, and the New South Wales government has released a discussion paper, Building Stronger Foundations, aimed at progressing reforms to the sector. The paper proposes requirements for the registration of builders, designers and engineers.
"Australia's vital building-safety system needs to be consistent across the entire country," said Clare Cousins, immediate past president of the Australian Institute of Architects. "All practitioners, be they architects, builders, certifiers, surveyors, developers or engineers, must be held accountable for the work they complete. Without surety on this, our communities will pay the price."
Planning protocols changing the face of Sydney
A proposal for a hotel and residential tower at the Star casino in Sydney's Pyrmont, designed by FJMT, was turned down in July by the New South Wales Department of Planning, Industry and Environment. The proposed tower, which would have removed part of the existing casino designed by Philip Cox in 1995, was deemed "unduly prominent" and "not in the public interest." The department declared that the proposal would "establish a very undesirable precedent, which would potentially encourage applications for further tower buildings on nearby waterfront sites."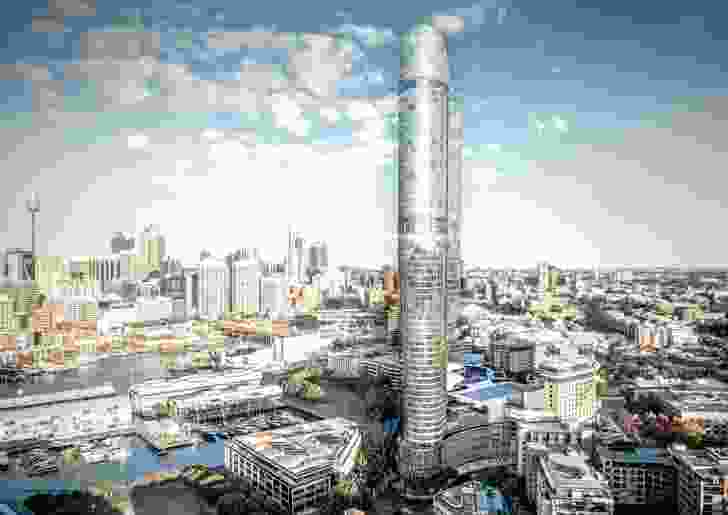 The proposal received more than twenty-five objections and was referred to the state's Independent Planning Commission. In his assessment report, Peter Webber found that the project's brief was to blame for the proposed building form and that the "nature of the brief discouraged the consideration of … a more contextual design response." The proposal included a neighbourhood centre – "the only unique public benefit offered by the proposal," according to the department.
The department's recommendation that the project be refused has sparked debate about Sydney's planning protocols. In August, the state government announced a review of the planning rules for Pyrmont and the Western Harbour, "to ensure they are consistent with the government's vision for its future." The proposal was ultimately rejected by the Planning and Assessment Commission.
Meanwhile, architecture critic Laura Harding fears that there has been a shift in Sydney's values towards a pursuit of "a heightened and aggressive individualism at the expense of working to structure the greater urban project." The Star and Crown casino towers, which she believes threaten to replace Sydney's present landmarks of the Harbour Bridge and the Opera House, are an expression of this value shift.
Federation Square receives heritage status
In August–September, the Andrews Labor Government sought public input into Melbourne's Federation Square and the "way it functions as a public place." The government has been reviewing the future of the site since April, when Heritage Victoria refused an application by Apple to demolish the square's Yarra Building to build a flagship store. There was a public outcry when the Victorian government approved Apple's proposal in 2017; more than 100,000 people added their signatures to petitions against the development.
Lab Architecture Studio and Bates Smart won an international design competition to design Federation Square, which was completed in 2002. The architecture, governance and function of the square, located opposite the city's main railway station and St Paul's Cathedral, has remained controversial since its completion. Donald Bates, director at Lab Architecture Studio, supported Apple's proposal. "For a twenty-first century public space to work," he said, "it needs to be an amalgam of civic embrace, cultural destinations and … commercial activities that engage with ideas and impinge on our daily lives."
The square has now received heritage status for its "historical, aesthetic, technological and social significance." This means that any future works must be approved by Heritage Victoria under a permits process.
According to Martin Pakula, Victoria's Minister for Tourism, Sport and Major Events, "Federation Square has been a meeting place in the heart of Melbourne for close on two decades and ideas from the public will be essential in ensuring this review makes it an even better place to visit."
Australian infrastructure under strain
The 2019 Australian Infrastructure Audit noted that although investment in infrastructure has risen in Australia over the past few years, we are still below the OECD average for infrastructure investment. The audit was the second carried out by Infrastructure Australia, the federal government's independent advisor, which published the first in 2015.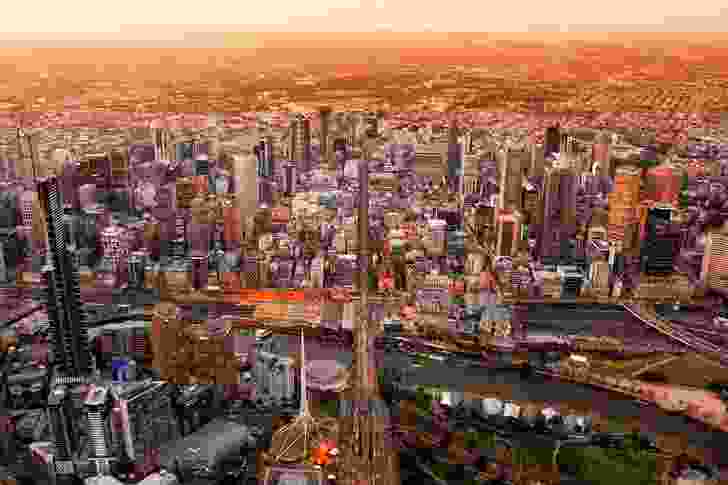 The report highlighted the strain inflicted on infrastructure networks by surging urban populations. Over the next fifteen years, as much as 77 percent of population growth will occur in cities, according to cited forecasts. It also recognized that infrastructure is the most significant contributor to greenhouse gas emissions (transport emissions have risen by 9 percent since 2015) and that policy has failed to address this.
Unlike the 2015 audit, this year's report included an analysis of Australia's social infrastructure, including social housing stock, the provision of green recreation space, and justice, health and education services. A significant number of Australians believe that the quality of arts and cultural facilities has improved over the past five years; a similar number said that the quality, cost and accessibility of social housing infrastructure has declined in the same period.
The report concluded that: "Australia has high-performing social infrastructure sectors by international standards, as reflected in our ranking as the country with the third highest quality of life and standard of living in 2018. However, ease of access to and quality of social infrastructure varies for different types of infrastructure, across different places and groups of people."
Cottesloe community divided over beach pavilion redevelopment
The Indiana Tea House on Perth's Cottesloe Beach has been demolished and rebuilt several times since its original construction in 1910. In 2019, after a design competition for a new pavilion, the developer, Minderoo Group (backed by mining magnate Andrew Forrest), revealed four shortlisted designs, which took into account community submissions on improving the area.
The architects were free to chose between retaining the existing building, which was built over and around a colonial-style 1980s pavilion designed by Laurie Scanlan, or proposing a new development. The current building is often mistaken for a heritage building; it incorporates late twentieth-century postmodern and Australian nostalgic elements, and was erected to look like it had existed for several decades. Some local residents are determined to save the building from demolition, claiming it has achieved icon status. Minderoo Group remains open to keeping the existing facade, but has warned that the "additional amenity offered by a refit would be limited."
Two proposals – Durbach Block Jaggers Architects with Ohlo Studio and Aspect Studios, and Kerry Hill Architects – were judged to be the strongest by the jury. Both proposals include landscaped terraces and a pool.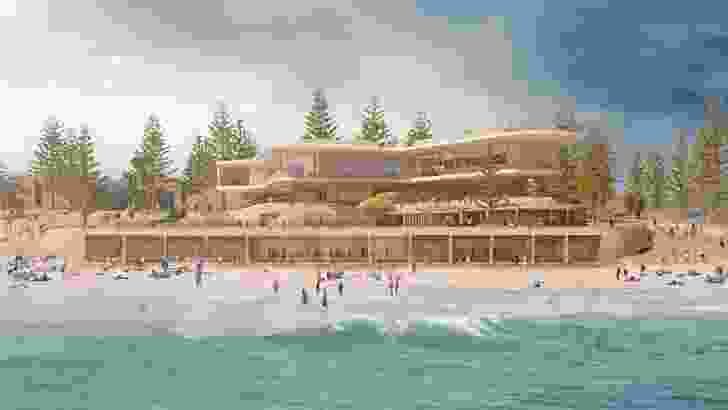 "The main goal the architects were set was to reimagine the space for optimum community benefit, ensuring the site is well utilized and activated," said Geoffrey London, the competition jury chair and professor of architecture at the University of Western Australia.
At the time of writing, Minderoo Group was seeking community feedback on the two finalists' designs. The jury will consider this feedback alongside the designs and the option of retaining the existing building.
Survey results indicate negative impacts of novation
The first results of a nationwide survey on novation were released by the Australian Institute of Architects in August. The aim of the survey was "to better understand the issues and use the findings to work across industry towards solutions," said Amy Muir, president of the Victorian chapter. The results, which cover 158 Victorian projects delivered between 2009 and 2019, reveal that "novation is no longer working optimally" and that "the principle allocating risk to the best person to manage it appears to be eroded."
According to the survey, "Architects have increasing responsibilities for all aspects of construction yet have diminishing power to influence good design and constructability outcomes." The fact that novation tends to be occurring earlier in the design process, leaving a greater proportion of design choice in the hands of the contractor, was also recognized as an issue.
Respondents saw some benefits of novation, including buildability and efficiency. However, overall, Muir said that the survey's findings "add to the growing body of evidence that more independent oversight and greater accountability are needed to improve quality in our built outcomes."
Michael Peck, architect and former national president and CEO of the Australian Institute of Architects, believes that "statutory controls requiring continuous accountability for design, technical documentation and inspection through the building process from inception to completion" are required to ensure professional accountability and consumer protection. He said that confusion around who is responsible for a project as a whole creates financial incentives for those involved in the construction process to use materials and techniques that differ from those originally specified. International jurisdictions and authorities, such as those in the US and the UK, have recognized the dangers of this market failure and have developed, or are developing, means to deal with them.
Source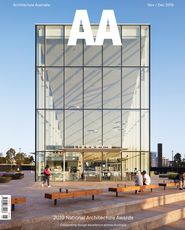 Discussion
Published online: 24 Dec 2019
Words: Editorial Desk AAU
Images: Courtesy Minderoo Group, Dianna Snape, FJMT, Federation Square, Kieran Wong, Major Projects Victoria, Neo200
Issue
Architecture Australia, November 2019