Jury citation:
John Wardle is an architect's architect. He is a designer of consummate skill whose works – from small, intricate pieces of joinery to complex highrise buildings –receive detailed attention and conscientious formal experiment. His works celebrate both individual craft and the broader production processes of making a building and re-position the role of the architect as chief designer in that activity. Importantly, his works are the outcome of a studio-based collaborative practice.
Since the formation of his Melbourne-based practice in 1986, John Wardle has devoted his energies to maintaining the design ethos of the small office as it took on ever larger institutional and commercial projects across the country. His early practice was built on the design of single-family houses such as Kitamura House in Kew, Victoria (1996) and Balnarring Beach House on the Mornington Peninsula (1997), whose external forms, interiors and joinery rejoiced in the pleasures of creating place, spatial delight and exquisitely resolved detail. At the same time, Wardle commenced a long and productive association with institutional clients CSIRO and the Salvation Army, designing, on the one hand, laboratories and research facilities and, on the other, low-budget low-income residential accommodation. As a result, Wardle and his office developed expertise in responding to programs and client bodies of considerable complexity, while at the same time delivering projects of significant architectural design integrity.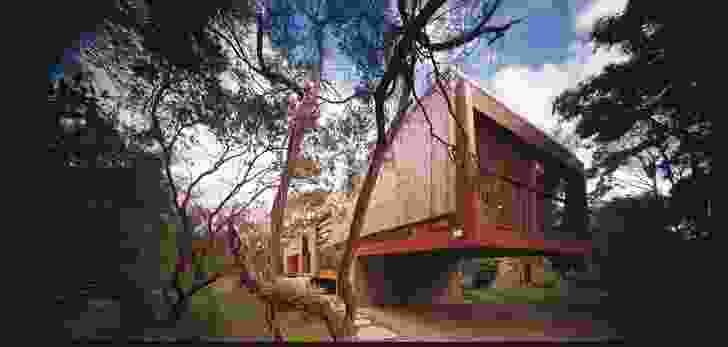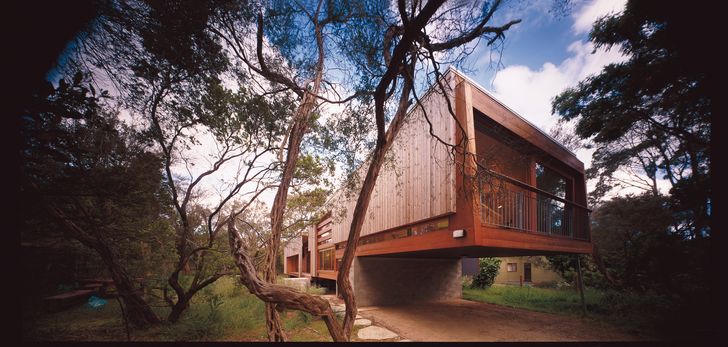 More than three decades of honing skills to address often competing agendas purposefully, cogently and with the ongoing support and development of a studio-based office of committed staff at every level has meant that Wardle has created a practice of national stature and international repute: a practice in which design excellence takes the prime position in every single project and at every scale.
In the last decade, John Wardle Architects' institutional and commercial buildings have reasserted architectural form at the city scale. The Urban Workshop (2007, in joint venture with Hassell and NH Architecture) and the Nigel Peck Centre for Learning and Leadership (2007) in Melbourne, the Kaurna Building (2005, in joint venture with Hassell) in Adelaide, the Queensland Brain Institute (2007, in joint venture with Wilson Architects) in Brisbane and the Jane Foss Russell Building (2009, in association with Wilson Architects and GHD) in Sydney exemplify the national impact of Wardle's personal project of raising the public status of architectural design. His public buildings have become exemplars of quality for institutional and commercial patrons.
Wardle's domestic projects too are of note, continuing the great Australian tradition of the single-family house as the architect's laboratory for experiment and innovation. His iterative design process is an exemplar for students of architecture. His collaborations with artists and craftspeople comprise a practice of mutual enrichment, not only for the built environment but also for each contributing discipline.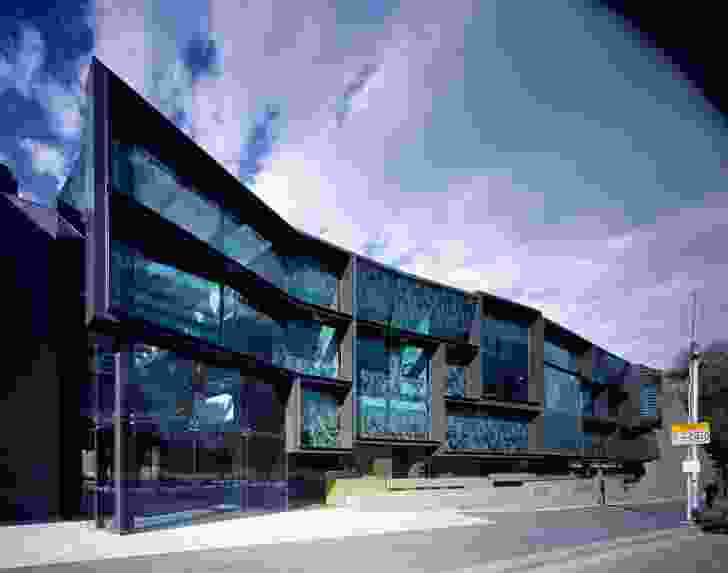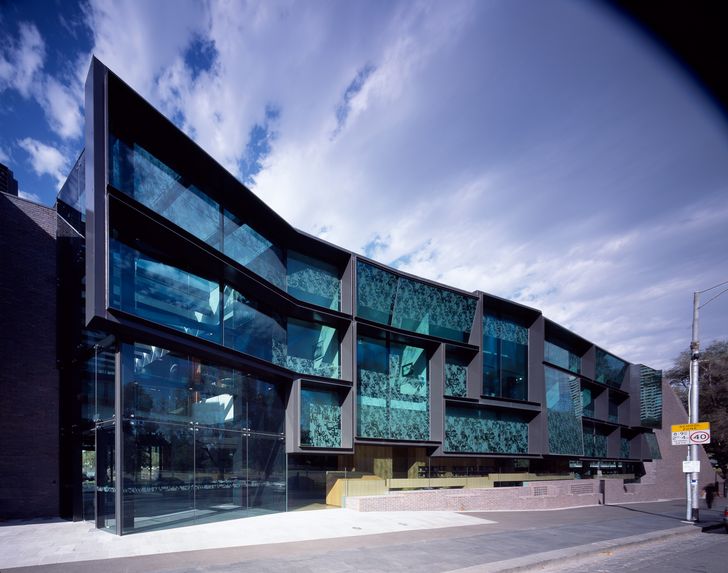 Evidence of consistent peer recognition over more than 30 years reinforces the view of Wardle as an architect whose contribution to the development of Australian architecture has been distinguished and substantial. His practice has been the recipient of numerous Australian Institute of Architects' state awards for architectural excellence in Victoria, South Australia and Queensland, and many awards at the national level.
In Victoria, John Wardle Architects has twice won the Victorian Architecture Medal (1997 and 2008), the state's highest accolade. The practice has won the Harold Desbrowe-Annear Award for Residential Architecture three times (1996, 1997 and 2004), the Sir Osborn McCutcheon Award for Commercial Architecture twice (1997 and 2006) and the William Wardell Award for Public Architecture twice (2000 and 2008).
At a national level, John Wardle Architects has twice been the recipient of the Sir Zelman Cowen Award for Public Buildings (2002 and 2006), and the Robin Boyd Award for Residential Architecture (2012 and 2013). The practice also won the inaugural Daryl Jackson Award for Educational Architecture (2015). Such acknowledgement of design excellence demonstrated across a range of building types and geographic locations is further evidence of the peer respect the practice has deservedly earned for the dexterity of its formal compositions and its programmatic innovations as well as its engagement with residential, institutional and commercial clients.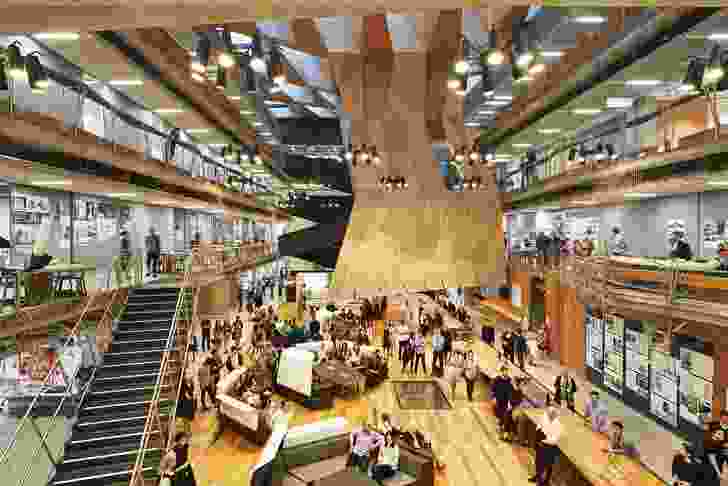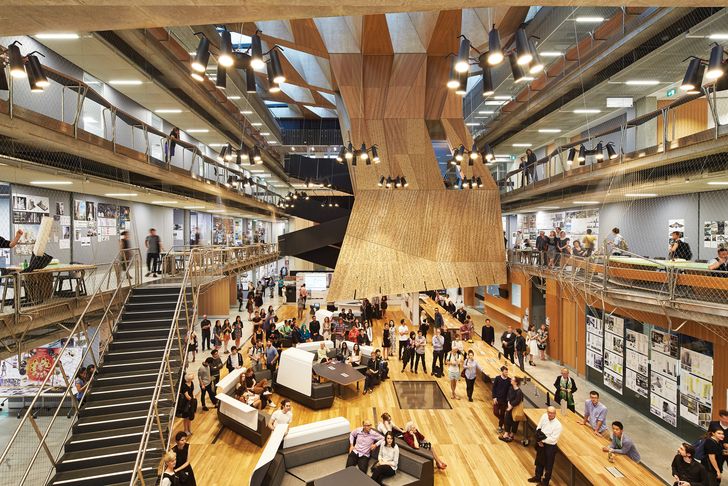 John Wardle is an outstanding Australian architect who maintains an exemplary practice. Across the nation he has restored faith in what architects do best: the design of buildings that function well and please hand and eye. He is a most worthy recipient of the Gold Medal, the highest accolade of the Australian Institute of Architects.
Jury
Helen Lochhead LFRAIA (Chair) – National President, Australian Institute of Architects | Dean, UNSW Built Environment
Clare Cousins FRAIA – Immediate Past President, Australian Institute of Architects | Director, Clare Cousins Architects
Geoffrey London LFRAIA – Professor of Architecture, University of Western Australia
Peter Elliott AM LFRAIA – 2017 Gold Medallist | Principal, Peter Elliott Architecture and Urban Design
Wendy Lewin FRAIA – Principal, Wendy Lewin Architect
Source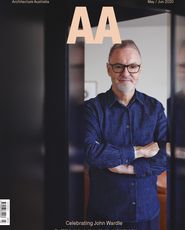 Issue
Architecture Australia, May 2020
Related topics