20th Century World Architecture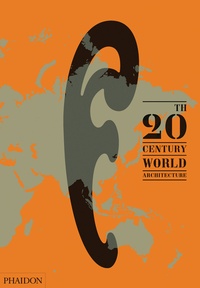 This is one of the rare tomes that convinces you print will never die. Phaidon's glorious new atlas of twentieth-century buildings is larger than some coffee tables. Stack a few bricks under it and it could serve as one. Better, though, to lay it on a rug and spend several hours travelling ninety-seven countries to see the 757 buildings displayed in 3,800 photos on its gigantic pages. Skip in a moment from the vernacular forms of African mosques, east to a tranquil tatami-floored shack in Tokyo, then back west to the utopian housing projects of mid-century Paris. Experience the diversity of world architecture, and the past century's astonishing pace of change. A kind of Earth from Above for lovers of the built environment, this book is an instrument of wonder – a magic window onto our own world.
Phaidon, 2012, pp 824, rrp $225.00.