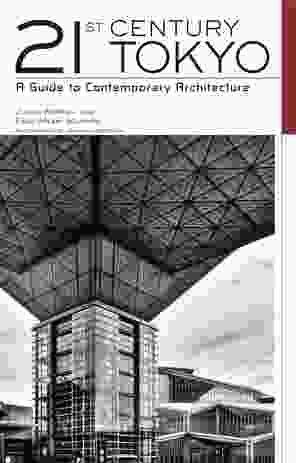 21st Century Tokyo: A Guide to Contemporary Architecture is an unexpected publication. Given that Japanese architecture has ubiquitous media coverage, and that the allure of the great Japanese megalopolis has become enduringly familiar, the intrigue of 21st Century Tokyo ultimately depends on its ability to sustain and reform the reader's interest. This relies on creating a clear demarcation of the post-bubble period and to proceed in demystifying popular preconceptions. The authors make their intentions apparent with their own image of Toyo Ito's Egg of Winds. This project, renowned for its Blade Runner allusions, is shown within its setting of typical urban housing, with video screens dismantled and its manifest smooth surfaces interrupted by water stains and faceted panel joints. This image propels the reader towards an unembellished view of Tokyo. It enables a feasible if temporary platform from which to deliver a steady revision of the megalopolis as witnessed by three of its long-term residents, Joshua Lieberman, Erez Golani Solomon and Australian architect Julian Worrall. With subtle references to Roland Barthes, Andrei Tarkovsky and Sofia Coppola, the authors, as unofficial members of a mythical diaspora, self-consciously align themselves with other foreign meditations on Tokyo.
The authors identify the post-bubble period as a time of economic restructuring for servicing global capital and labour. They show the impact on Tokyo to be particularly immediate. The demand for greater floor plates has created a conspicuous architecture of flabby girth. The authors describe this as Tokyo's "weight problem." These are immense undertakings requiring complex consortiums of architectural practices. The copious authorial accreditation for the fifty-four-storey Mori Tower, for example, demonstrates the required paraphernalia and diffuse accountability of so-called twenty-first-century urbanism. Another project is described as "a botanical garden of skyscrapers." The magnitude of these projects is Babylonian and demands new attitudes. They represent a vanguard of urban transgression, humbling even Kenzo Tange's mega-structural audacity. The exquisite rarefactions of Fumihiko Maki and Yoshio Taniguchi, by comparison, are likely to become more subjective and singular. They are among a myriad of relatively smaller works represented in 21st Century Tokyo that belong to an "ecosystem of responses to the city's conditions." The authors extend these sensitivities to include "cute" garbage factories, unmanned water-level observatories, plastic robot sculptures and convenience stores proliferating into "environmental grammar." Starbucks and Krispy Kreme Doughnuts make cameo appearances. With such indiscriminate appraisal, 21st Century Tokyo performs a dazzlingly broken etiquette. It places a megalopolis under scrutiny to capture an era in an A5-sized format. However, due to the recent disaster in Japan, the definitive and nimble observations of 21st Century Tokyo have been abruptly terminated; they have been superseded in an obscenely unimaginable manner. Julian Worrall recently commented that "post-bubble Japan" can now be re-termed "pre-tsunami … as it all feels out of date now."
The authors are an irregular and short-term association assembled for the purposes of a timely guidebook. They are not a self-proclaimed authoritative synthesis regardlessly unsuited to transparent and individually immersive fieldwork. The text tends to be guided by a respectful and intuitive salutation that is commensurate with three people living among thirteen million. As words ebulliently roam with commuters in mid-air impressions, the photography inexplicably inhabits a gravitational field as uncompromising as the Mori Tower. The photography appears to be struck by this tower's colourless downward force. Haruki Murakami once described new Tokyo skyscrapers as tombstones. The photography in 21st Century Tokyo is a reminder that granted the sophistry of assumed architectural creativity, modernity and eulogy remain hand in hand. 21st Century Tokyo apprehends these essential if scattered issues for an informed international readership.
Julian Worrall & Erez Golani Solomon, with photography by Joshua Lieberman. Kodansha International, 2010. 240pp. RRP $30.
Source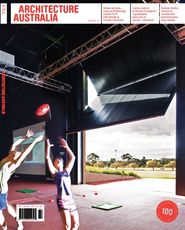 Review
Published online: 10 Oct 2011
Words: John Bralic

Issue
Architecture Australia, July 2011
Related topics