JURY CITATION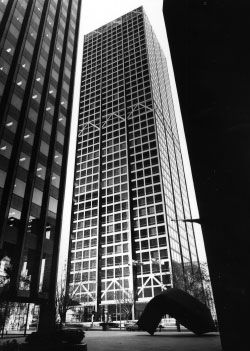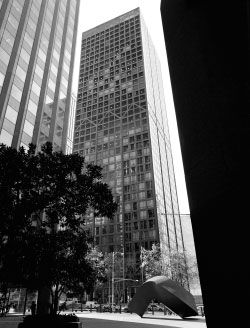 BHP House set new standards for multistorey office buildings in the 1970s, through its clarity of design and precision of building.
Designed by Yuncken Freeman in collaboration with Skidmore Owings and Merrill, the building demonstrated international best practice of the time in creating good office environments using a central core and good floor to window ratios.
Natural light permeates offices on four sides of the plan, and common and public areas have been designed with clear and contemporary intentions.
The building relates well to the city context and maintains an urban character with its forecourt and sculpture.
These qualities, however, are equalled and surpassed by the consummate skill of the architects in the design and detailing of the external form and envelope, which set new standards at the time and maintain them to this day.
The essence of this award is to recognize that the design concepts and detailing were superbly conceived, and that the building is still impeccable to this day.