JURY CITATION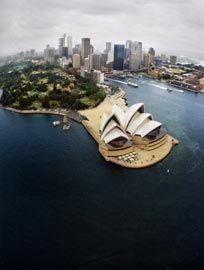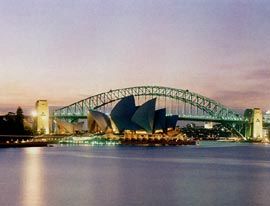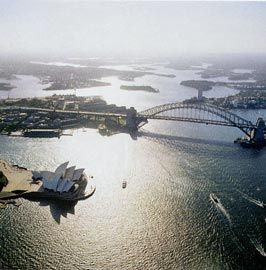 The 25 Year Award acknowledges the Sydney Opera House as an exemplar of the great contribution that architecture can make to a city and a nation.
Designed at the vast scale of Sydney Harbour itself, the Opera House established itself as a world icon of modern design long before "iconic" buildings such as the Guggenheim in Bilbao were consciously conceived for their commercial effect.
The design has remained timeless and has stood the test of time – making no reference to the traditional forms associated with the public architecture of its time, dissolving wall into roof as one sculptural whole on a massive base. The grandeur, elegance and scale of the building restored the concept of the "monument" as a socially acceptable expression in an age of neutral functionalism and, over time, and it has re-established the fundamental role of great architecture and public places in the making of contemporary Australian cities.
The building is also a reminder that the visions, timeframes and budgets of a particular historical moment cannot easily comprehend the ongoing significance of major individual public projects, or their ultimate commercial and social value to a city. Now more than 25 years after its completion, the Opera House is undergoing agreed modifications following a thoughtful and consultative process involving Jørn Utzon. From this alone, the Sydney Opera House, the NSW Government and the Australian community have benefited in re-establishing a relationship with the original architect.
With the assistance of the architectural profession, and the RAIA, and through the co-operation of the NSW Government and the Federal Government, it is hoped that the Sydney Opera House will be officially nominated for World Heritage Listing in 2004.