ROBIN BOYD HOUSE II
GROUNDS ROMBERG & BOYD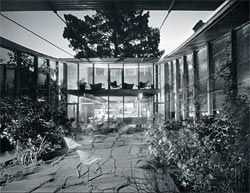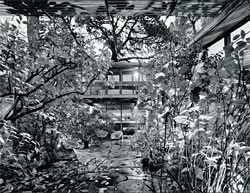 JURY CITATIONNumber 290 Walsh Street, South Yarra, is an iconic address in Australian architectural history, comparable to the significance that 12 Edmondstone Street, the childhood address of David Malouf, holds for Australian literature. This is the house Robin Boyd built for his family in 1958.
Furnished with pieces designed by Boyd's associates, Grant Featherston, Clement Meadmore and others, the house remains unchanged from the era when the Boyds occupied it, a time capsule of Melbourne's leading forward design thinking of the 1950s and 60s.
The best domestic architecture is a laboratory where ideas about domesticity, structure and technology are tested and explored, and even imagined. Such ideas might later be extrapolated into the much wider world. Boyd's own house remains an exemplar of this highest ambition of domestic architecture. It explores a series of innovative propositions. The plan arranges the parents' and children's quarters into discrete use zones, an organization that is facilitated by the unusual double-storey courtyard which is the essence of the plan. As a typology, the courtyard flew in the face of the prevailing Australian convention of the suburban villa on the quarter acre block. Similarly, the idea of supporting the roof on a flimsy catenary structure was the opposite of the heavy hipped tiled roof.
Boyd makes an aesthetic not only of the roof structure but also of the timber framing, exposing all the joists with almost Japanese clarity and abstraction. A cantilevered floating deck is spatially innovative. Adding to the virtuosity of this design, Boyd makes it all work on a steep site.
Walsh Street is acknowledged as one of Boyd's best works. Two generations after it was built, an RAIA jury in 2006 has commended the design for the bold, adventurous new ideas that still seem fresh and remarkable today.
Photography
1959. Photographer Mark Strizic. (Above) 2003. Photographer John Gollings. (Below)