Moreton Bay Regional Council has given the green light to a 1.7-hectare mixed-use development which will transform one of Queensland's fastest growing areas.
With Brisbane-based practice Richards and Spence as lead architects, the Laguna development will be built in the heart of the suburban area of North Lakes, 26 km north of Brisbane.
It will feature 5,000 square metres of fashion, food and beverage retail space; a 140-room hotel; 2,000 square metres of health and wellness facilities; a 1,500-square-metre "resort-style" restaurant and bar; a convention and events centre and a publicly accessible aquatic centre with a lagoon-style pool.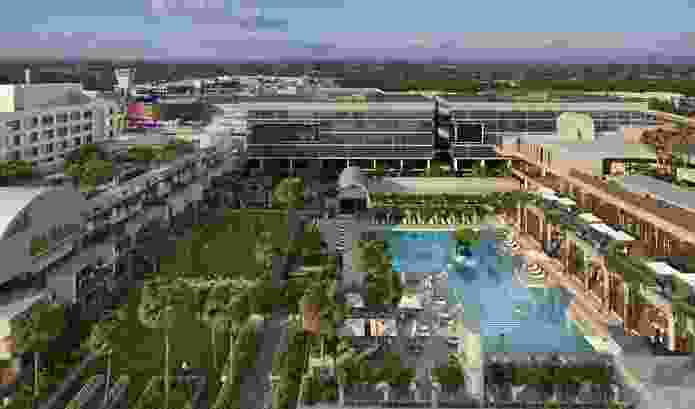 Moreton Bay mayor Allan Sutherland said at the time of approval that the project would add to the 7,700 jobs in the North Lakes area, provide public green space and bolster the suburb's reputation.
Originally part of Mango Hill, North Lakes was gazetted as a separate suburb in 2006, with its name derived from the masterplanned estate developed by property group Stockland. The suburb's population has since grown exponentially, with the 2011 census recording a population of 15,046 and the 2016 census recording 21,671 people living in the area.
Richard and Spence director Ingrid Richards said "middle-ring" or "fringe" suburbs such as North Lakes often lack the cultural and social amenity associated with living close to the city. She said that as Australian cities grow outwards, developers, retailers and councils alike have "not just an opportunity but an obligation to help alleviate this shortcoming."
"It's critically important to provide quality retail and mixed-use amenity for the population that will call these areas home," she said.
The Laguna development is intended to deliver this amenity all in one go. Richards said, "It's got a complexity, and it's got a depth to it as a suburb, as a fully functioning place."
The precinct will be centred on a tree-lined, pedestrian-orientated high street, to be known as Laguna Drive, which will feature retail, cafe and outdoor dining space.
"We're trying to raise the bar of what is good public space, of what is a good, exciting, engaging retail environment," Richards said.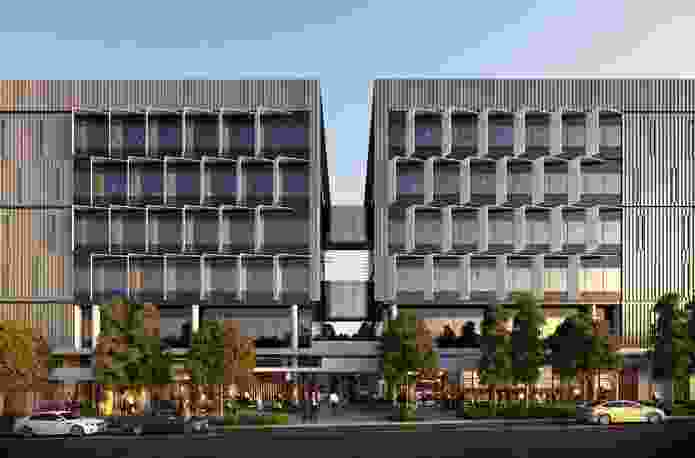 In addition to the retail and hospitality offerings, the project will also feature 10,500 square metres of office space across two buildings designed by Nettleton Tribe.
Richards said the office space would contribute to the success of Laguna and the suburb as a whole.
"As a complete, masterplanned development North Lakes is a suburb you can actually work in," she said. "Everyone's not necessarily driving to Brisbane for work, because there is business there. The suburb is more than a housing development, and that's an important distinction to make."
The project is being developed by the George Group in conjunction with Pointcorp.
Construction of the project is planned to commence in early 2018, with completion slated for late 2020.