The Queensland government has committed $5 million toward the development of a business case for a market-led proposal, the "Brisbane Live" entertainment precinct.
First mooted in 2016, the proposal is being made by developers AEG Ogden and spent 12 months in review as part of the first stage of the market-led proposals assessments, which involves informal discussions between the proponents and the government.
In November 2017, just weeks prior to the state election, the Queensland government announced the Brisbane Live project would be delivered jointly with the Cross River Rail project.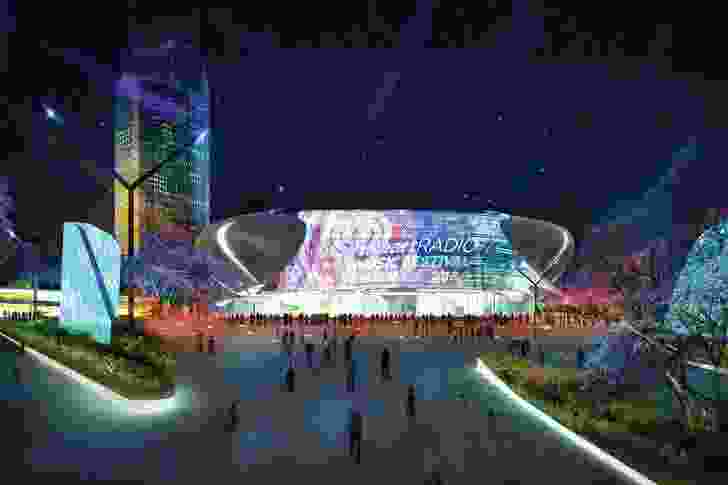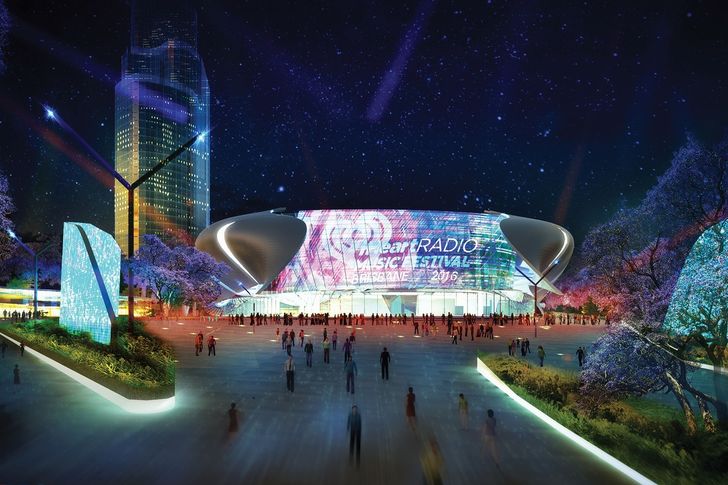 Designed by NRA Collaborative, Brisbane Live will comprises a 17,000-seat Brisbane Arena, three new commercial towers, residential developments and 12 hectares of landscaped parkland. The project would be constructed over three rail lines of the Roma Street railyards: the existing suburban track, the under-construction Brisbane Metro and the proposed Cross River Rail line. Brisbane Live would adjoin the Roma Street parklands to the north.
Queensland's deputy premier Jackie Trad said, "Brisbane Live is a very exciting proposal that will deliver decades of economic and employment opportunities in what is an underused part of the city."
"Similar to the LA Live complex" in Los Angeles, also operated by AEG Ogden, Trad said the precinct "would become Queensland's premier entertainment venue hosting international live entertainment and world class sporting events."
The Queensland government's support for the business case means that the Cross River Rail Delivery Authority (CRRDA), which is responsible for masterplanning the Roma Street precinct, will sign an Early Operator Engagement agreement with AEG Ogden. The business case, which will be developed jointly by the CRRDA and Building Queensland, will take roughly six months to complete.
AEG Ogden's chairman and chief executive, Harvey Lister, said the developer had "confirmed its commitment to this project by offering to provide access to the extensive work we have already undertaken for the development of the Roma Street precinct, and our expert advice and information into the business case for no fee."
The business case will be used by the state government assist it in "determining whether value-for-money can be achieved by developing the Brisbane Live proposal."
Market-led proposals allow private companies to put forward development proposals for government-owned land. The second stage of the market-led proposals process is, according to the Queensland Treasury, "equivalent to preparing a detailed bid during a competitive tender process" in terms of time and effort. The state government will decide whether or not to commit to the project at the end of the process.
Other projects that have made it to stage two of the Queensland government's market-led proposals initiative are the Queensland Aquarium and Maritime Museum on Brisbane's Southbank, designed by aquarium specialists Crossley Architects. The Brisbane International Cruise Terminal and enhancements to the Logan Motorway have been approved at the final stage.
Related topics