The NSW government has approved the $750 million redevelopment of the Sydney Fish Market.
Designed by Danish practice 3XN with Australian practices BVN and Aspect Studios, the project will relocate the existing market in Blackwattle Bay to an adjacent site, paving the way for a major transformation of the precinct.
The new market will be built over the water and will accommodate a variety of fishmongers, specialty food retailers, restaurants, cafes and bars in a four-storey building.
The project will create 4,700 square metres of public open space and will pave the way for a shared pedestrian and cycle path that will provide waterfront access and a missing link in a 15 kilometre walk from Rozelle to Woolloomooloo.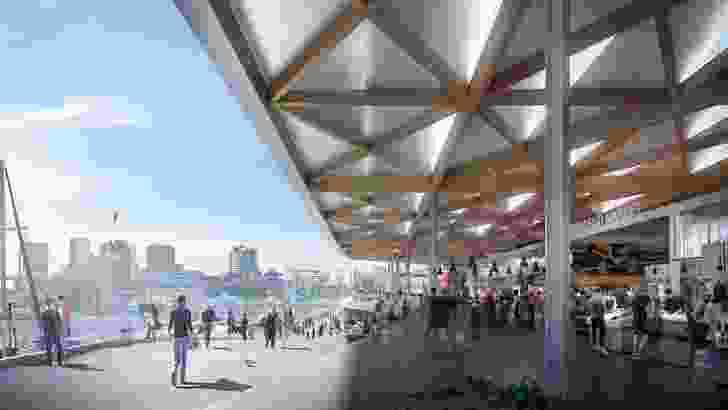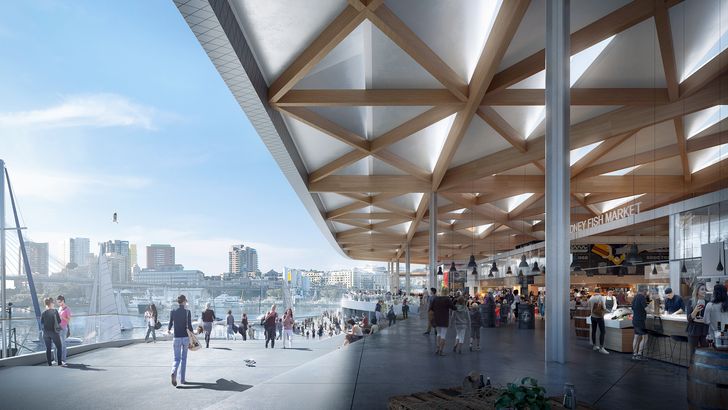 Visitors to the market are expected to double over the next 10 years from three million annually to six million.
The new Sydney Fish Market is the 33rd project to be determined through the government's Planning System Acceleration program, announced in April in the wake of COVID-19 shutdowns.
Early works will start in the next eight weeks and major construction is expected to start in early 2021 with completion expected in 2024.
The NSW government also plans to develop the area surrounding the Sydney Fish Market into a "waterfront destination" that will "deliver new open space and return inaccessible parts of Sydney Harbour to the public for the first time."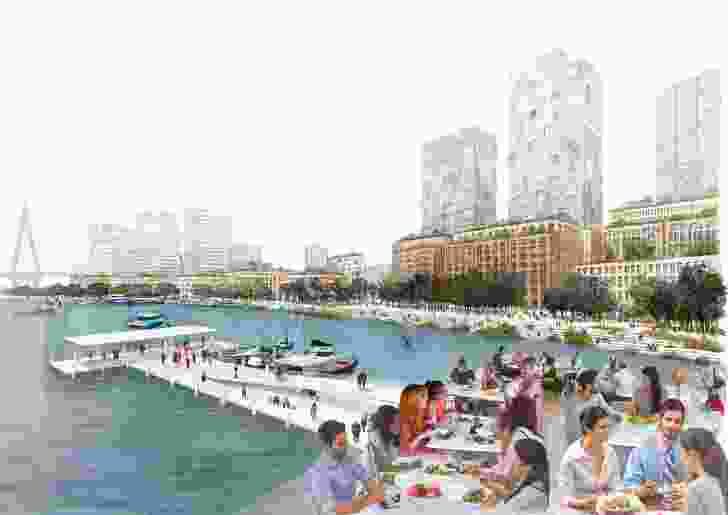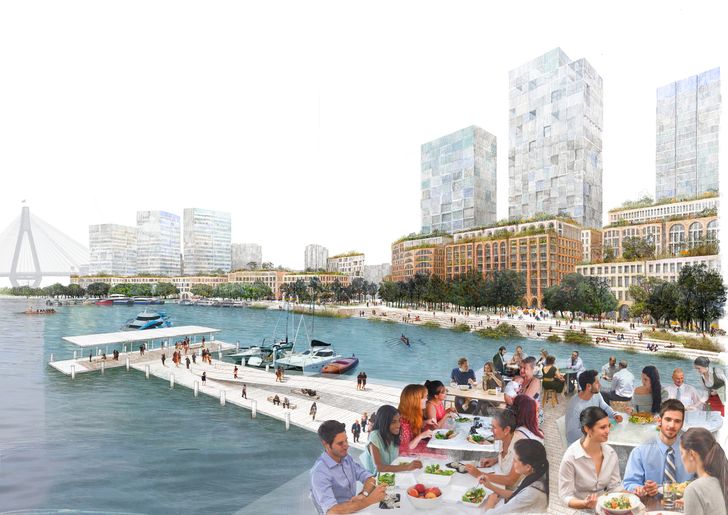 In May, the government released three precinct scenarios for the area: one focused on homes with 1,700 dwellings and buildings from 18 to 44 storeys, one focused on jobs with warehouse style buildings of 10-storeys and residential towers ranging from 19 to 45 storeys, and a "balanced" scenario which proposes mix of residential and non-residential uses with "slender residential buildings" and 13- to 45-storey commercial buildings. All three scenarios propose to have 30,000 square metres of open space.
Related topics