The Victorian government has released the draft vision and framework for a 56-hectare urban renewal area in North Melbourne.
The framework sets out key design principles and strategic directions for an area of largely government-owned industrial land in North Melbourne, which will be transformed into a new commercial and residential precinct over the next 30 years.
The precinct known as Arden is bound by Macaulay Road to the north, Dryburgh Street to the east and the Upfield railway line to the south and west.
The proposed Metro Tunnel underground station at Arden, which is due to open in 2026, is set to be a catalyst for an estimated $7 billion of urban development.
"Arden will be a distinctive new central city destination, creating a major employment hub based on knowledge industries to enhance Victoria's competitive advantage internationally," the draft vision states.
The draft vision and framework for Arden sets out a plan for changing land uses, and the design of streets and open space. It includes strategic directions for urban transport, which prioritize pedestrians and cyclists over cars. Five new parks are planned, all of which will be within 300-metre walk of residences.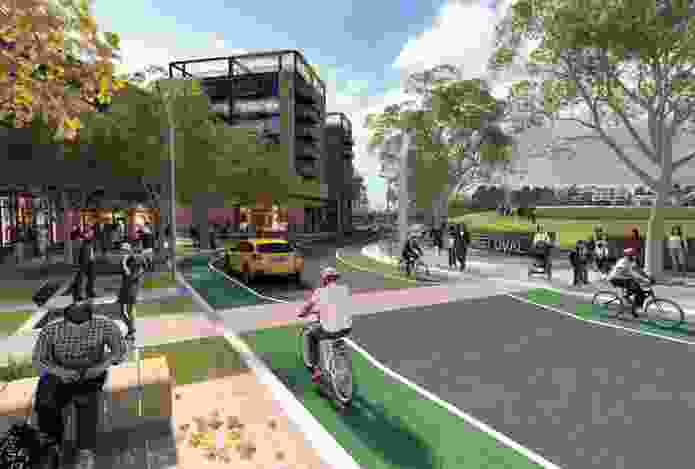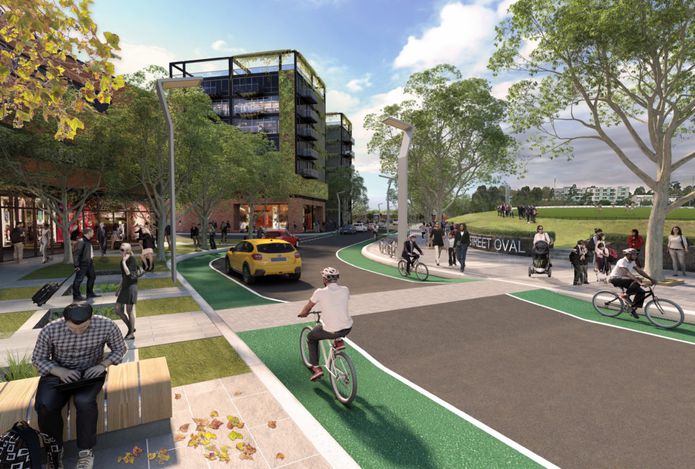 Much of the land in Arden is a former rail yard owned by VicTrack. The land is also situated on a flood plain and as such, one of the key strategies in the framework is "a precinct-wide approach to managing the flooding challenge in Arden and Macaulay and beyond."
The framework includes a plan to revitalize Moonee Ponds Creek, which will honour the heritage of both the Indigenous and post-European settlements.
During the construction of the Metro Tunnel, a part of the Arden precinct will be used to house key facilities such as site offices and the manufacturing of tunnel segments.
The draft vision and framework for Arden has been prepared by in-house architectural and landscape architecture expertise in the Victorian Planning Authority, the Office of the Victorian Government Architect, the City of Melbourne and Melbourne Water, and external consultants MGS Architects and Arup.
It builds on the City of Melbourne's Arden-Macaulay Structure Plan 2012. The City of Melbourne, in its Municipal Strategic Statement, identified the 144-hectare Arden-Macaulay area as a prime candidate for urban renewal given its proximity to the city and under-utilized industrial land.
"The Arden-Macaulay precinct represents an opportunity to accommodate an expanding central city and transform this area into a sustainable living and working environment," said lord mayor Robert Doyle.
The Arden-Macaulay Structure Plan 2012 established 10 principles for urban renewal. The City of Melbourne is working separately on the area of Macaulay, located immediately north of Arden, which is slated to be a residential precinct.
The Arden precinct could be home to 15,000 residents by 2051. The government is seeking community feedback on the framework. To view the draft vision and framework, click here.
Related topics