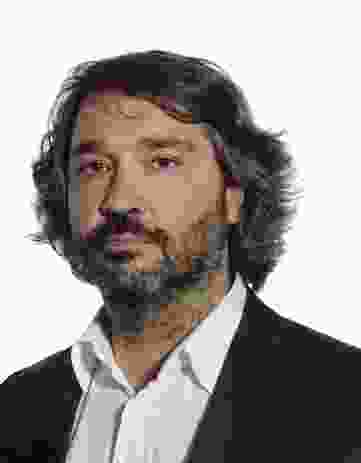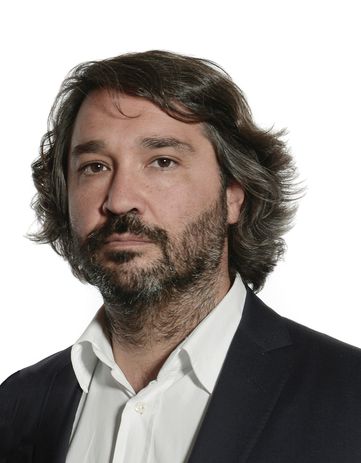 While in Australia to speak at the Australian Landscape Conference, Topotek 1 principal Martin Rein-Cano spoke with Landscape Architecture Australia about conflict, humour and encouraging understanding.
Ricky Ray Ricardo: Martin, you've lived and worked in Berlin for almost twenty-five years. What is your view on the city's rapid gentrification, especially in recent times?
Martin Rein-Cano: It's a difficult question. Berlin was unusual for its historical situation. For a long time it was divided, and that meant it was poor, so there was a lot of leftover space. In some ways the gentrification we're seeing now is a normalization in the sense of any other European city or any other wealthy city. It's sad – I mean, I would also like the gentrification to slow – but that's like wishing to be young forever. What I dislike more is the way a certain mood is falsely produced for tourists, trying to replicate the vibe that Berlin had directly after reunification. The big question for Berlin is whether the city manages to become one of the classics. If Rome is the city of the Roman Empire, Paris is the city of the nineteenth century, London is the city of industrialization, of the Victorian era, then maybe Berlin will become the symbol of the twentieth century because it had all the world events, the First World War, the Second World War, communism and the Cold War, everything that happened globally condensed in one place.
RRR: I've read that you think Berlin has too much open space, which is an interesting position for a landscape architect to take.
MRC: That's true. It's like everything – and perhaps even more relevant here in Australia – [in order to] preserve the preciousness of things you can't have too many of them. Berlin has a lot of difficulties maintaining all its vast open spaces. I think that you have to deserve public spaces and they have to be granted importance, but this is hard when they are neglected. So in the end I think that we have too much open space. The difficult question, though, is how much is too much? I don't know the answer to that.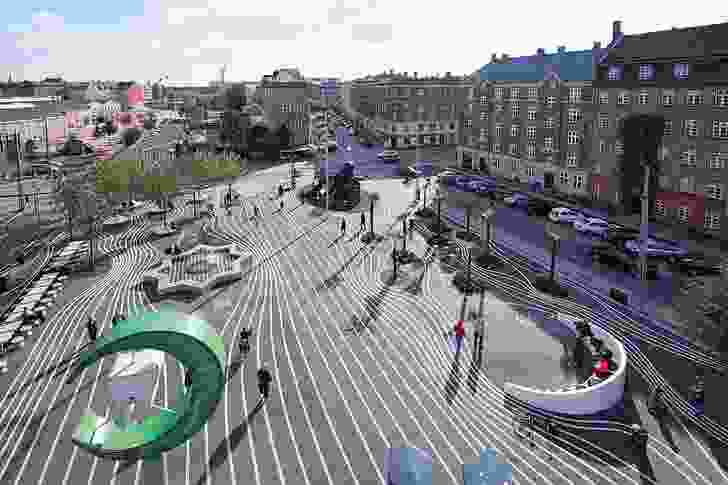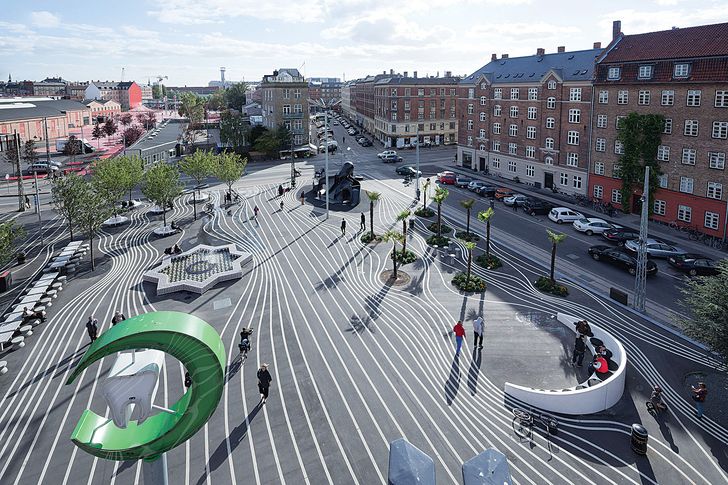 RRR: Superkilen, an urban park project that your firm completed in collaboration with BIG and Superflex, is located in a disadvantaged area with a high migrant population in Denmark. What role can public spaces play in fostering understanding between different cultural groups?
MRC: Racism, or the fear that exists between cultural groups, often occurs when there is no interaction between those groups … What is needed is the sense that everyone can show themselves in public space and become part of it. Often the story of immigration in Europe is that the cities want the workforces but not necessarily the immigrant's culture, so the immigrants have to live their culture privately. The concept behind Superkilen is that the immigrant population should be invited to bring their culture out into the public spaces of the city … a coming out, you could say.
RRR: In Superkilen you incorporated a bus stop that goes to nowhere, and for the 2013 International Garden Show in Hamburg your office designed a soccer field submersed in water. What role does humour play in your work?
MRC: In many cases, public spaces can become overly harmonious, and actually people have a craving for interesting conflict. You could say it's a bit like sex appeal. Sex appeal is always on the edge of something. It's not completely centred and boring, it's about testing the edges. Parks, probably more than squares, have to loosen up and create the conditions for people to enjoy themselves, but through a challenge. If you have to play football submerged in water, it's a simple challenge but a fun one. We have another project, aimed at a different generation, where camping tables are placed in water. Visitors have to wade through it before they are able to have something to eat. Everyone is happy to have wet feet after walking for a while, cooling them down. We like to shift realities.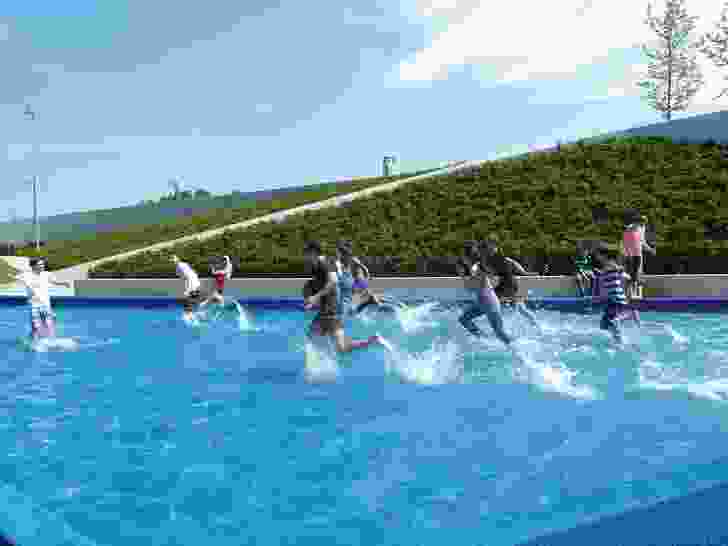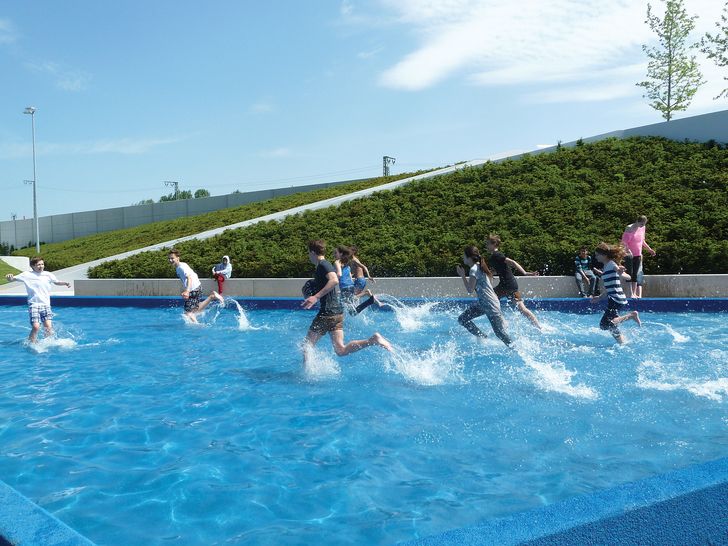 RRR: I'd like to talk about your approach to public participation in the design process. You mentioned during your presentation of Superkilen that you knocked on the doors of people in the neighbourhood to ask for sentimental objects, which you then incorporated into the park's design.
MRC: That's true. We invited five [local residents]. That's a fun way of participation, no?
RRR: Sure, and in many ways it's probably more useful to the creative process than sitting around a table in a hall.
MRC: The "sitting around the table" is symbolic of this kind of Anglo-Saxon political correctness that in the end [represses] anything that could be outstanding to create mediocrity, and that's not good for any society. It's important to have outstanding things in some places. The table process is meant to be democratic but in the end it's not. The only people I know who are truly democratic, in the sense of public participation, are the Swiss. They vote, not on the quality of a project, but on the budget of a project. For example, we did a big sports ground called Heerenschürli. When it went to the city, the inhabitants of Zurich were asked, "Do you want a sports ground in that location? It will cost us 50 million Swiss Franc. Do you want to spend your money on that?" They're not discussing with some old ladies about where to put a tree or a swing because that is what we, the designers, do. Just like you wouldn't discuss with your doctor where to make an incision.
RRR: One of the themes of the 2015 Australian Landscape Conference was conflict. In your keynote address you talked about "cultivating conflict" and gave a nice example in Superkilen, where you've incorporated a public boxing ring. You described how just forty centimetres' difference in one direction, boxing would be considered violence, but inside the ropes it's enjoyed as sport. The project also incorporates loud speakers, in recognition that people play music in public spaces even though it can annoy others. If you actually invite [music to be played] and put controls on the timeframe and volume, you're able to cultivate that conflict in a positive way.
MRC: Exactly. A nd in a way this is what gardens are. Gardens are not really nature but they never really become human, you can never dominate them because it's impossible. This kind of conflict is interesting, and not only in relation to plants in a garden, but also for structuring social spaces. Back to Superkilen, it is located in such a conflicted area. If we had been asked to design the park in a boring suburb, it would have been something else entirely … [but] why would we design a classical, conservative square in such a conflicted area? As much as conflict can be painful, it's also part of the solution. A big problem that we inherited from the modernist movement is this obsession with solving problems, but solving problems often dissolves the unique characteristics of a place.
Source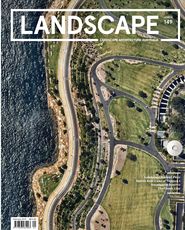 Issue
Landscape Architecture Australia, February 2016