Entirety of Fremantle's West End permanently heritage listed
The Heritage Council of Western Australia has announced its decision to permanently add Fremantle's West End, which includes 250 buildings over a 200,000-square-metre site.
The area was first added to the State Register of Heritage Places last year on a temporary basis, with feedback sought from the public as to the possibility of listing the site permanently.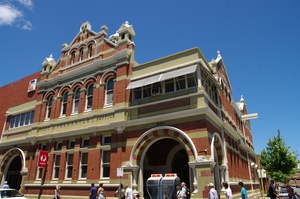 David Templeman, WA heritage minister, said, "Since the interim registration late last year, it is clear that being State registered does not impose a greater level of bureaucracy on development proposals. It simply means development needs to be sensitive to the heritage values of the precinct."
"The permanent inclusion of West End in the State register recognises the important story the precinct tells as a whole, and it will now benefit from the full protection of the law in perpetuity.
The precinct covers almost 200,000 square metres and features 250 buildings, making it the biggest single place to be included in the WA state heritage register.
The precinct is bound by Market Street to the east, Collie Street and Marine Terrace to the south, Little High Street to the west and Phillimore Street to the north. The heritage-listed area covers around half of the West End Conversation Area, which was placed on the Register of National Estate in 1979.
The City of Fremantle nominated West End for inclusion on the state heritage register following its own detailed assessment, which found the precinct was comparable to historic ports in other states such as The Rocks in Sydney, Hobart, Port Adelaide and Port Melbourne.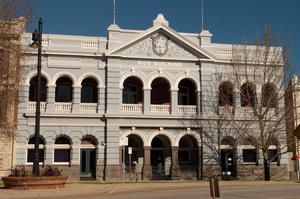 "West End, Fremantle is rare in Western Australia as a substantially intact area developed in association with the nearby port and comprising a high concentration of late-19th-century and early-20th-century bond stores, warehouses, banks, hotels and commercial buildings," the heritage assessment concluded.
West End dates back to 1829 when it was selected as the site of the port town of Fremantle for the Swan River Colony. "West End, Fremantle is characterized by a very fine collection of predominantly Federation era buildings," reads the heritage assessment report. The Federation-style buildings include the former Bank of NSW (1892-97) by William Salway, P&O Building (1903) by Charles Lancelot Oldham, His Majesty's Hotel (1903-04) by Thomas Anthoness, Strelitz buildings (1897) by J. F. Allen and Fremantle Post Office (1907) by Hillson Beasley.
Some of the heritage-listed buildings include convict built structures such as the former Commissariat buildings, designed by architect James Manning in 1856 and completed in 1898, which became home to Western Australian Maritime Shipwrecks Galleries in 1979.
The area also includes examples of gold rush-era buildings such as the Moore's building, which is now home to the Fremantle Arts Centre. During the gold rush, "the most significant [building project] for Fremantle was the construction of a new harbour and Victoria Quay," the heritage assessment report said.