Lady Cilento Children's Hospital, Qld
Designed in joint venture between Conrad Gargett Riddel and Lyons Architecture, the new 359-bed Lady Cilento Children's Hospital in Queensland will be the biggest public children's hospital in Australia, and the hub for enhanced children's health services statewide. Ahead of the opening later in 2014, some of its creators reflect on the process.
The Lady Cilento Children's Hospital (LCCH) is a merger between the Royal Children's Hospital and the Mater Children's Hospital. It is part of a $1.5 billion program of work including an adjacent academic and research facility, the refurbished headquarters of the Children's Hospital Foundation; land to accommodate families within the precinct; improved road access; and a new Adolescent Drug and Alcohol Withdrawal Service building.
Developing LCCH has been no easy feat: the overarching challenge has been to bring together two old (but longstanding) children's hospitals. LCCH is due for completion in late 2014 and will be a key topic of discussion at the upcoming Australian Healthcare Week's Health Facilities Design and Development conference.
Alex Holderness spoke to three key people tasked with steering the project from concept to completion: Dr Peter Steer, chief executive, Children's Hospital and Health Services; Bruce Wolfe, project director of Conrad Gargett Riddel; and Tim Treby, project director for the managing contractor, Lend Lease.
Alex Holderness: Could you outline your involvement in the Lady Cilento Children's Hospital and where your focus lies?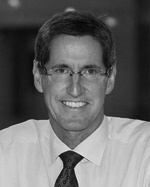 Peter Steer: We will be running and managing the facility at the end of the day. I've been involved for five years now, and my focus is to ensure that we achieve a contemporary design that delivers against our vision and mission, which is a really patient- and family-focused healthcare service.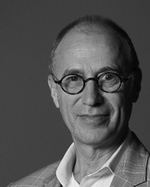 Bruce Wolfe: This was something of the ultimate architectural prize. Initially, my involvement was bidding on the project; then master planning and developing the building concept with the design team, health planners and client. In many ways, my role involved managing the complex relationships on the project and that is my focus now as the building nears completion.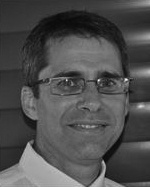 Tim Treby: I have been involved in the project for over six years, from commencement of the master planning phase as building consultant initially, and then as the managing contractor's representative. I am responsible for delivering the building to meet the expectations of the client and the many other project stakeholders.
AH: The success of the project relies heavily on effective collaboration and communication. What would you say is key to getting this right?
PS: The relationship between the principals on the project. We were very fortunate with the architectural team, the managing contractor and the builder. Those relationships are critical. The other thing in health that's particularly critical is the quality of stakeholder engagement and, in particular, user group engagement. We learned a lot through the project. You can't over-communicate in the context of these complex designs because the healthcare professionals using the facility feel very, very strongly about it. There's a significant educational element around that stakeholder and user group engagement. It was one of the things we got better at as the project went on. That's been a critical issue.
I've been involved in a lot of quite significant projects before and I'm continually surprised at how difficult it is to bring people along. They're very opinionated and their expectations are very high, and not always contextually appropriate for the capital build. There are real challenges in managing that stakeholder user group. We took that particular communication and listening process very seriously. We went back to review and do some significant schematic redesign work because we were keen to ensure people felt listened to.
BW: Time spent listening is always valuable. Listening to both ideas and criticisms. It's crucial to moving forward collectively.
TT: The larger and more complex the project, the more important it is to communicate effectively. This project has been extremely challenging in virtually all aspects of the development process and, in hindsight, the toughest issues to overcome have been those occasions when communication and collaboration have been lacking in some form. We are fortunate to have a client who recognizes the importance of this and we are able to communicate openly and resolve potential issues early. 
AH: What preconceptions did you bring to the project and were they reinforced or altered?
PS: My preconception was that it was going to be a very complex capital build and that there would be issues around our workforce merger, bringing two hospitals together. It's a very complex project that is now going well. I'm not sure there's been anything like it in this country before.
BW: At the interview for the project, we talked about a very different type of hospital, open and "permeable." I actually wondered whether this may have been too big a move for Queensland Health but the opposite was true, the client was keen to embrace innovation and bring new ideas to the planning including the concept of a more open and connected hospital.
TT: This was always going to be a technically challenging project: a heavily serviced hospital with an energy facility on a brownfield site bounded by major arterial roads, a bus tunnel, schools, hospitals, residences and a telephone exchange. The project has traversed several cycles, including economic, political, industrial, corporate and stakeholders, which have all had to be negotiated. I knew that the project team would have to be tenacious to overcome the challenges that would and have come, and also that we would all be justifiably proud of the end product. It is a fantastic result.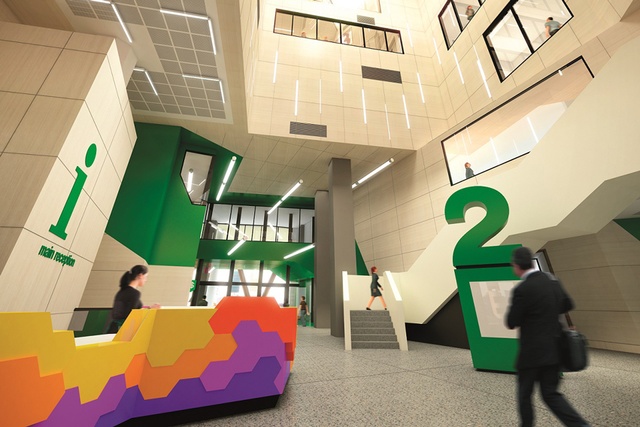 AH: LCCH was not a public-private partnership (PPP). Do you see any benefit of using this new procurement method?
PS: We benefited from not being a PPP, primarily because the site was complex and had some major design challenges. Certainly in the procurement process we went through, we found the classic managing contractor process versus a PPP allows a lot more user and stakeholder engagement. That was an advantage for us. PPPs will be a mechanism (and not an unreasonable one) to deliver these big projects that otherwise will simply not get off the ground. But given the challenges for government finding injections of capital, that's going to be harder. They certainly have their place and their advantages, but I don't think there's a perfect design. The mechanism of procurement really does need to fit the purpose and context.
BW:  Shortly after the design of LCCH, we won the master planning and reference design of the Sunshine Coast University Hospital, a PPP project on a large scale. One of the difficulties in the PPP process is getting sufficient client and user-group contact with the competing design teams. It was well handled in that project but it remains a difficult aspect of PPPs. The benefits are in relation to the capital cost savings for government and allowing the health experts concentrate on delivering their core expertise.
TT: They appear to be desirable from a public funding point of view, however the cost to industry to bid for PPP tenders is excessive and unsustainable. There must be a more equitable procurement methodology that can be developed. I would question whether they are sufficiently client focused for particularly complex projects.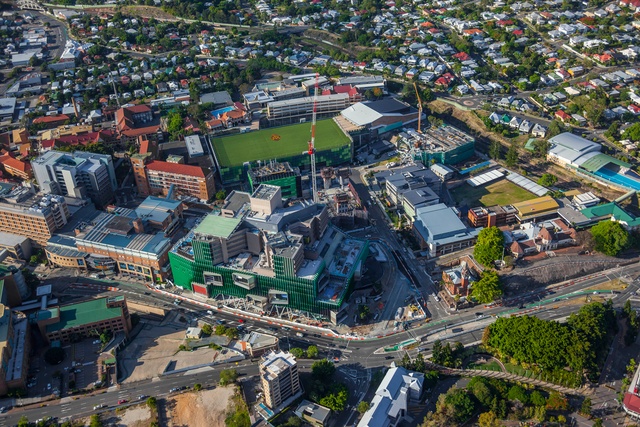 AH: How is the project responding to a change in customer demands?
PS: Things have changed a lot over the last seven years. To be both accurate and give praise where it's due, the architects have designed a facility that maximizes flexibility. As our understanding of service models matured, we have had to make changes. We were fortunate with a flexible design in the first place that has allowed us to adapt well over the long period of time between design and delivery.
BW: Our customer for LCCH was Queensland Health. In the long delivery of such a project, there are inevitably changes in their demands that impact on planning. The versatility and flexibility of the design was tested during that six-year period from master planning to completion.
TT: I think that when the hospital opens, people will be impressed with this building. It is a facility that has the welfare of its young patients and their families firmly in mind, as well as the needs of staff and visitors. Future flexibility is built in, and a lot of work has been done by the client, design and contractor teams to ensure the latest technology is provided in the facility, considering the lead times which have had to be managed.
AH: What have been some of the biggest challenges you faced throughout the development of the project? Are there any lessons learnt?
PS: The critical thing in any healthcare design, particularly given the context of our merger and bringing two organizations into one, is to get the engagement right. The other thing is getting stakeholders to understand there may be design solutions and technology solutions to some of our service delivery challenges at the moment.
A classic example of one was a first part in our design – we had our clinicians absolutely horrified that there was very little waiting space within this hospital for clinics etc. When you think about it, at first, a patient might think, why don't we have larger waiting areas? But, the whole principle about being patient- and family-centric with this children's health service is not to have people wait, and to design a facility that would enable waiting seems a bit silly.
You can create tension by your design intent and vision for the organization, and by your own strategies and technology. These make a real difference to a design solution. There's a major change agenda, a service change opportunity, with these big design projects, it's difficult to grab them. The other challenge is that on a really big, long project, the team changes. You have changes in personnel – particularly in the public sector – in the bureaucracy you're interacting with, and you often have government changes. Managing that change can be a challenge.
BW: This was a complex and testing project and there were really no areas that were not a challenge. A difficult brownfield site, two separate and very different organizations coming together, a highly visible project politically and a turnover of client project directors during the course of the project. The challenge was to stay focused on the architecture and the building and the problems that were in a domain where we could be most effective.
TT: The site location provided many technical and logistic challenges, and the form of the building required a lot of planning to develop methodologies to safely construct it, and it did drive innovation.
The clarity and alignment of expectations for the user-group approval of the developed design was challenging, and exacerbated by external criticism and lack of continuity of some participants. The importance of external stakeholder engagement was recognized and well-managed.
AH: There has already been a lot of interest in this project from a design perspective. What has been your impression from that commentary?
PS: This project (and certainly the design that's put on the table) is centred on creating a healing environment. There's been a real attempt to align the green challenge with a therapeutic environment. This vision covered everything with extraordinary attention in design, matching design to minimizing use of electricity, having our atria and major thoroughfares in the hospital open to the environment.
There's also a community vision where the intent of the architects has lived true, they've really tried in the design to open up this hospital to the community. There are major windows that allow people to see in and see out from this facility, which not only helps with finding context about time of day and place, space and time, but also builds community connections which, for a children's hospital, is a really important statement.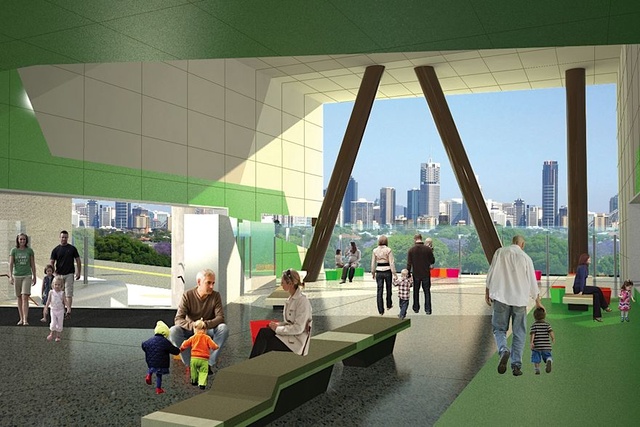 BW:  The building occupies the site quite powerfully, which has generated discussion both for and against it. As the building is revealed, the gestures of opening the building facade and connecting the inside spaces to the outside is more apparent and helps in the scale of what is a very large building. There is also more of the ground plane given to the public.
We have been pleased with the comments as the scaffolding has come down and surrounding buildings removed to reveal the civic domain. It was also pleasing to be the first Australian hospital to win the Academy of Design and Health Award for Best Future Hospital. Once it's open and people get to experience it, as opposed to looking at pictures, I am sure the impact will be much, much more significant.
TT: The external appearance tends to be polarizing, and it certainly has people talking. The finished product being delivered is true to the brief and design intent, and will provide fantastic facilities.
AH: The project has clearly seen lots of innovation. Have you any examples of how it has acted as a catalyst for change for other hospitals?
PS: There's little doubt that our emphasis on service planning and patient flow as a result of this process is influencing ambulatory care delivery across Queensland. We've worked hard at being innovative in terms of our ambulatory clinic – not just design, but also service. We've got some great feedback and interest from health services across the state. The interface between service design and the building design has been the advantage here.
BW: It is probably too soon to tell but since the design of this building was revealed in early 2008, there is a renewed emphasis in hospitals on intuitive wayfinding and creating public spaces in the building that link to forming a network of volumes rather than of corridors and passageways.
TT: The have been many innovations implemented during the construction phase, which will no doubt be used on future projects.
Dr Peter Steer and Bruce Wolfe are guest speakers at the Health Facilities Design and Development Conference during Australian Healthcare Week in Sydney, 25– 27 March.